Why Trump targeted Twitter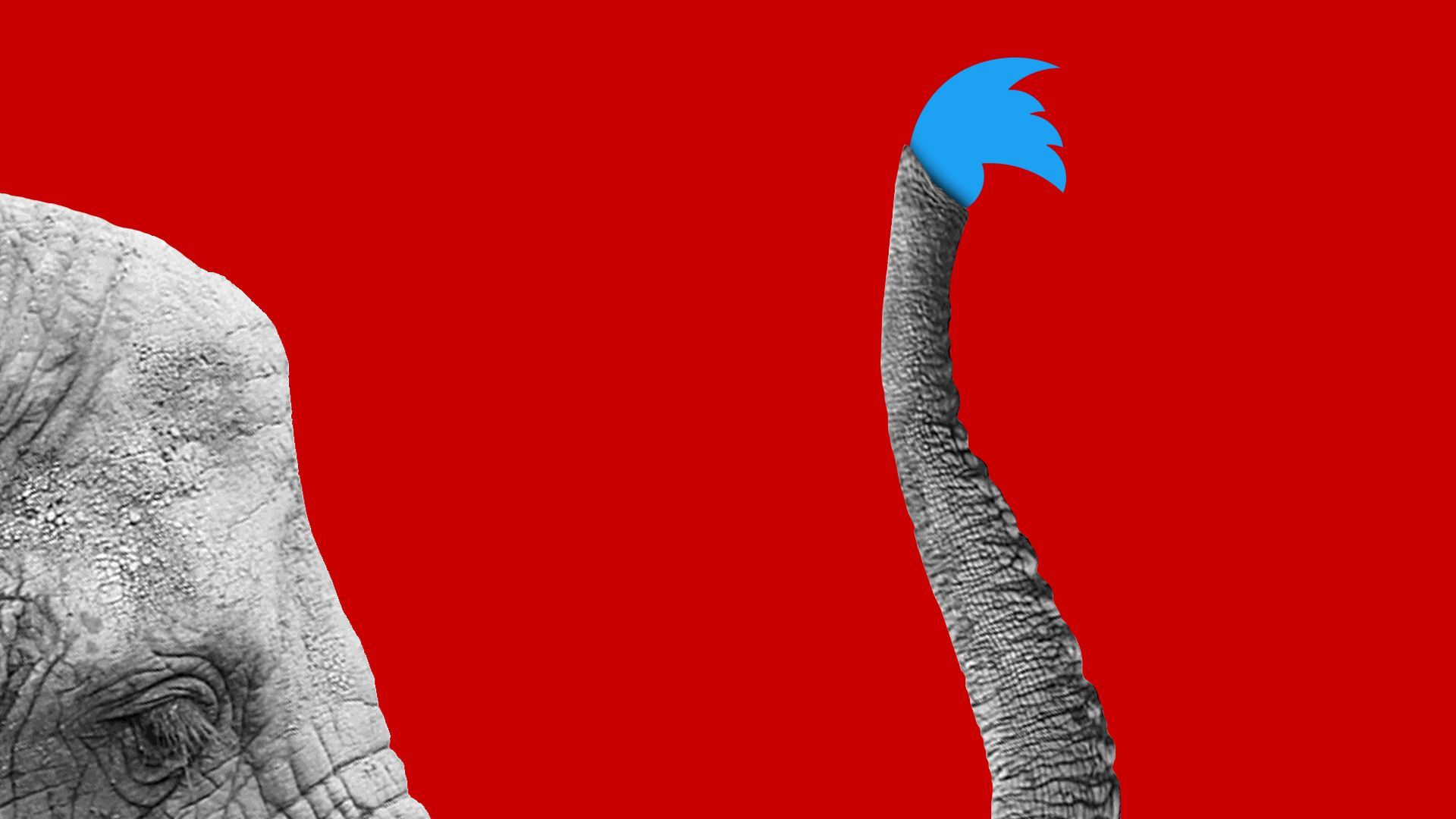 President Trump is now threatening to investigate Twitter for allegedly silencing conservatives, tweeting today:
"Twitter 'SHADOW BANNING' prominent Republicans. Not good. We will look into this discriminatory and illegal practice at once! Many complaints."
The big picture: High-profile conservatives have complained for years that their videos are made ineligible for advertising on YouTube, their accounts or tweets are minimized on Twitter, and their posts are removed on Facebook.
Trump was likely trigged by coverage around a viral article from VICE News, which asserted Trump Jr.'s spokesperson and RNC Chair Ronna McDaniel had been "shadow banned" from the platform.
What's happening: People need to start by understanding that this is all about auto-fill in the search box, Axios tech editor Scott Rosenberg says.
"Shadow banning" is as badly misleading a phrase as the "Hillary Clinton acid washed her server" line (all based on the name of a software utility called "bleachbit").
Algorithms have played a role in deciding who sees what and when since Twitter went away from a purely chronological timeline.
Everyone is either shadow lifted or shadow demoted (no one is really being fully shadow banned).
Reality check: New York Magazine's Brian Feldman reported that Twitter's technique is similar to something Facebook has done previously.
Facebook's best attempt to "dispel information from places like InfoWars...was to secretly minimize their distribution in the site's News Feed."
What Twitter's saying: "To be clear, our behavioral ranking doesn't make judgments based on political views or the substance of Tweets."
The other side, as the original Vice article noted: "Democratic Party chair Tom Perez, and liberal members of Congress ... all [continued] to appear in drop-down search results. Not a single member of the 78-person Progressive Caucus [faced] the same situation in Twitter's search."
The bottom line: Among Americans, 72% believe social media intentionally censors political viewpoints they find "objectionable."
That includes 62% of Democrats and a whopping 86% of Republicans.
What's next: Twitter, whose shares fell nearly 3% today, reports earnings tomorrow.
Go deeper