Paul Ryan dismisses Republican push to impeach Rod Rosenstein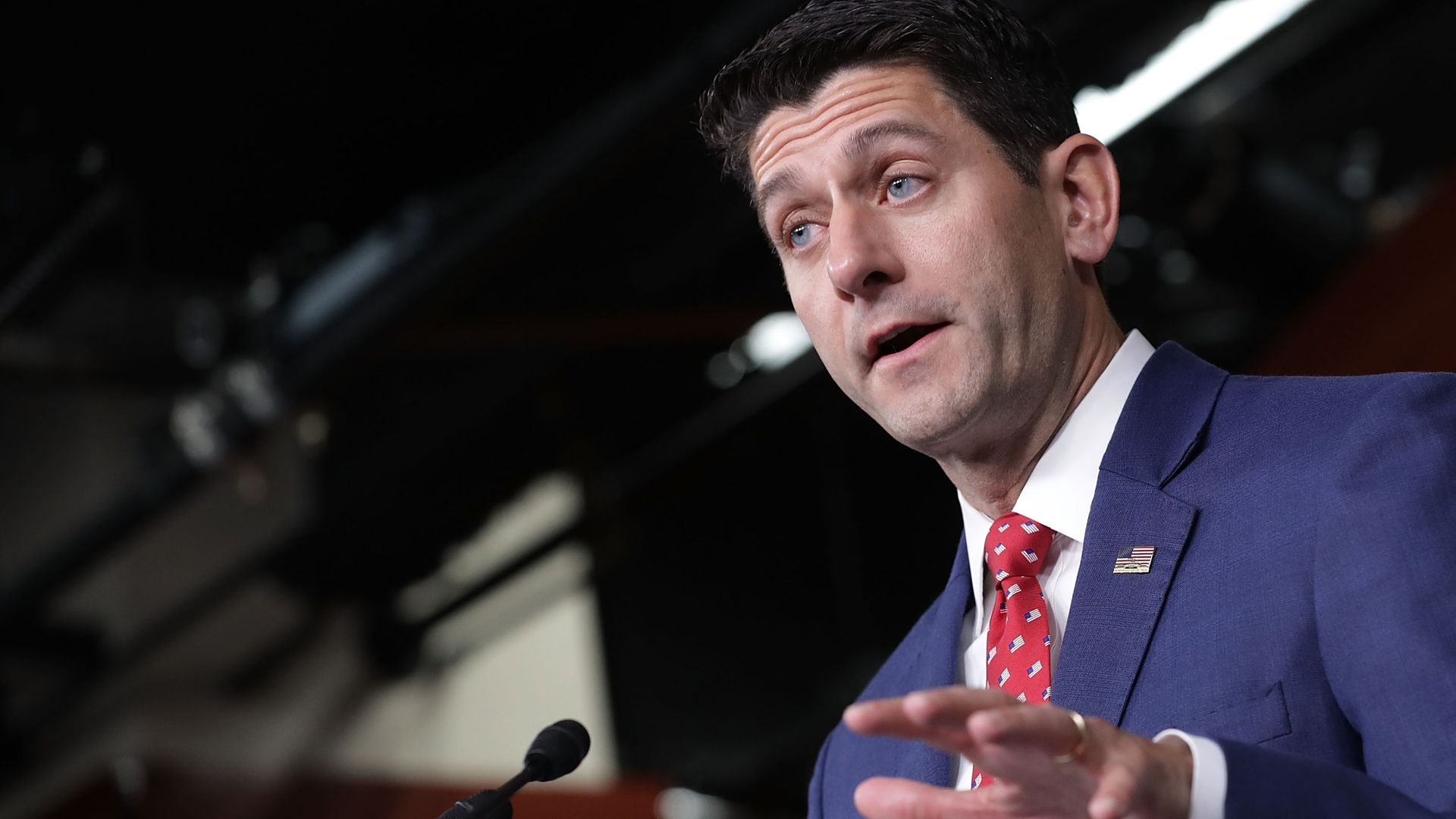 House Speaker Paul Ryan (R-Wisc.) said Thursday that he agrees the Justice Department should comply with congressional requests for information related to the Russia investigation, but that Deputy Attorney General Rod Rosenstein's slow-walking of documents does not warrant impeachment, Politico reports.
"I don't think we should be cavalier with this process or this term. Number two, I don't think this rises to the level of high crimes and misdemeanors, which is a really high standard."
— Speaker Paul Ryan
Why it matters: This comes a day after GOP lawmakers, led by Rep. Jim Jordan and Rep. Mark Meadows, introduced articles of impeachment against Rosenstein.
Go deeper