Freedom Caucus founder Jim Jordan is running for House Speaker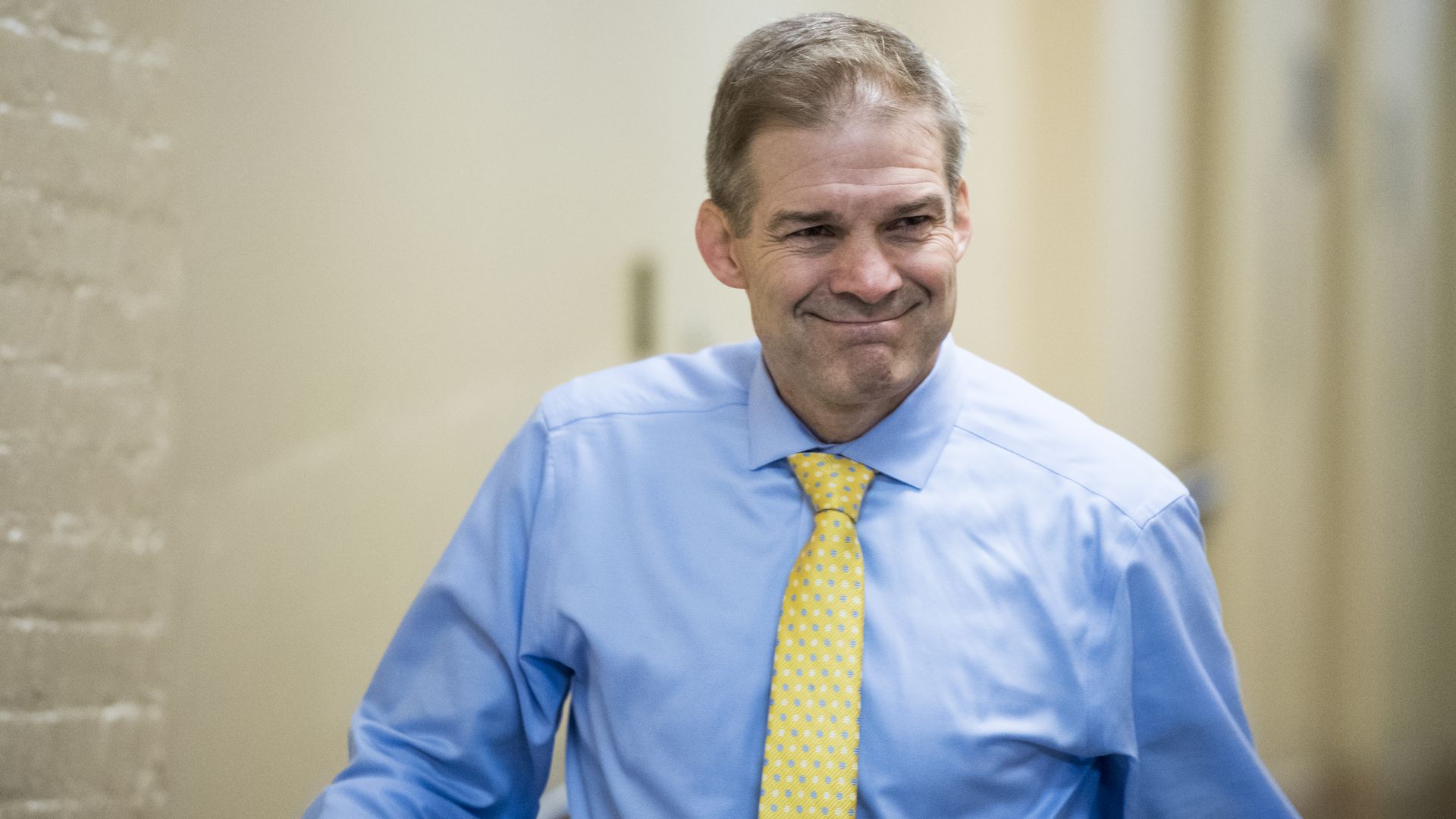 Congressman Jim Jordan (R-Ohio), founder of the House Freedom Caucus, has just sent a letter to his colleagues announcing that he is officially running to replace Paul Ryan as Speaker of the House, Axios has confirmed. The Daily Caller's Robert Donachie was the first to report the news.
The state of play: Several leaders of the conservative movement called on Jordan to announce his candidacy in May, arguing that House Republican leadership "has utterly failed" and "proven that it's part of the Swamp," and that Jordan is the solution.
"Should the American people entrust us with the majority again in the 116th Congress, I plan to run for Speaker of the House to bring real change to the House of Representatives."
— Statement from Jordan announcing his run
Be smart:
Majority Leader Kevin McCarthy is the favorite among President Trump and Ryan, who endorsed him in April.
House Majority Whip Steve Scalise has also been floated as a potential replacement for Ryan.
The backdrop: Jordan has been under criticism in recent weeks for reports that he ignored claims of sexual abuse from a doctor at Ohio State University while he was an assistant wrestling coach. Trump has backed Jordan's denial, saying earlier this month, saying he's "one of the most outstanding people I've met since I've been in Washington."
Go deeper