Trump blasts critics of his $12 billion emergency aid package to farmers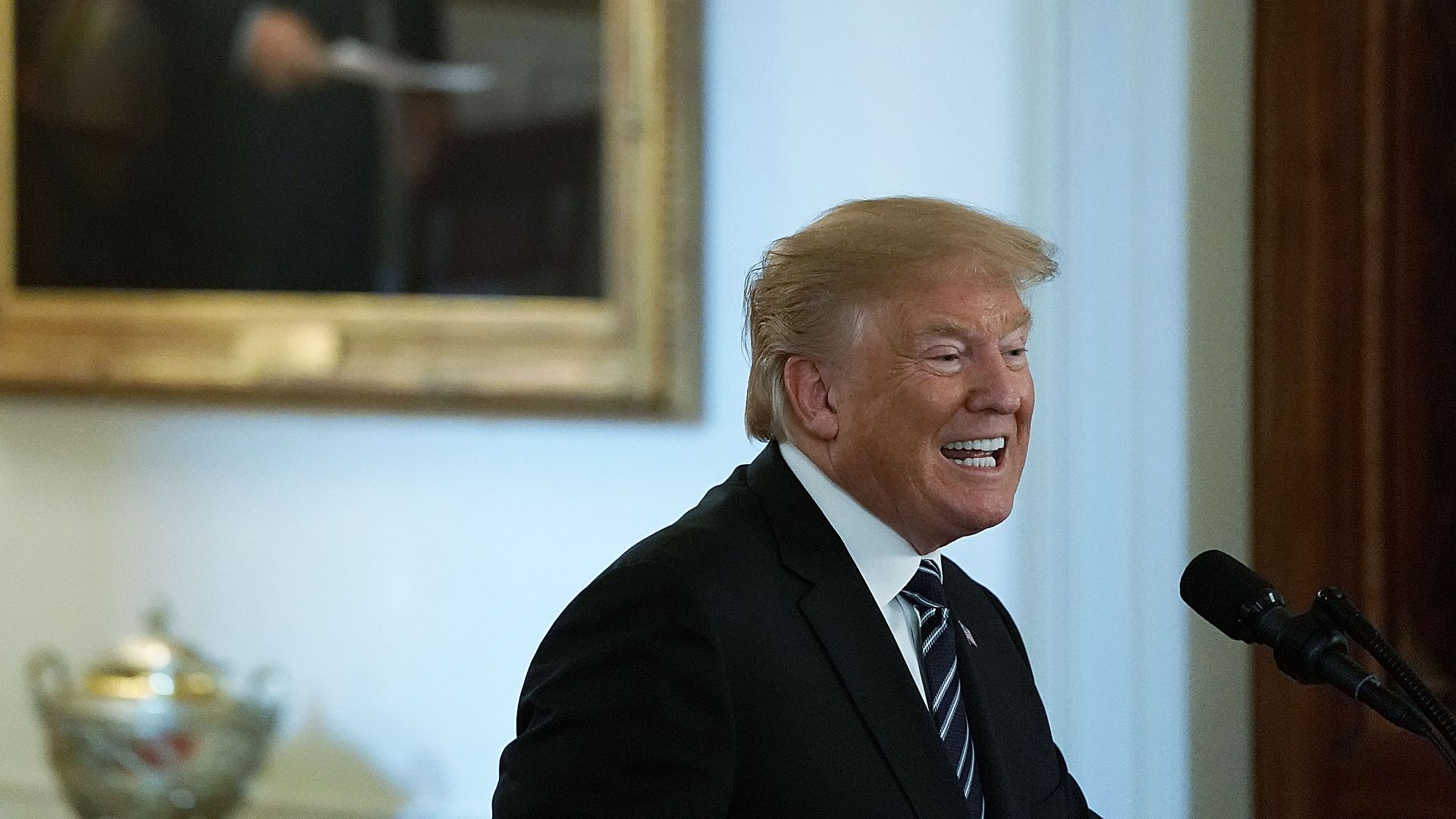 President Trump hit back Wednesday at Republicans' criticism of his plan to provide $12 billion in aid to farmers hurt by retaliatory tariffs.
"Every time I see a weak politician asking to stop Trade talks or the use of Tariffs to counter unfair Tariffs, I wonder, what can they be thinking? Are we just going to continue and let our farmers and country get ripped off? Lost $817 Billion on Trade last year. No weakness!"
— President Trump
on Twitter
Why it matters: The relief proposal is fundamentally incompatible with free market economics, and has drawn the ire not only of agricultural groups and Democrats, but also of Republicans. The backlash he has received from allies on the right calls into question the overall effectiveness of Trump's trade war.
More from Trump Wednesday morning:
When you have people snipping at your heels during a negotiation, it will only take longer to make a deal, and the deal will never be as good as it could have been with unity. Negotiations are going really well, be cool. The end result will be worth it! ... China is targeting our farmers, who they know I love & respect, as a way of getting me to continue allowing them to take advantage of the U.S. They are being vicious in what will be their failed attempt. We were being nice - until now! China made $517 Billion on us last year.
— President Trump on Twitter
What they're saying: Republicans diss Trump's aid to farmers
Go deeper