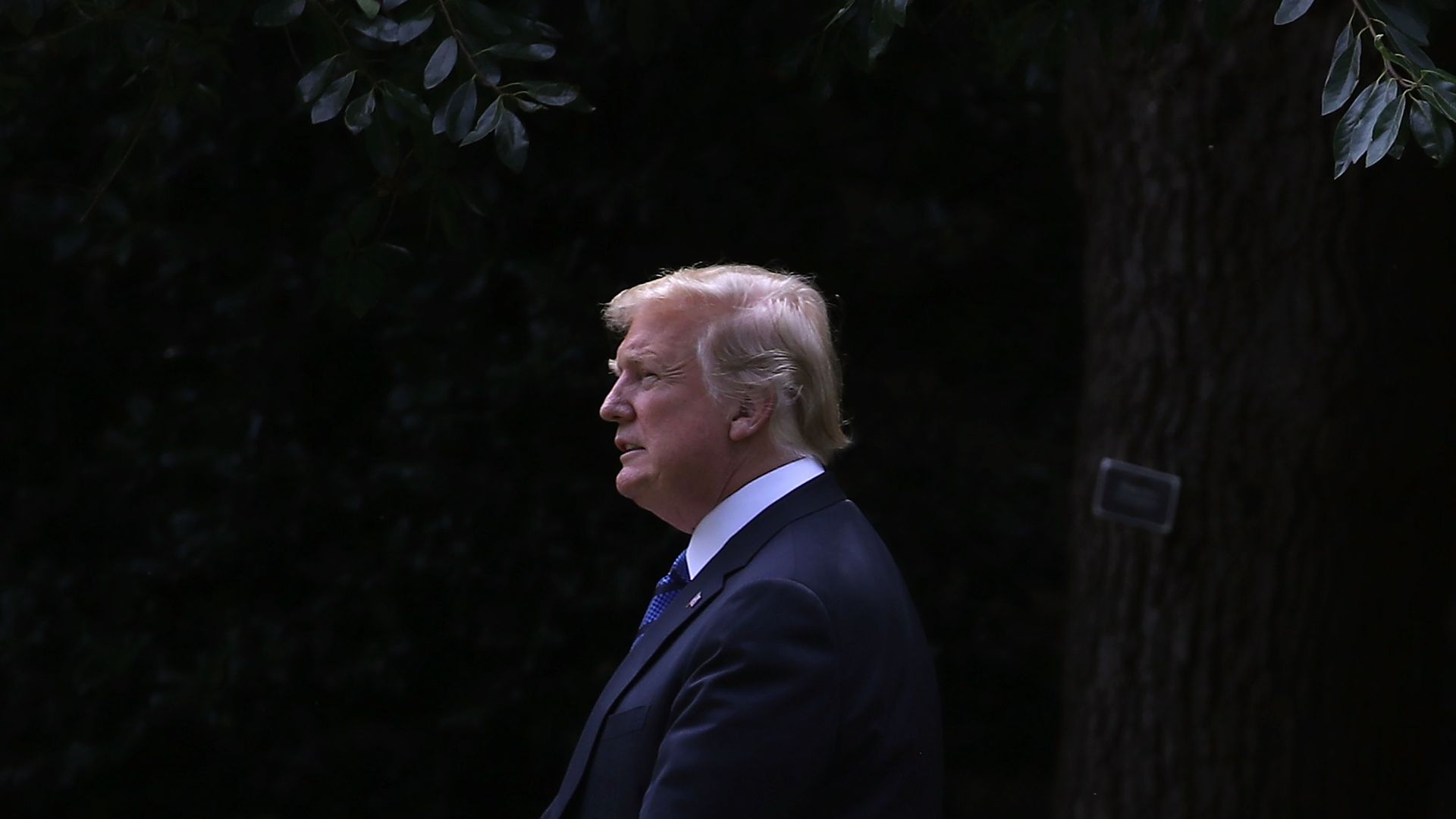 President Trump was unhappy with First Lady Melania Trump after she turned her television on Air Force One to CNN, a network largely regarded as "fake news" by her husband, the New York Times' Katie Rogers and Maggie Haberman report.
Why it matters: This is further indication that Trump is "living in a world of selected information and bending the truth to his own narrative," Rogers and Haberman write.
He demanded that every overseas trip begin with Fox News; officials confirmed to one another internally, via an email obtained by the NYT, and mandated that having the TVs on Air Force One turned to Fox would be "standard operating procedure going forward."
The bottom line: In a time of increased criticism — over his meeting with Russian President Vladimir Putin, and now a released recording of a private conversation with his former lawyer Michael Cohen — Trump continues to be "insulated from the outside world," Rogers and Haberman note.
Melania's spokeswoman, Stephanie Grisham, responded to the report this morning, telling CNN that the First Lady can watch "any channel she wants":
"Did you know that every 15 minutes a baby is born with NAS? Maybe you'd like to talk about the 160,000 kids who skip school every day for fear of being bullied, or that 280,000 students are physically attacked in schools every month," Grisham said. "Seems kind of silly to worry about what channel she watches on TV (any channel she wants btw) or if she heard some recording on the news."
Go deeper