Trump's attacks are spooking foreign investors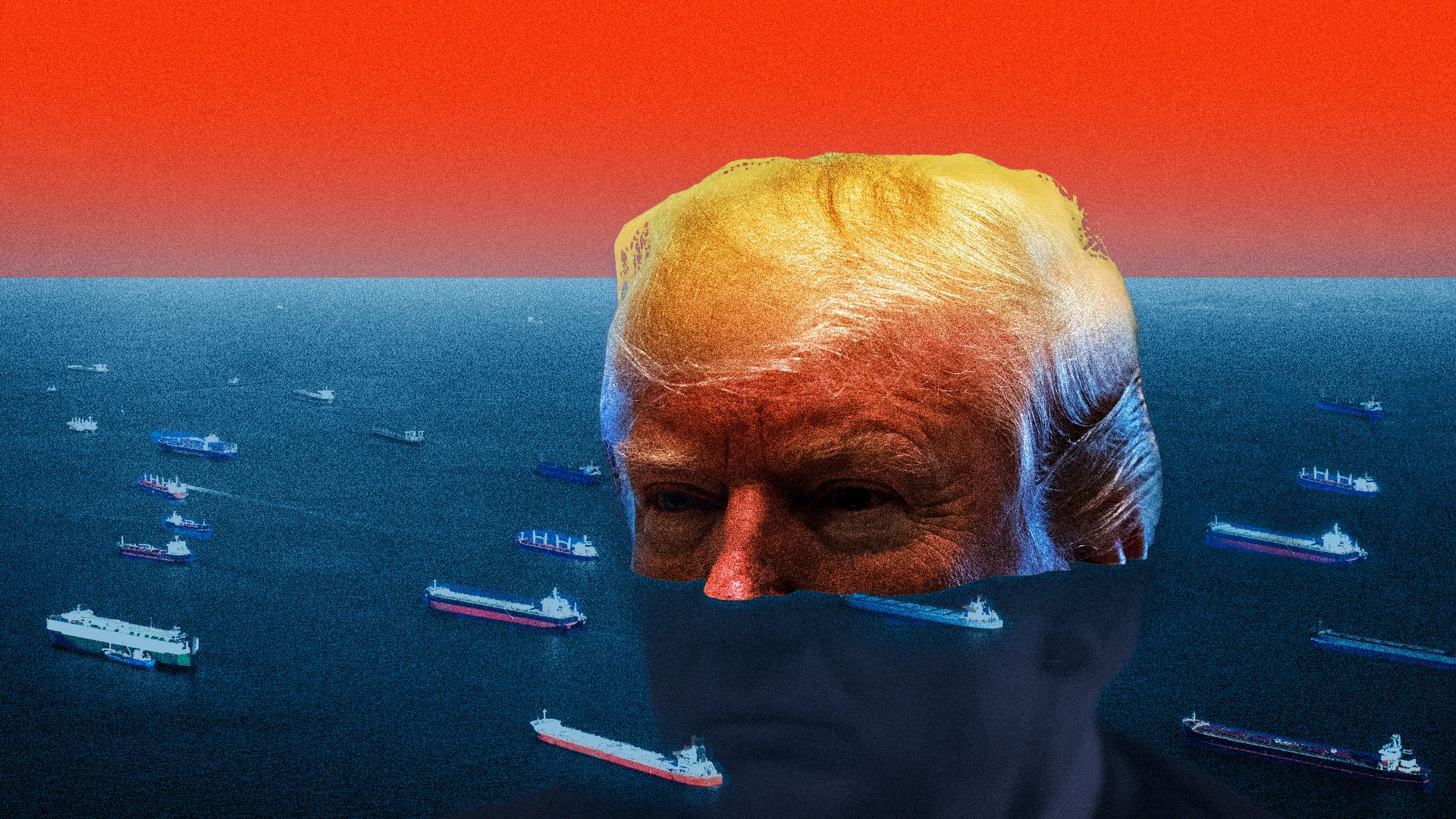 President Trump's broad attack on trading partners appears to be spooking investors overseas, whose net direct investment in the U.S. has fallen substantially since his election in 2016, says a leading economist.
Why it matters: Adam Posen, president of the Peterson Institute for International Economics, calls this evidence of the start of the "post-American world economy," in which the U.S. becomes excluded by a large amount of foreign trade. He wrote on the thesis Monday in Foreign Affairs.
What's going on: Posen tells Axios that, despite last year's big Republican tax cut, net foreign direct investment fell to $51.3 billion in the first quarter.
That's down 37% from the same quarter in 2017, and 65% from 2016, as measured by the U.S. Bureau of Economic Analysis.
It's done so every quarter since the fourth quarter of 2016, when Trump won election.
"Basically, net FDI has been falling off a cliff," Posen said.
As an example, Chinese commercial real estate investors have retreated from the U.S. market, selling $1.29 billion in properties in the second quarter while buying only $126 million, the first quarter they have been net sellers since 2008, the WSJ's Esther Fung reported today.
Sentiment surveys suggest that U.S. businesses are bullish about the domestic market, reports the NYT's Patricia Cohen. But Posen said that reflects short-term confidence. FDI numbers, conversely, reflect long-term investment decisions made once a decade, he said.
FDI leads to high-skilled jobs, R&D at home, and then more investment.
"Maybe it will come back, but I think this is a leading indicator. It's a bad warning of what's going on," he said.
Go deeper