The big picture: Earth's fiercest capital punishment debates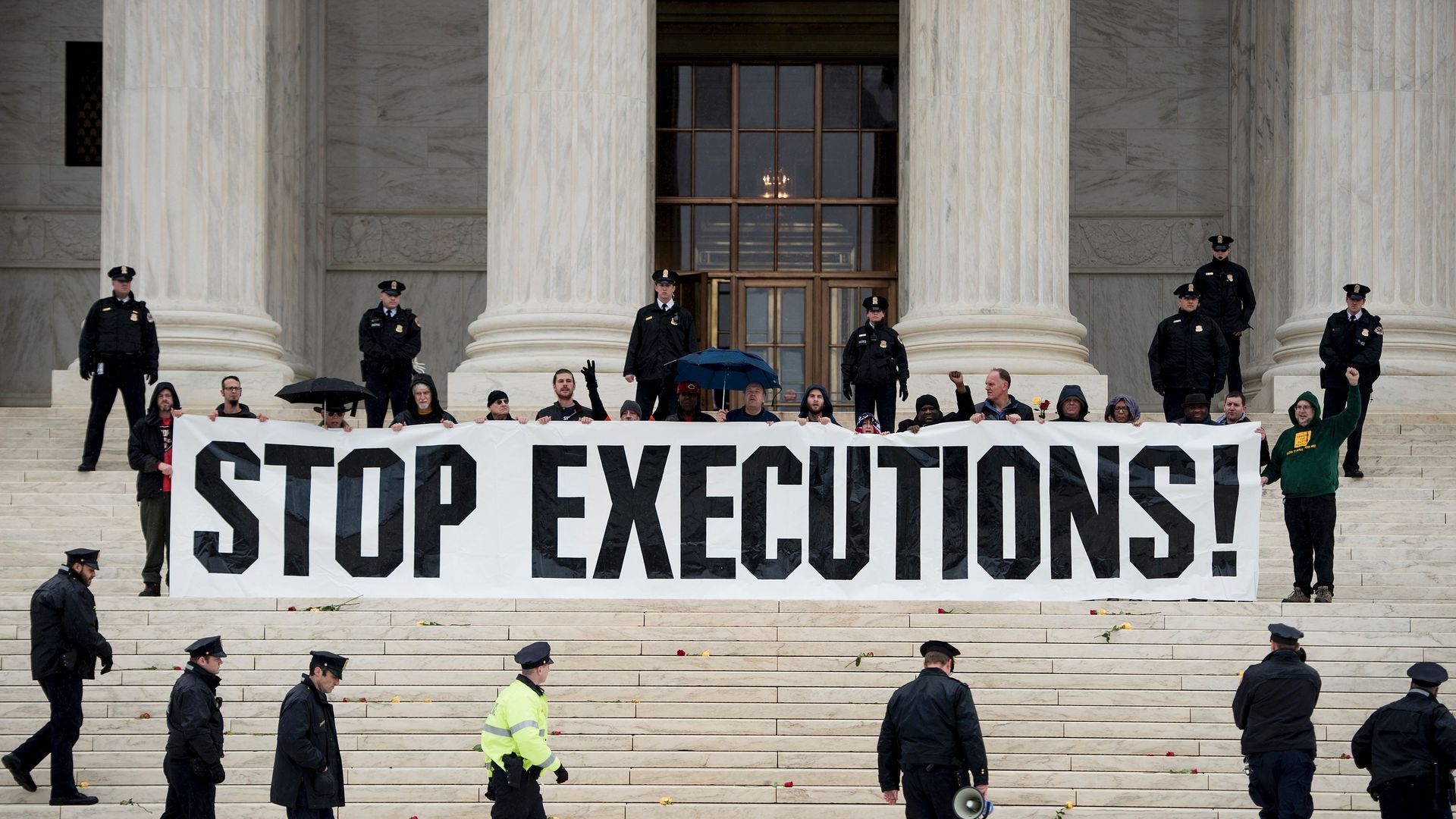 A top British official has given the U.S. permission to pursue the death penalty against "The Beatles," two British ISIS fighters responsible for the 2014 execution of American journalist James Foley, The Telegraph reports.
Why it matters: The decision by the United Kingdom's home secretary, Sajid Javid, has drawn the ire of human rights groups and politicians for breaking the U.K.'s longstanding policy of opposing extradition of criminals that could face the death penalty. It's one of several capital punishment debates that have sprung up recently in countries all over the world.
What's happening:
The bottom line: The number of countries that have executed criminals each year for the past decade has wavered between 18 and 25. Even in 2018, with all that has been done to improve human rights advocacy worldwide, the death penalty debate rages on.
Go deeper: American support for the death penalty jumps in 2018
Go deeper