Michael Cohen's lawyer releases audio recording of secret Trump tape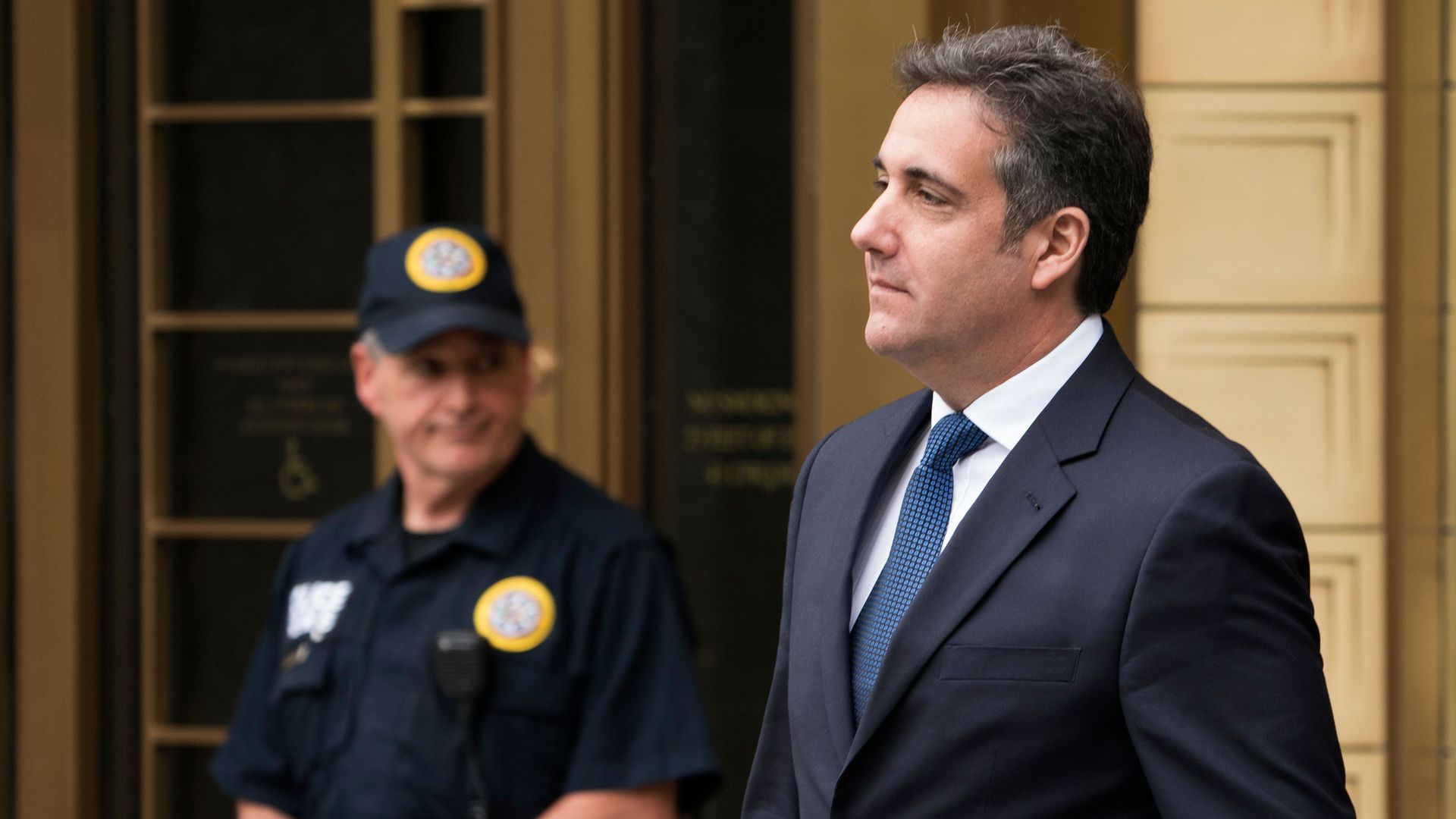 CNN on Tuesday obtained the audio recording of a conversation Michael Cohen had secretly with his longtime client Donald Trump, in which the two could be heard discussing making a payment to a Playboy model who allegedly had an extramarital affair with Trump about a decade ago.
The conversation: Trump could be heard asking Cohen, "What financing?," CNN reports.
Cohen: "We'll have to pay."
Trump: "Pay with cash." The audio is muddled and it's unclear whether he suggested his attorney should pay with cash or not pay, CNN notes.
Cohen: "No, no." It's unclear what was said next.
Why it matters: The September 2016 recording, which Cohen's lawyer Lanny Davis gave to CNN, confirms that President Trump had some knowledge of a proposal to buy the rights to the story of Karen McDougal, the Playboy model.
The backdrop: Trump's lawyer Rudy Giuliani had confirmed the tape on Friday, but said no payment was ever made.
The FBI had obtained the secretly-recorded audio, as well as 11 others, during their April raid of Cohen's office and hotel room in New York.
This is reportedly the only recording that contains a conversation between Cohen and Trump. A court filing this week did not say who recorded the 11 tapes nor what the other tapes picked up.
Go deeper: Michael Cohen, the problem Trump can't make vanish
Go deeper