Ryan claims Trump's just "trolling" with security clearance threats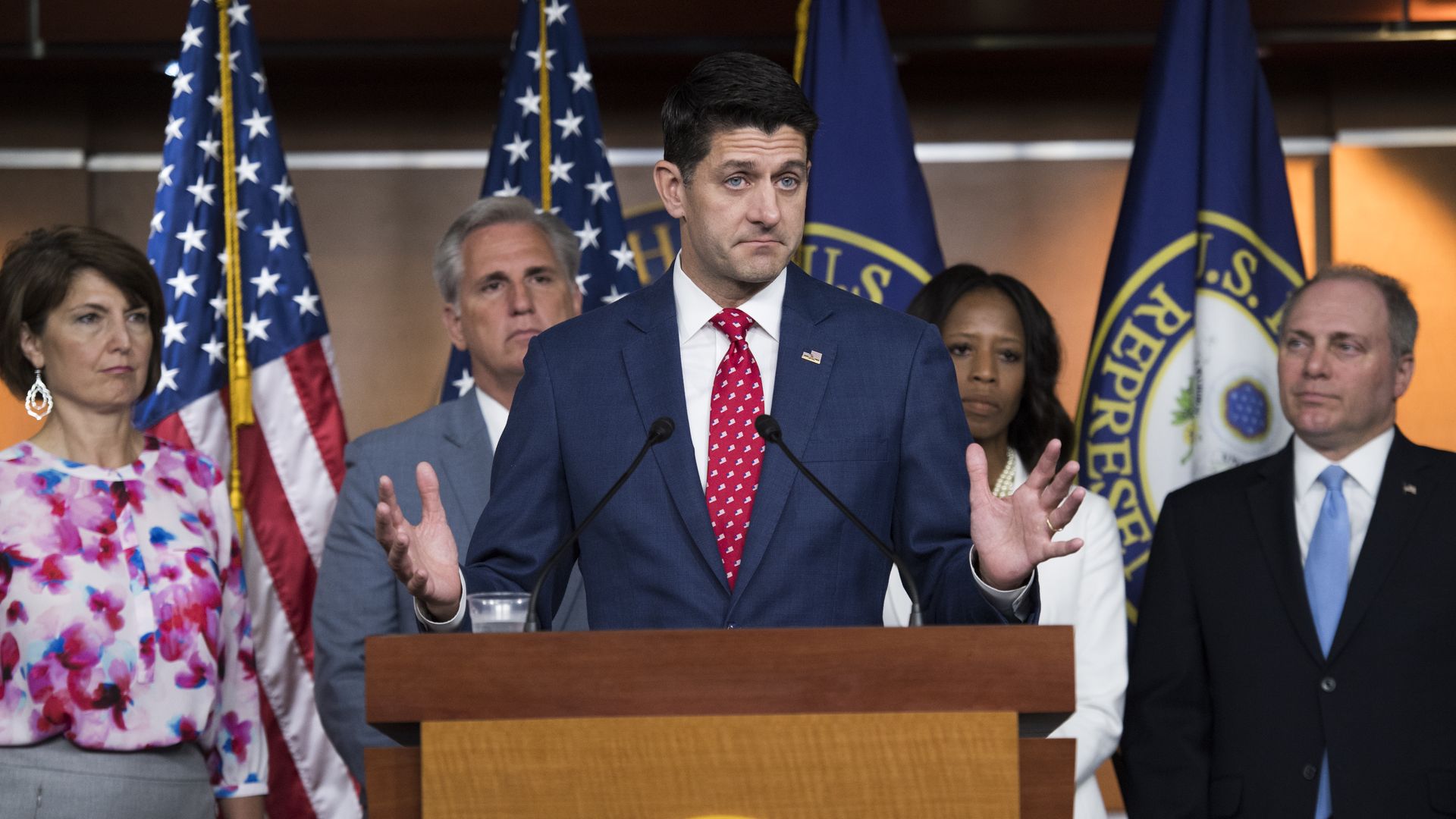 House Speaker Paul Ryan told reporters Tuesday that he doesn't think tariffs are "the right answer," that he wouldn't invite Vladimir Putin to a joint session with Congress — "that's something we reserve for allies"— and that Trump was "just trolling" in his threats to remove former intelligence officials' security clearance on Tuesday.
Why it matters: These three statements seem to be in conflict with recent actions and tweets by President Trump. Earlier today, Trump tweeted that "Tariffs are the greatest!" and he announced earlier this month that he would host Putin at the White House.
Go deeper