Lindsey Graham loves Trump's renewed Iran hawkishness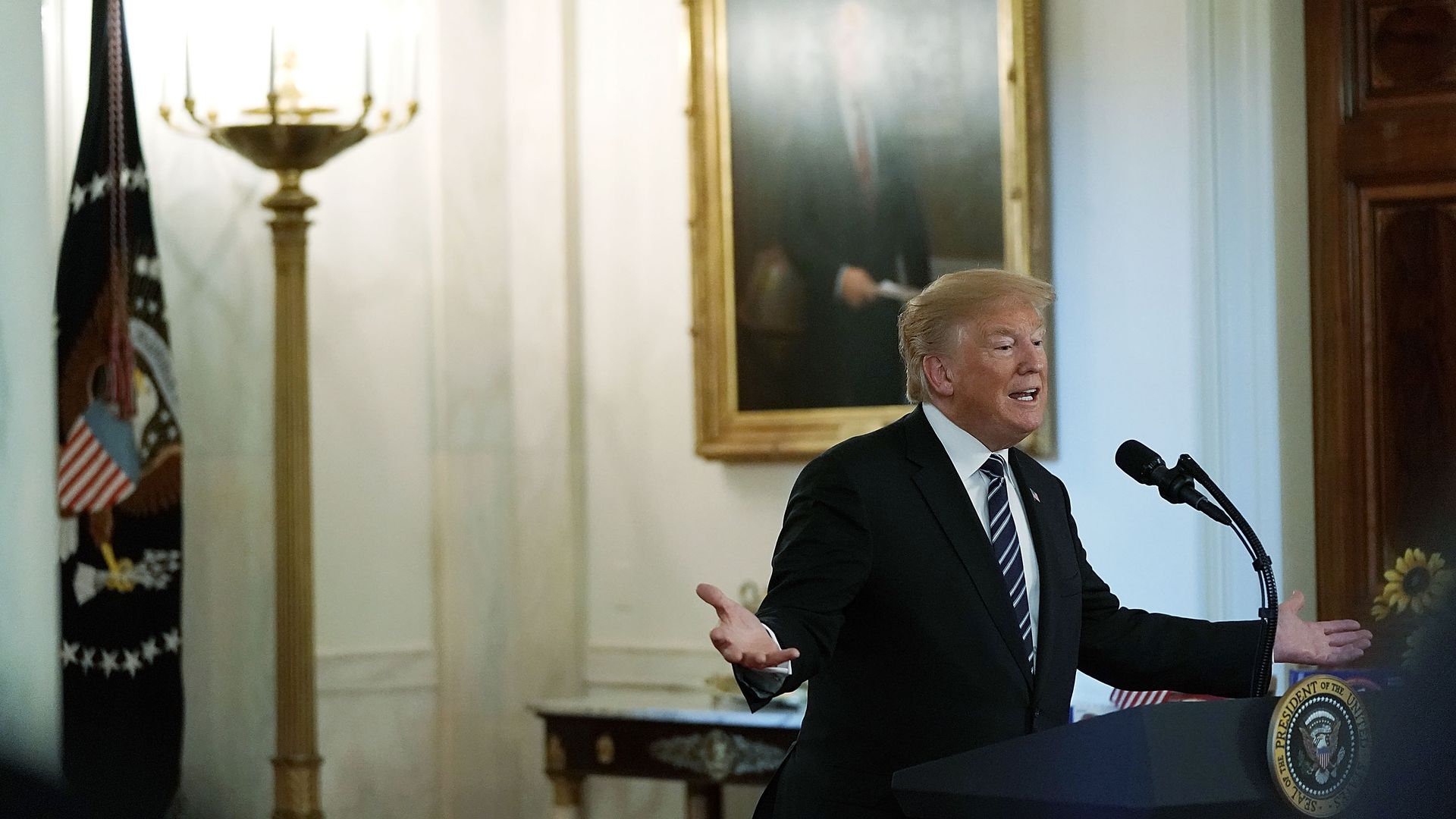 President Trump's all-caps war threat against Iran President Hassan Rouhani is a way for Trump to look like a tough guy at a time when that's being questioned because of his handling of Vladimir Putin.
The big picture: But it also builds a Trump comfort zone with Republican lawmakers, who remain publicly supportive of him while privately expressing frustration with his handling of a host of issues. Sen. Lindsey Graham (R-S.C.) — an on-again, off-again critic of Trump — is off-again because of the administration's Iran offensive, especially a tough speech by Secretary of State Mike Pompeo.
Graham told Fox News' Martha MacCallum last night: "The Trump doctrine when it comes to Iran was the Reagan doctrine when it came to the Soviets."
Graham said Trump "is letting the Iranian president know there's a new sheriff in town."
Graham told me in the green room before his appearance that he plans to introduce a resolution of support for the Iranian people that he believes will draw support from almost all Republican lawmakers, plus many Democrats: "This is a moment in history."
Graham said the sense of the resolution will be: "We're all going on record to say we stand with you in your desire to determine your own destiny, pick your own leaders, express yourself and live in peace with your neighbors."
Go deeper