Japan sets highest temperature on record as deadly heat wave continues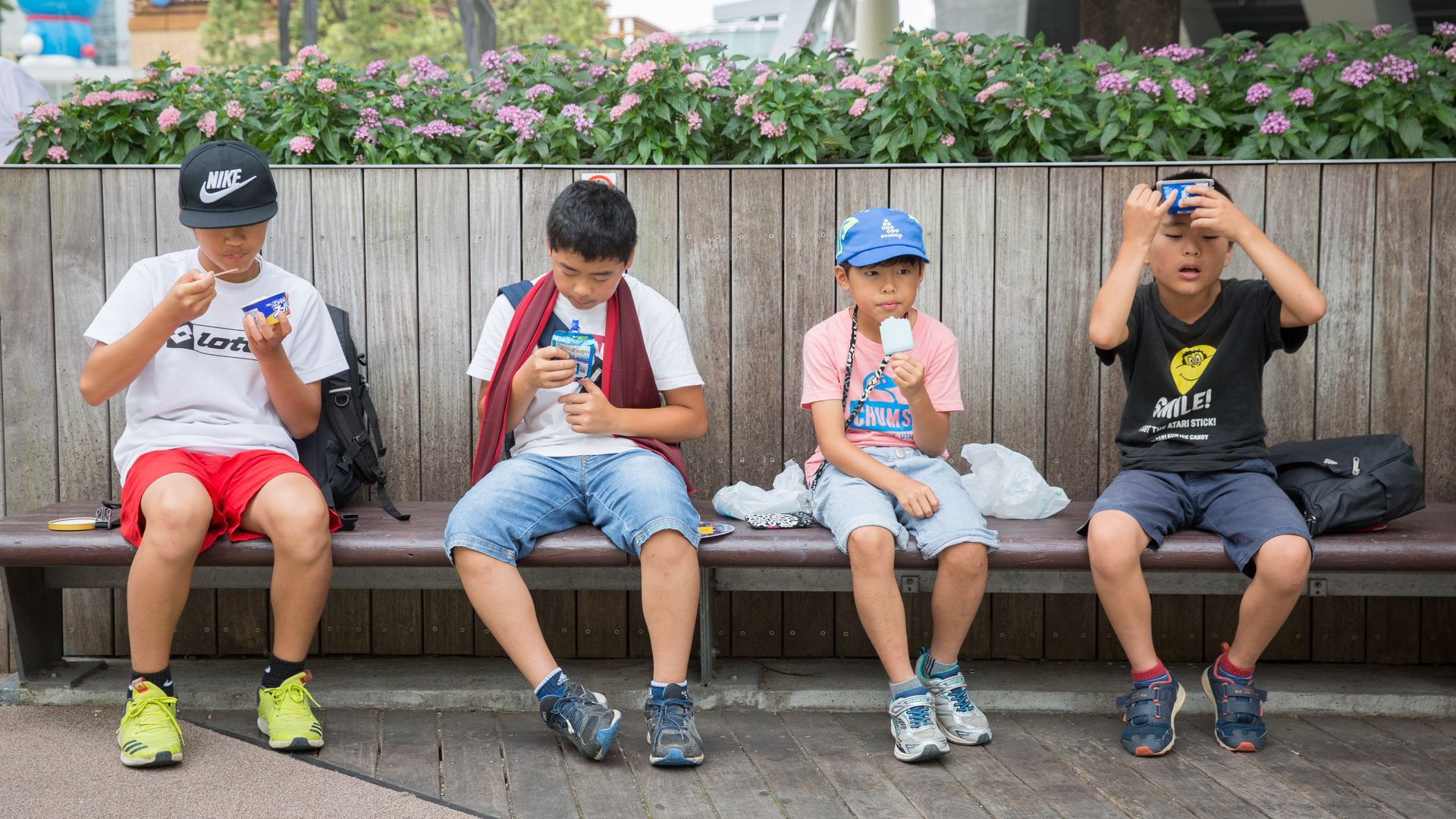 Just weeks after floods that killed 200, Japan is facing another threatening natural phenomenon: a heat wave reaching record temperatures nationwide, already reportedly killing at least 70 people.
The big picture: Because of the lack of an El Niño event in the Pacific (which boosts temperatures), 2018 wasn't expected to be a record-shattering hot year, but it's shaping up to be a top five warmest year on record globally. The 106 °F reading, which topped the previous all-time high of 105.8°F in 2013, occurred in Kumagaya, a town 40 miles north of Tokyo.
Why it matters: Intense, long-lasting heat waves are one of the most robust signs of global warming, according to numerous scientific studies. This will compound the challenges and costs for countries working to recover from extreme weather.
The floods earlier this month displaced 1.6 million people.
Now, tens of thousands have entered hospitals with symptoms of heat stroke and 70 people have died as a result of the heat, according to Kyodo News Agency.
What's next: The heat wave has blanketed the country for two weeks now. Air conditioning remains uncommon in schools and cooler parts of the country, making it difficult for many to find relief.
Go deeper:
Go deeper