China denies using currency devaluation as trade war tactic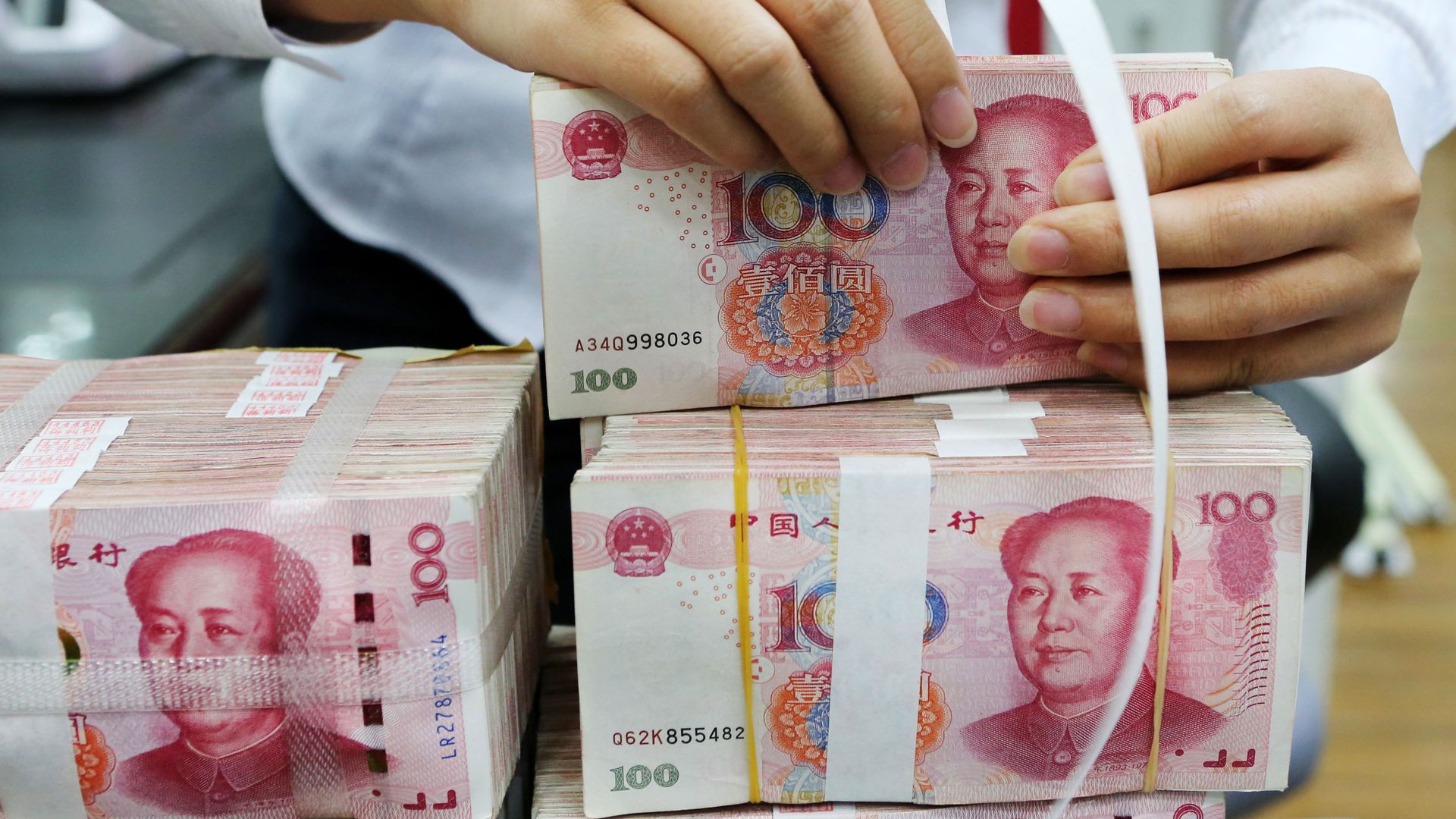 A spokesperson for the Chinese foreign ministry said Beijing has no desire to deliberately manipulate its currency to temper the effect of U.S. tariffs, reports Bloomberg.
"The exchange rate of China's RMB is determined by the market. There are ups and downs. It's a two-way float ... The U.S. is bent on provoking this trade war. China does not want a trade war but we are not afraid of one."
— Foreign ministry spokesperson Geng Shuang
Why it matters: Experts says China could use monetary policy to manipulate the yuan's value and offset the effects of Trump's trade war — a strategy Russia has employed to survive Western sanctions, Axios' Steve LeVine reports. President Trump has called out both China and Russia for currency manipulation in the past.
Go deeper:
Go deeper