Trump's Bill Clinton problem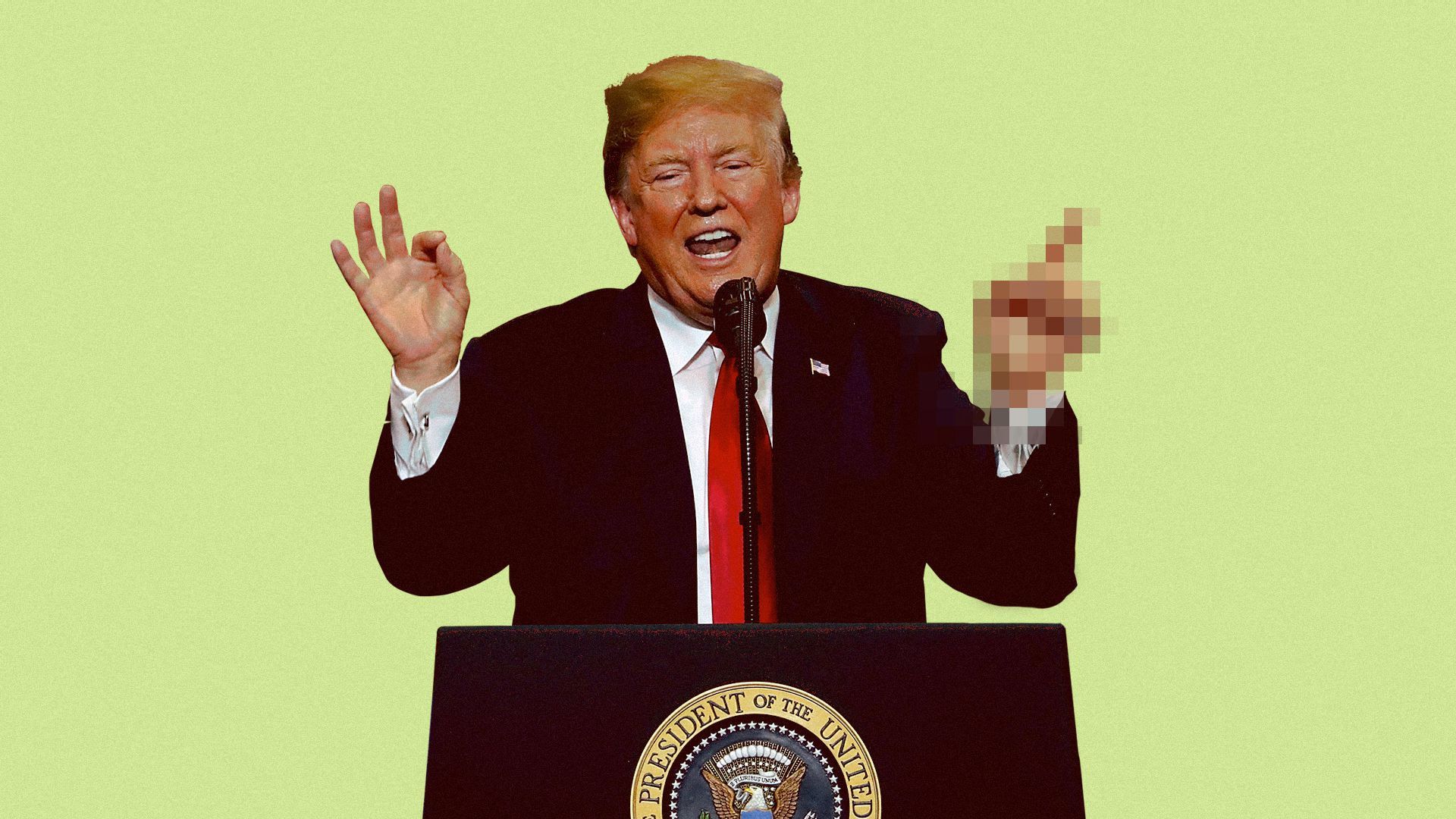 Not since the Bill Clinton sex scandals of the 1990s has the national conversation focused on a president's personal life on so many fronts so often.
And not since the 1990s has sex been part of a federal investigation stirring calls for impeachment: Kristin Davis, known as the "Manhattan Madam" for the high-end prostitution ring she ran in the 2000s, says Robert Mueller's prosecutors have notified her that he wants to interview her — probably about her close friend, Roger Stone, she tells the WashPost.
Karen McDougal, the former Playmate who claims she had an affair with Trump, will stay in the news now that the FBI has a recording Michael Cohen secretly made of Trump, then his client, discussing payments to her.
Trump tweeted yesterday that the tape is "perhaps illegal" — which, as the N.Y. Times put it, "signaled open warfare on Mr. Cohen."
And there may be a lot more revelations: Jonathan Swan, reporting yesterday that Michael Cohen has begun privately questioning Trump's fitness to be president, points out: "The question of what Cohen knows about Trump is now a far more compelling question than it was in the days when Cohen would tell anybody who'd listen that he'd take a bullet ... for his boss."
The porn star Stormy Daniels, in a blitz orchestrated by lawyer Michael Avenatti, has filed suits accusing Trump of defamation and Cohen of collusion after the lawyer paid her $130,000 just before the election in order to keep her quiet about an alleged affair with Trump.
A BBC documentary airing in the U.S. this weekend — called "Trump: Is the President a Sex Pest?," a British terms for a harasser — reports a claim that Trump once told a 17-year-old model when he was pursuing her: "Oh, great. So you're not too old and not too young. That's just great."
Be smart: Beyond the morality tale, do any of these sexual transgressions hurt Trump, politically? No evidence they have so far. Truth is, they will only hurt if they lead to legal and impeachment action against Trump. 
Go deeper