How Google blew it: Life lesson in perils of dragging your feet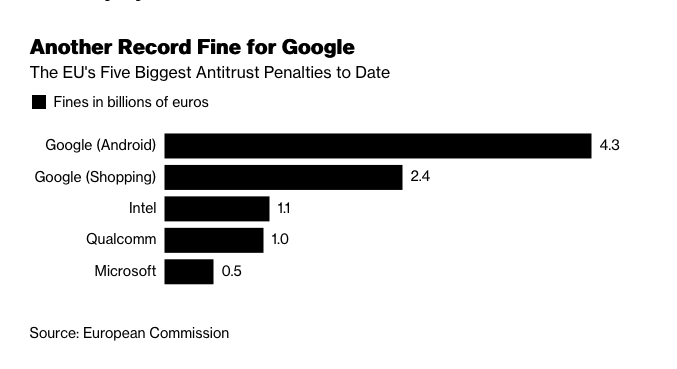 Following last week's announcement that EU competition commissioner Margrethe Vestager hit Google with the biggest penalty in antitrust enforcement history — $5 billion — some began thinking, "it didn't have to be that way."
Bloomberg's Aoife White and Stephanie Bodoni write, "A year earlier, ... the company ... made quiet attempts to settle ... The Silicon Valley search giant had waited at least a year too long to broach the subject of a settlement, ... Vestager said in an interview."
"When a company wants to settle, it needs to 'reach out immediately after' getting the EU's initial complaint or statement of objections," which happened in 2016, when the EU detailed the antitrust problems with Android.
Go deeper