China's animated soybean hardball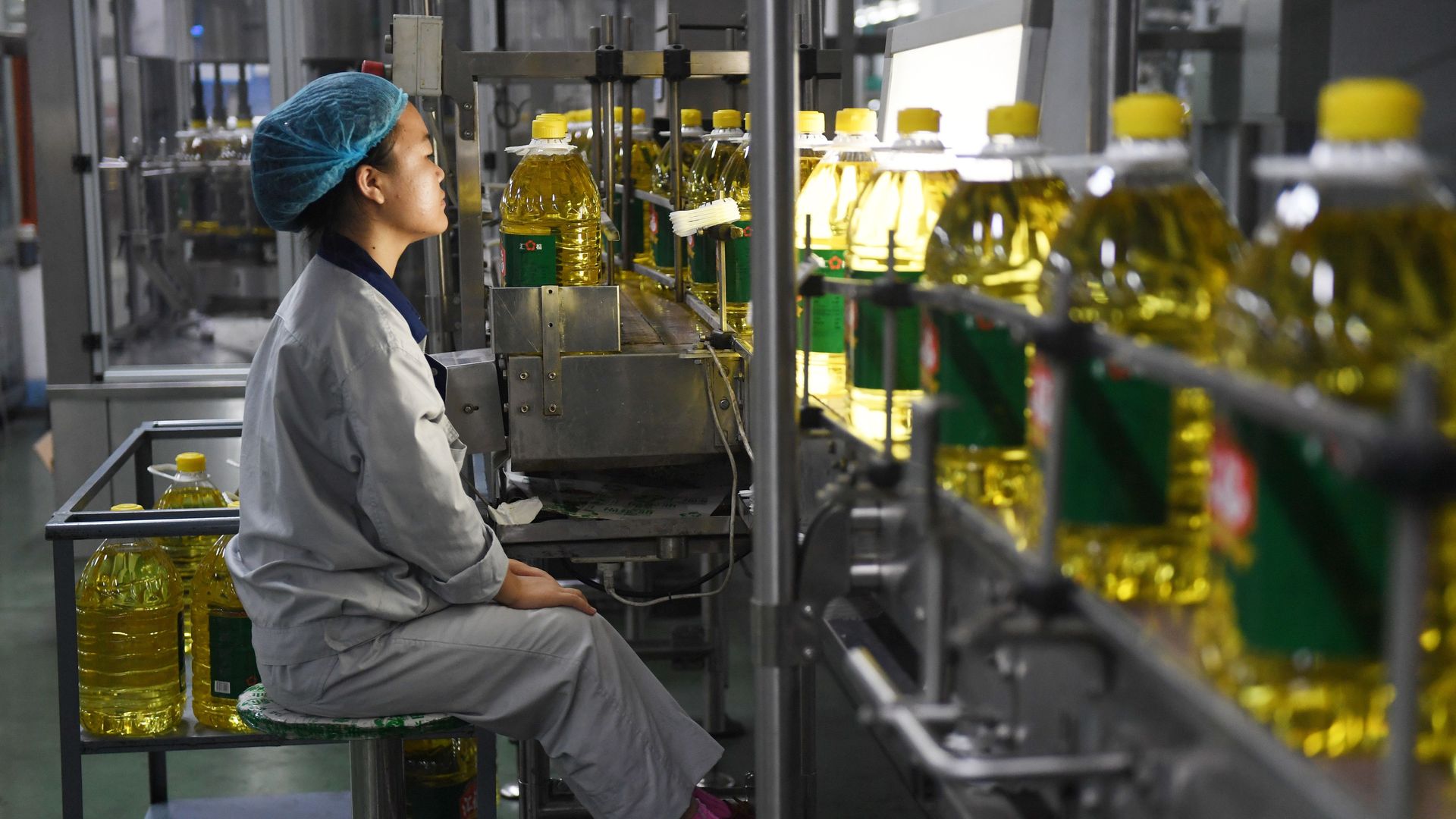 The warning is delivered by a non-threatening soybean, but this talking legume is no weakling: If President Trump persists with his trade war against China, it says, he may lose seats in the coming midterms.
What's going on: The talking soybean appears in an animated video produced by CGTN, the English-language branch of China's state-owned TV broadcaster. In the middle comes a threat: Hike tariffs too high and China will look to South America to satisfy its humongous soybean appetite.
The background: Soybeans are a primary U.S. export to China, worth $14 billion last year, the New York Times reports. And China, responding to Trump's tariffs and threats of much, much worse, is targeting soybean-growing states in an attempt to pressure the president to back off.
Hence the animation — distributed on Twitter and apparently aimed at an American audience. Among the soybean's talking points:
The crop is grown primarily in 10 states, nine of which voted for Trump in 2016.
62% of U.S. soybeans go to China, which imports 85% of its soybean consumption, one-third of it from the U.S.
U.S. soybean prices are already dropping — they are down 18% since May.
The soybean points out that things could get worse — if the tariffs mean higher soybean prices, China may "look to other sources for the bulk of its imports." Specifically, Brazil and Argentina, "could pick up the slack."
Americans are accustomed to hardball politics, but soybean hardball may be another matter.
Already, just as the cartoon bean warns, Brazil has stepped up its exports to China, the South China Morning Post reports.
The animation aims low, with a final scene depicting Trump sliding a dollar out of the pocket of a voter, who reaches over his shoulder to vote Democratic.
What they're saying: As soybean chatter intensified last week, Trump might have been trying to deflect:
Go deeper