Rosanne Barr responds to criticism for Valerie Jarrett tweet in fiery video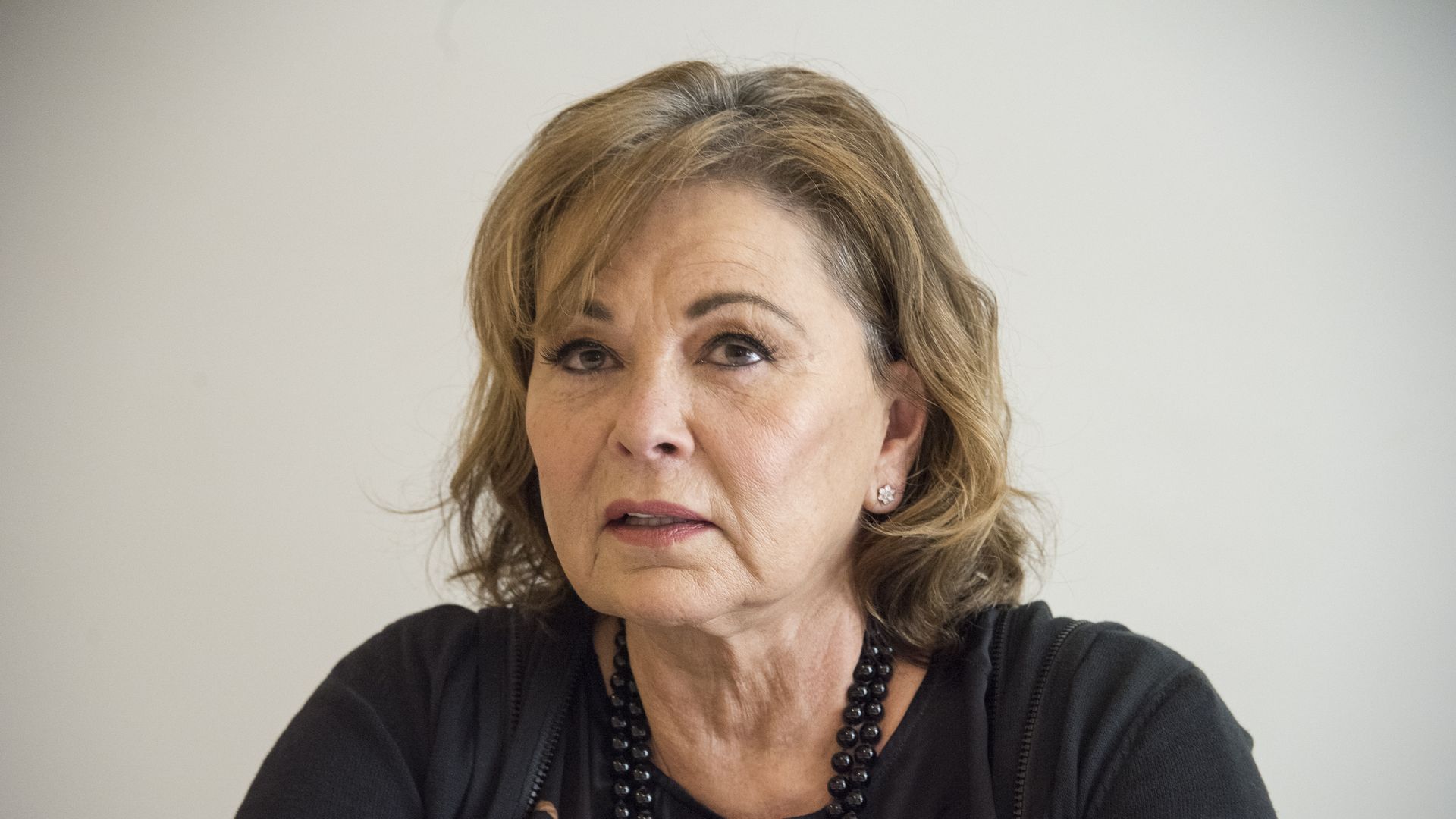 In a self-posted video, Rosanne Barr responded to criticism from being fired and having her show, "Roseanne," cancelled, after targeting former Barack Obama adviser Valerie Jarrett in a tweet, explaining she initially told NBC "I thought Valerie Jarrett was white."
The backdrop: Barr initially released a vulgar video saying she thought Jarrett was white before releasing her scripted statement. After being fired, she apologized for her initial tweet saying she was on Ambien at the time she sent it.
"The answer is simple. It's because I voted for Donald Trump and that is not allowed in Hollywood."
— Barr on why she was fired
Go deeper