Hollywood's new entertainment giant looks to take on Netflix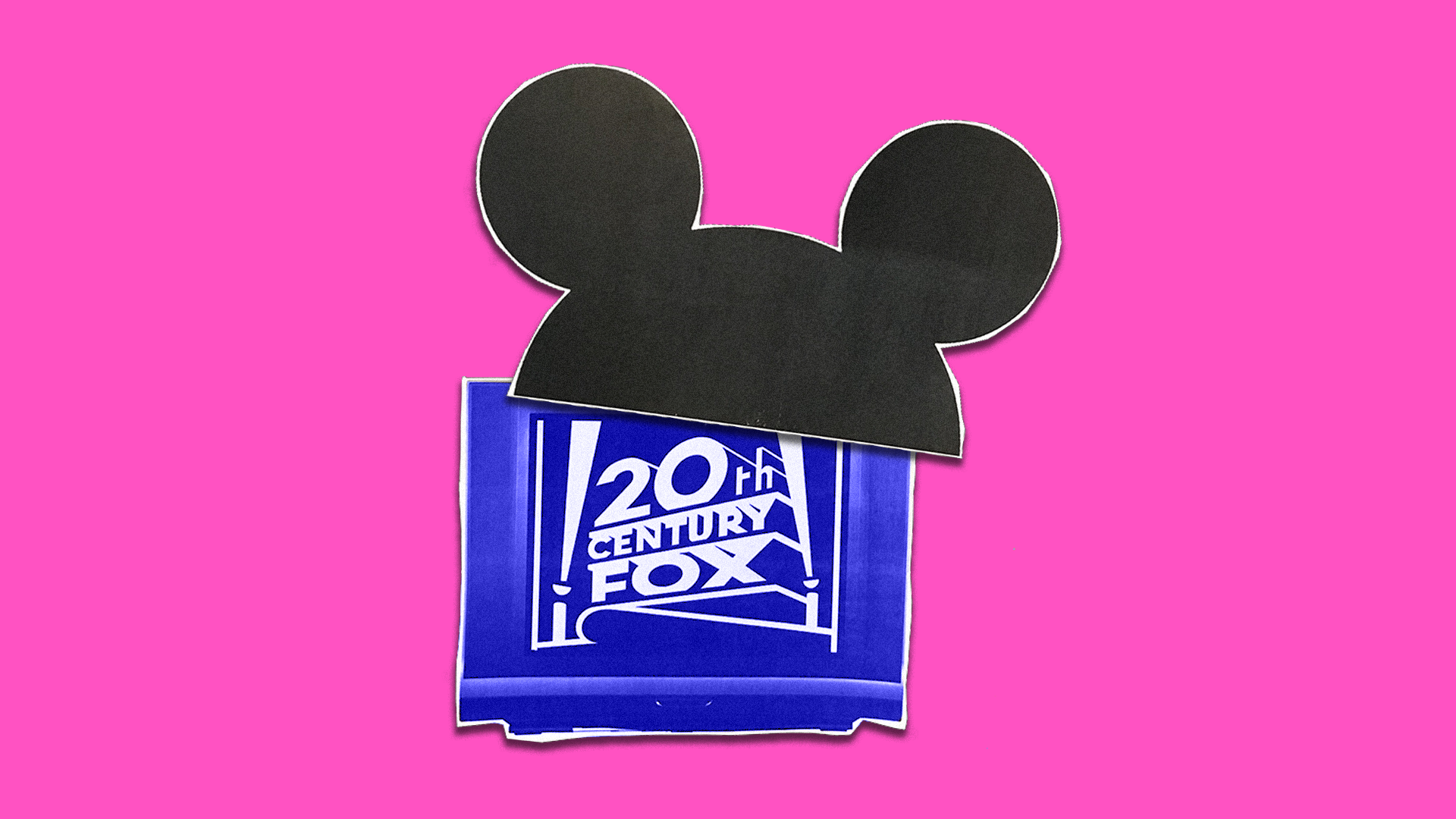 After a months-long battle, Comcast said Thursday it would no longer pursue the acquisition of 21st Century Fox's entertainment assets, nearly guaranteeing that Disney will acquire most of Fox barring any regulatory concerns.
Why it matters: The combined company will nearly double Disney's size, giving it enough content and international assets to take on Netflix, which has quickly become a dominant force in the American entertainment industry.
The new mega-media company will bring together two of Hollywood's "Big 6" movie studios, Walt Disney Studios and 20th Century Fox. Combined, the company will own 7 of the 10 highest-grossing films.
Last year, Fox and Disney collectively brought in roughly one third of movie studio revenue.
On the TV side, the deal will also give Disney access to a slew of new cable channels, like National Geographic and FX, that can be used to populate its own streaming service. Disney already owns several cable channels, like ESPN, Disney, and Freeform.
When it comes to streaming, some experts worry that the combined company could be problematic for Hulu, the streaming service that's jointly owned by Comcast, Fox, Disney and Turner (now owned by AT&T).
Disney has reportedly indicated that it would divest Hulu, which is about one-sixth the size of Netflix, if needed for regulatory approval.
Go deeper