How the left is mobilizing against Brett Kavanaugh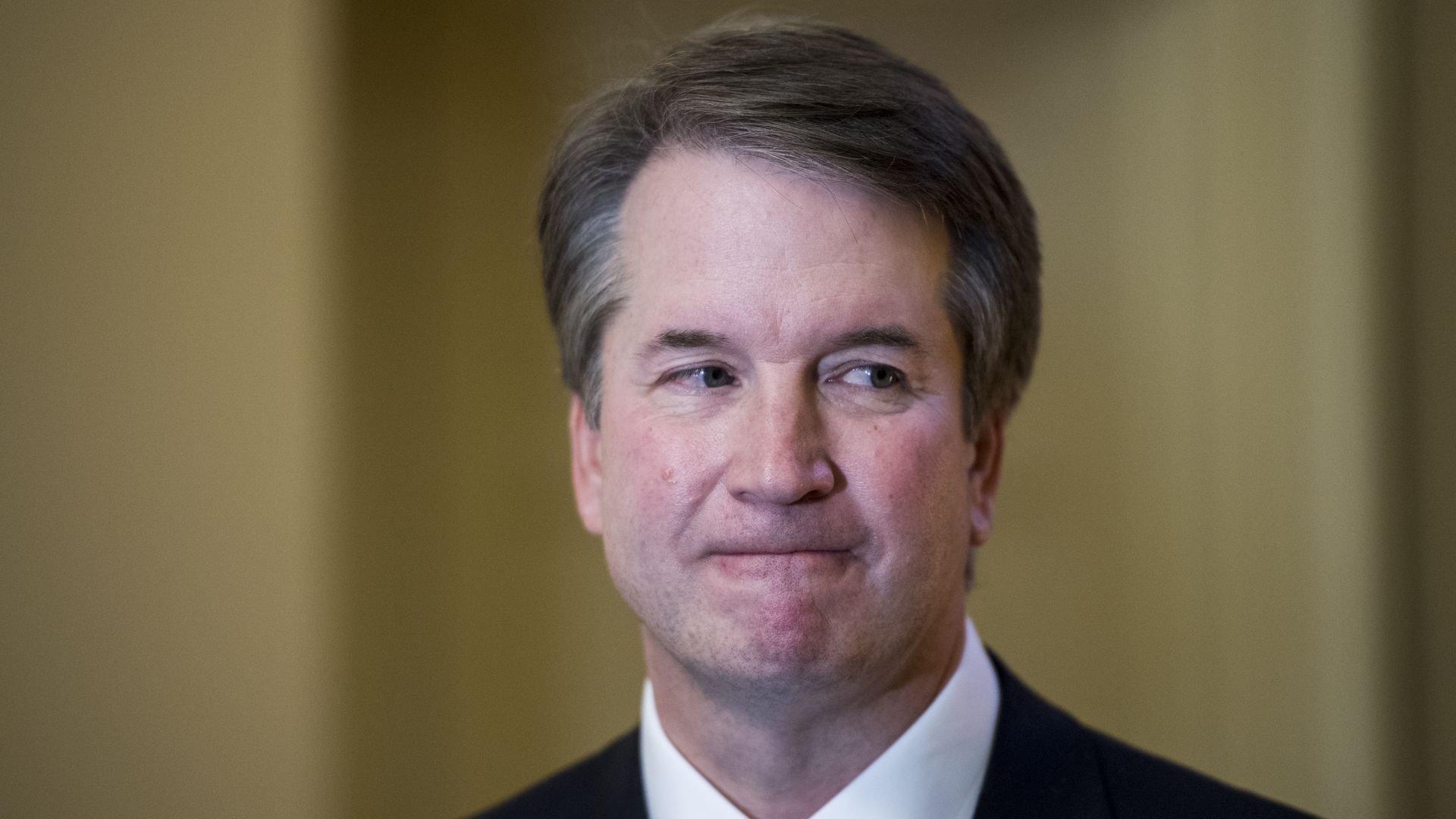 More than 100 organizations have signed a letter demanding that no hearing date is scheduled for Supreme Court Nominee Brett Kavanaugh until all of his records from his time in the George W. Bush administration are turned over to the Senate Judiciary Committee.
Why it matters: The letter underscores the left's aggressive efforts to put pressure on lawmakers to stall Kavanaugh's confirmation and ensure that his past is properly vetted before putting him on the bench.
"Brett Kavanaugh likely has the longest paper trail of any Supreme Court nominee in history ... The Senate has a right to see the more than 1 million pages of records from his time in the White House before any hearing is scheduled."
— Brian Fallon, former press secretary for Hillary Clinton's campaign and head of Demand Justice, tells Axios
The details: Demand Justice — a nonprofit formed by veterans of the White House, Capitol Hill, and the Clinton and Obama campaigns — have led the effort and will send the letter to Senate Judiciary Chairman Chuck Grassley and Sen. Dianne Feinstein, the committee's ranking Democrat, this afternoon.
In addition to the letter, Demand Justice is also launching a five-figure digital ad campaign in Iowa, California, and D.C. urging voters to call their senators' offices and demand no hearing until the documents are produced.
State of play: Despite these efforts, Republicans and the White House are feeling confident with regard to Kavanaugh's confirmation. The conservative movement — after some early warning shots — appear to be rallying around the nominee. And so far we've not seen anything from the moderate Republican senators, Susan Collins and Lisa Murkowski, to signal they won't vote for him either.
Go deeper:
Go deeper