Updated Jul 19, 2018 -

World
Trump's Iran sanctions could lead to volatile gas prices, recession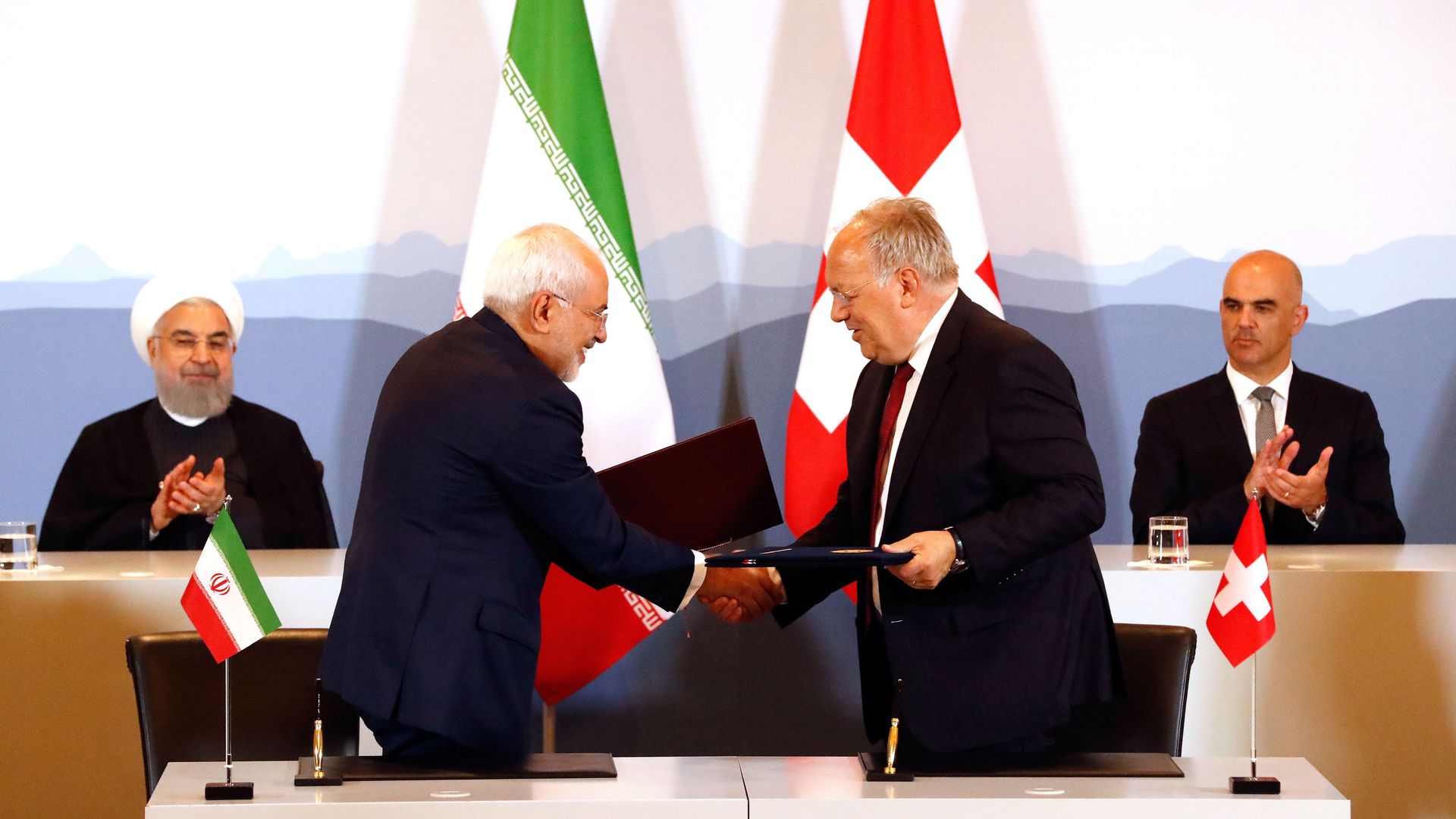 President Trump's decision to unilaterally withdraw from the Iran nuclear deal throws a new degree of uncertainty into global oil markets and poses a stark dilemma for U.S. foreign policy.
The big picture: The Trump administration's efforts to drastically reduce Iran's oil exports might risk a massive blow to U.S. consumers and allies. If Trump's "maximum pressure" campaign succeeds, the volatile and rising gasoline prices that result could finally dent his approval ratings, even among hardline supporters, and spark a global recession.
The Trump administration has declared that it wants Iran's oil customers to "go to zero" by November 4. But in reality, the administration will have to provide waivers for certain countries to avoid dire consequences.
"The more successful you are at [hurting Iran], the more complications you have at home with higher oil prices, and the more complications you have with your allies, pushing them into recession," said Amos Hochstein, a former special envoy for International Energy Affairs who played a key role in imposing oil sanctions on Iran in 2012, at an Atlantic Center panel discussion.
There is sufficient spare capacity in the oil market to keep prices around the current $70 per barrel even if roughly a million of Iran's daily exported barrels are taken off the market. But in the longer term, after about six months, that strategy becomes increasingly risky, especially in the absence of a clear understanding of the administration's goals.
"The expiration date [for the sanctions] is very important," said Sara Vakhshouri, the founder and president of SVB Energy International and a former adviser to Iran's national oil company. "Using 70 percent of the world's spare capacity might be doable in the short term, but what will happen in the event of a crisis?"
What's next: The administration doesn't know at this point whether there will be waivers for U.S. allies. If the administration fails to dissuade foreign buyers from purchasing Iranian oil, his policy of "maximum pressure" on Iran will fail.
Barbara Slavin directs the Future of Iran Initiative at the Atlantic Council.
Go deeper: Atlantic Council experts discuss "Oil and Iran: How Renewed Sanctions Will Affect Iran and World Markets"
Go deeper