Trump defends Google after record EU fine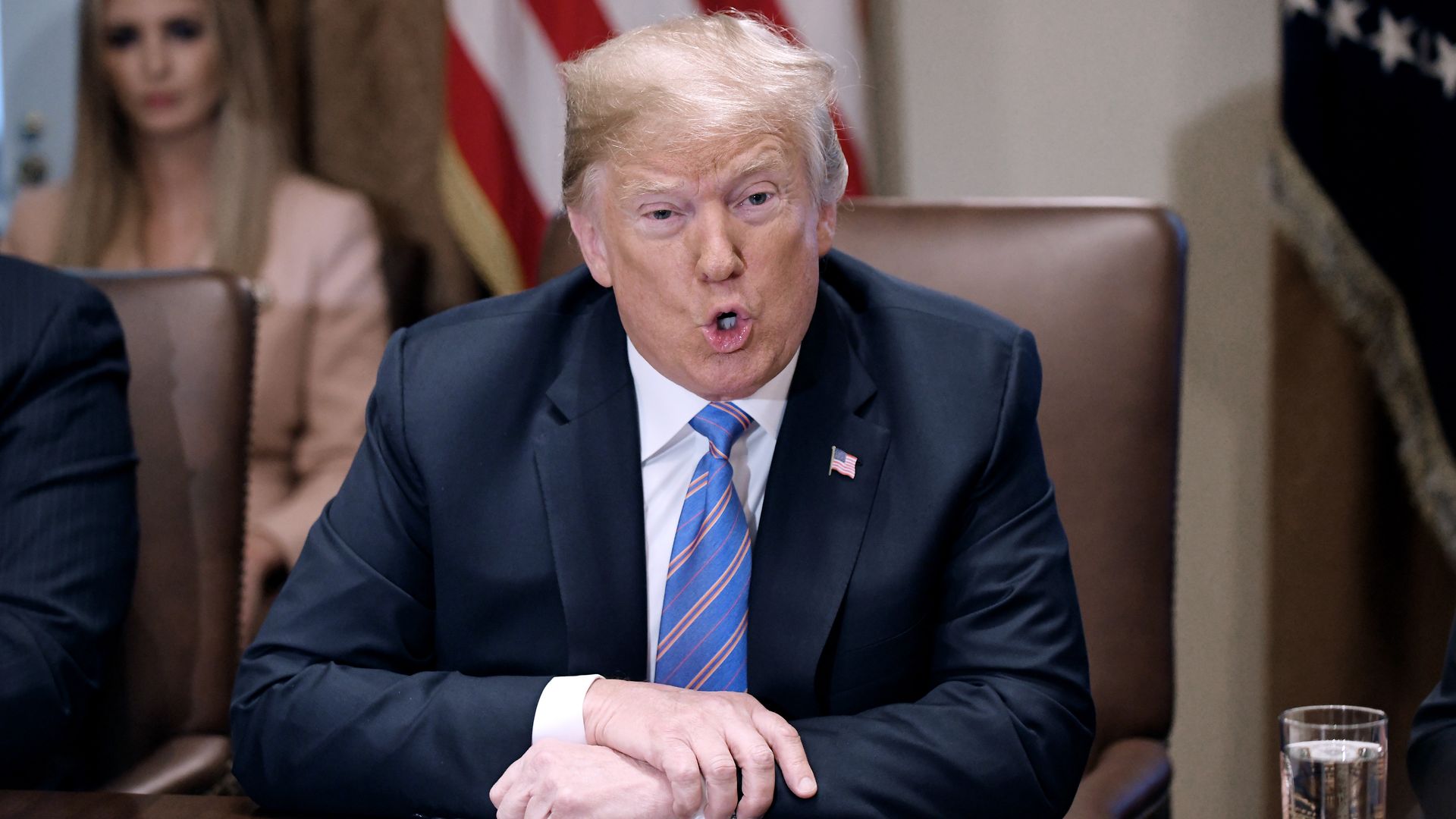 President Trump defended Google — "one of our great companies" — after the European Union hammered the search giant with a $5 billion fine for abusing the dominance of its mobile operating system, Android.
Why it matters: Silicon Valley has not been a friend of Trump's. Google execs have spoken out about his administration's policies and its employee base is largely liberal. But for all the speculation that the Trump administration has contempt for Big Tech — especially Amazon — he appears to dislike the EU's actions aggressive actions even more.
Be smart... As Axios' Sara Fischer points out: "In defending Google, it makes it more clear that Trump's aggressive attitude towards Amazon's dominance is targeted, likely due to its ownership by Jeff Bezos, who also owns The Washington Post."
The big picture, per Axios' David McCabe: "Policy concerns about the bloc's regulatory action toward U.S. tech companies go beyond Trump. For example, in 2015, Barack Obama said the EU's aggressive position towards tech was an attempt to level the playing field for European companies who otherwise couldn't compete with American rivals."
Go deeper