Half of Americans are struggling to afford health care this year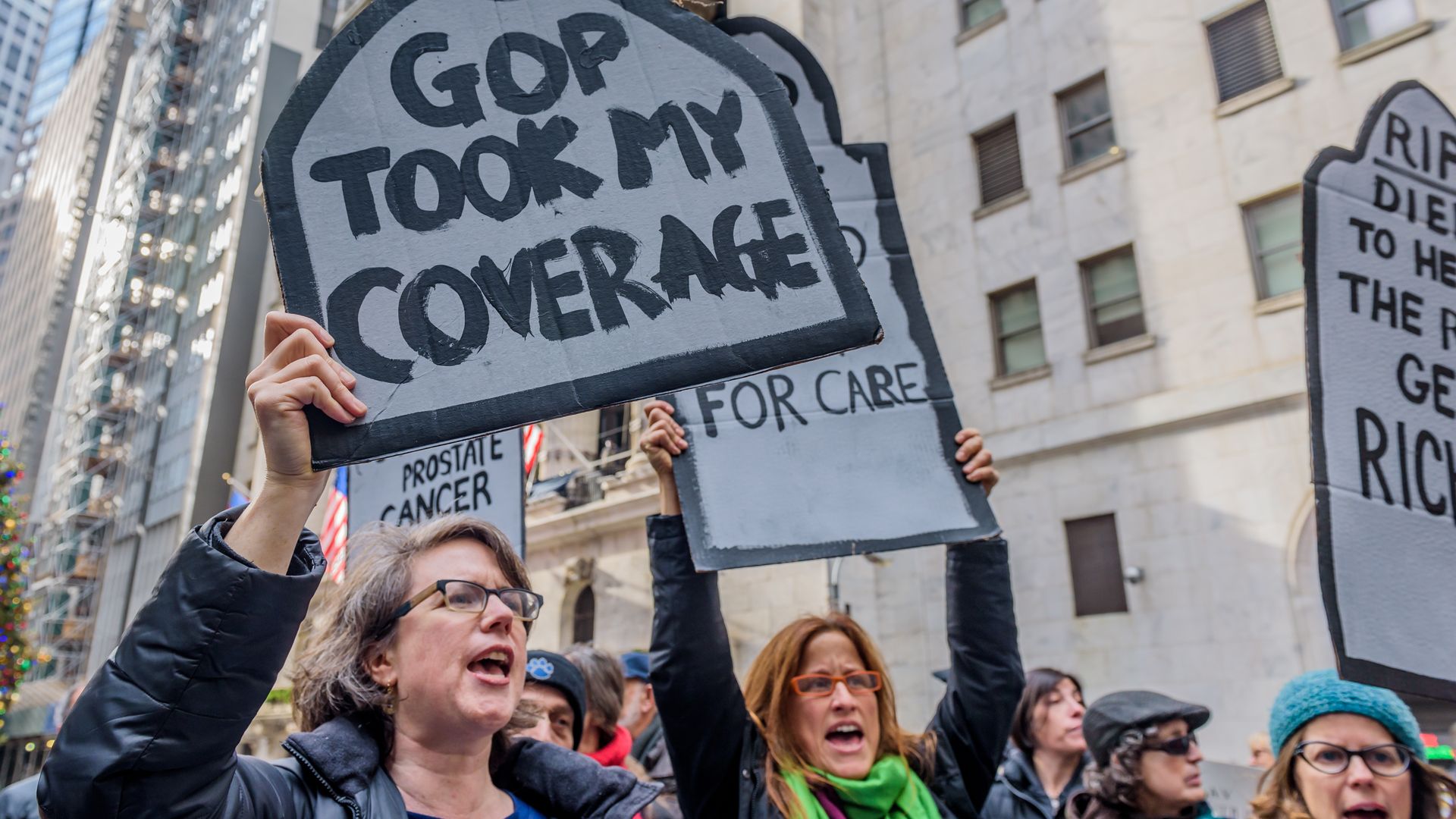 Nearly half of Americans find it harder to afford basic necessities than one year ago, and 49% say health care is their top cost concern this year, according to new polling from Navigator Research.
Why it matters: People might feel better about the economy under President Trump, but health care remains a significant midterm issue across the country. That's not good for Republicans — those polled said they trust Democrats by a 16-point margin to fix the rising costs.
Between the lines: Health care is the only item cited as "more difficult" to afford by the majority of white Americans without a college degree in this poll.
This should be a GOP warning sign. President Trump won 71% of non-college white men and 61% of non-college white women in 2016.
A majority (78%) of Americans think the government should be doing something to make health care more affordable.
Even 46% of Republican voters said health care is more difficult to afford this year.
Be smart: Democrats might get criticized for not having a coherent message, but at least they're all talking about health care when voters on both sides are worried about costs.
Navigator Research is a group that helps Democrats with messaging on the top issues and against Trump. They polled 1,002 voters between July 6 - 9, 2018 on costs related to 11 different necessities.
Go deeper