Comcast yields to Disney in Fox bidding war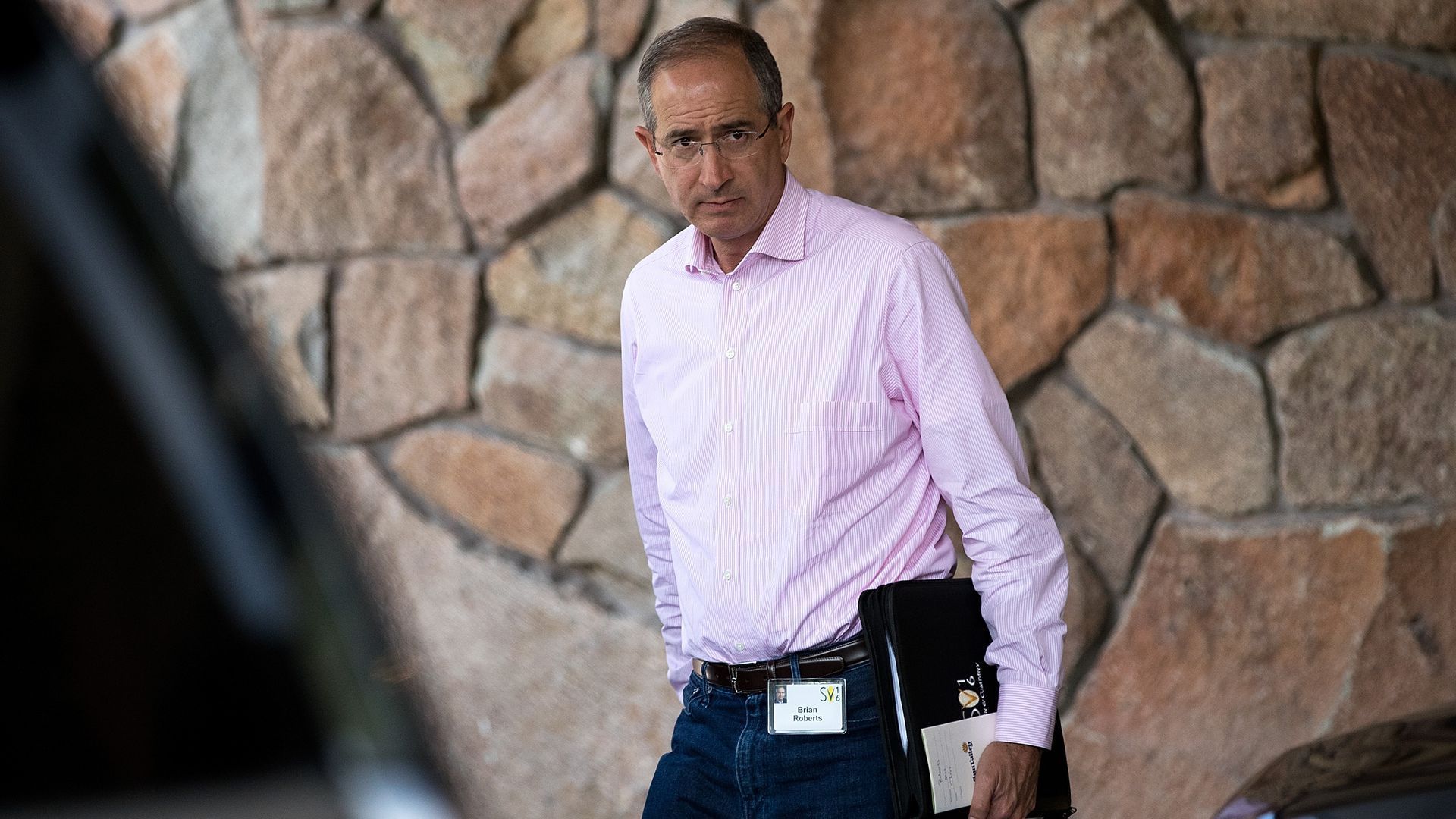 Comcast announced Thursday that it does not intend to further pursue the acquisition of the Twenty-First Century Fox's entertainment assets — choosing instead to focus on beating Fox to acquire Sky Broadcasting in Europe.
Why it matters: Comcast has been batting Disney in a fierce bidding war over Fox's entertainment assets, like its movie studio and cable channels National Geographic and FX, for months. In withdrawing from the battle, it nearly guarantees that Disney will acquire most of Fox, barring any regulatory concerns.
 "I'd like to congratulate Bob Iger and the team at Disney and commend the Murdoch family and Fox for creating such a desirable and respected company."
— Brian L. Roberts, Chairman and CEO, Comcast Corporation
Be smart: The news is not that surprising, given that Comcast has been waiting to outbid Disney's second bid for the properties for $71.5 billion. Still, many expected Comcast to push further.
A WSJ report a few weeks ago stated that Comcast was talking to financiers to potentially help back another bid.
Another report suggested that Comcast was lining up bidders to purchase Fox's regional sports networks, in an effort to ease investor concerns over regulatory approvals.
The bottom line: In dropping its bid for Fox in the U.S., Comcast can focus its efforts on gaining access to nearly 23 million households across five European countries with a winning Sky bid.
Sky is also compelling to Comcast because it has a robust over-the-top streaming business — which would help its new majority owner build a streaming audience overseas.
Go deeper