AIDS epidemic could effectively end if steps taken, Fauci says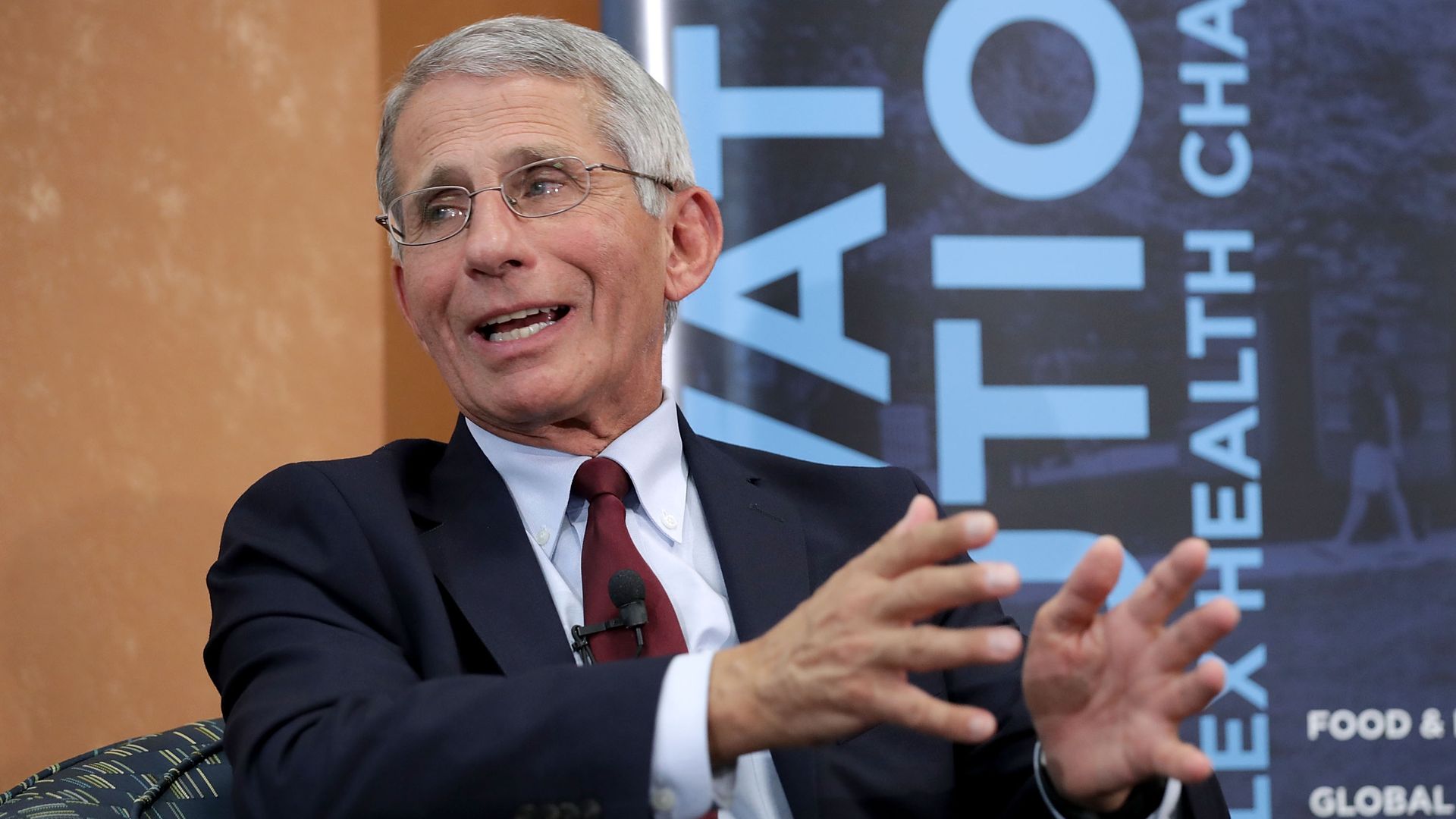 The AIDS epidemic could effectively end if the world could improve access to health care, encourage the use of antiretroviral drugs and prophylactics, and eliminate drug needle sharing, a U.S. public health official explained in a new conference Wednesday.
"If we only implemented the public health tools we have now, we could end the AIDS epidemic."
— Anthony Fauci, director, National Institute of Allergy and Infectious Diseases
Why it matters: Roughly 40,000 new Americans become infected every year., with almost half being in the African-American population, particularly in men who have sex with other men.
Tackling AIDS through policy: Nations, including the U.S., need to address the problem of a lack of health care avaiable to all populations, including those who may feel stigmatized by their society. Eliminating needle sharing amongst drug users also would help reduce new infections, Fauci says.
Tackling AIDS through medicine: People need to be tested for HIV regularly, Fauci says. Those in a risk population should talk to their doctor about taking a pre-exposure prophylactic pill, called Truvada. Those already infected can take antiretroviral drugs that bring their viral levels so low that it's almost impossible to transmit the virus. Scientists are also working on an HIV vaccine, he says.
Meanwhile, the NIAID is hard at work preparing for the next flu season, Fauci says, because the last season "was the worst [seasonal flu] we've had in well over a decade."
A major problem, he says, is current seasonal flu vaccines do not work well enough, ranging from 10%–60% effectiveness.
"We've got to do better than that," he says,
The first iteration of a planned universal flu vaccine should be available in a couple years, he says. It will likely target the part of the virus that doesn't evolve quickly and will include multiple strains of the virus but not all — so will not be a "universal" vaccine initially.
For instance, Fauci says version 1.0 may target all of the H3N2 virus strains and version 2.0 may aim for both H3N2 and H1N1 strains.
The universal vaccine likely will work best in young children who have not yet been "imprinted" by a influenza virus, he adds.
Go deeper