Go deeper: Why accused Russian spy Maria Butina is a flight risk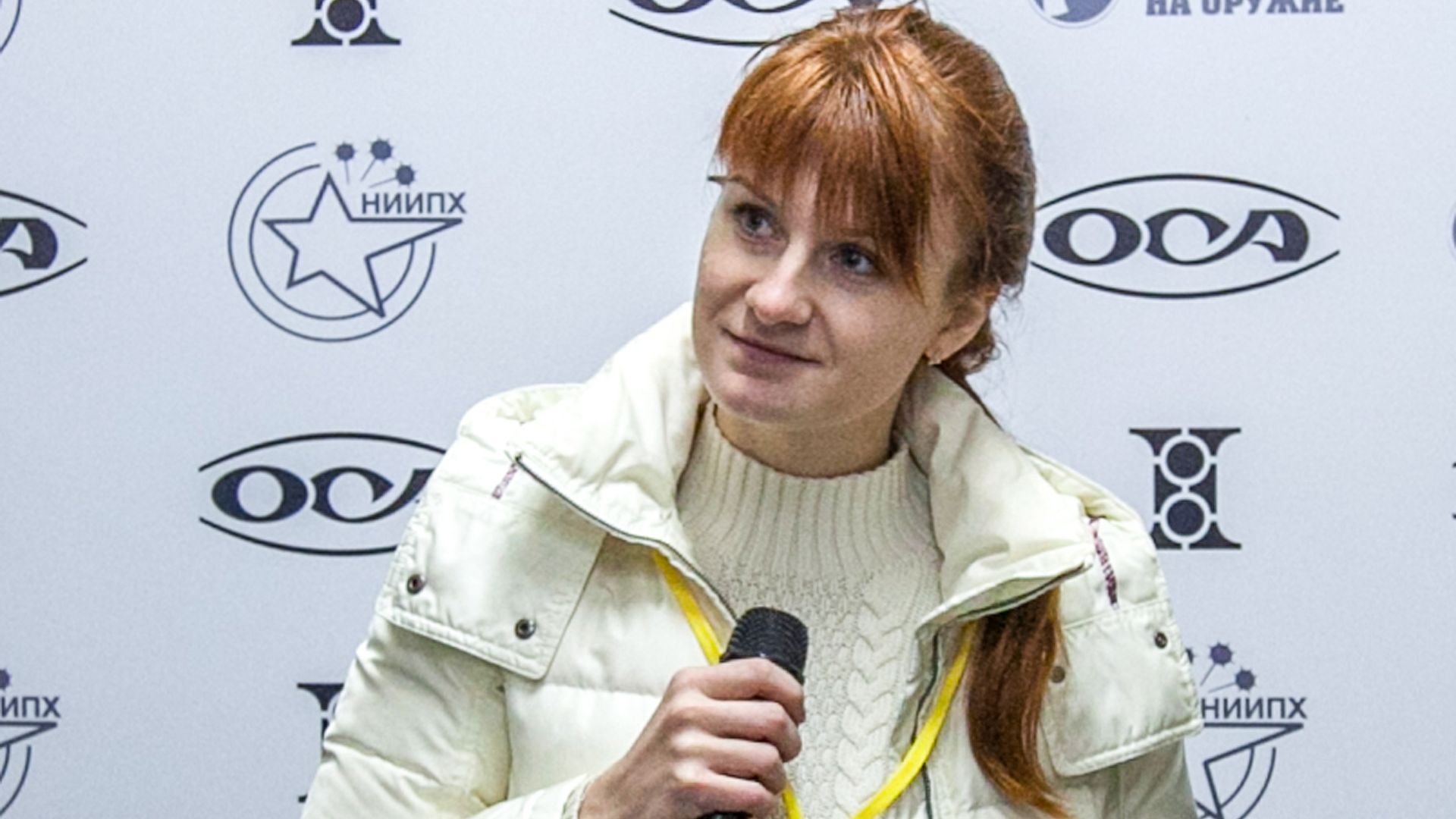 Federal prosecutors said in a new court filing that Maria Butina, the Russian national indicted by a federal grand jury Tuesday for her role in a covert political influence operation, is a serious flight risk and should be held in jail until her trial.
The big picture: New details in the case against the 29-year-old Butina reveal a tangled web of deception and meticulous coordination with Russian officials — including the FSB intelligence agency and Russian oligarchs — that dates back to at least 2013.
The backdrop: Documents released Monday charge that Butina, a 29-year-old graduate of American University and purported gun rights advocate, worked under the direction of a high-ranking Russian official to "arrange introductions to U.S. persons having influence on American politics."
Butina was accused of conspiring to set up a "backchannel" of communication between the Kremlin and the Republican Party using the NRA as a conduit.
The indictment didn't name a specific Russian official, but Butina has a well-documented connection to Alexander Torshin, an associate of Russian President Vladimir Putin described as a "godfather" in organized crime and a lifelong member of the NRA. Torshin is under investigation by the FBI.
Butina and Torshin were involved in at least two efforts to broker meetings between President Trump and Putin, both of which were unsuccessful, according to The New York Times. The pair did, however, meet with Donald Trump Jr. at an NRA-sponsored dinner in 2016.
What's new: The motion filed today claims Butina is a flight risk because of "the nature of the charges, her history of deceptive conduct, the potential sentence she faces, the strong evidence of guilt, her extensive foreign connections, and her lack of any meaningful ties to the United States."
The FBI allegedly uncovered numerous communications between Butina and the FSB, including a hand-written note that read, "How to respond to FSB offer of employment?"
Other evidence of Butina's covert efforts includes her communications with a Russian official who likened her to Anna Chapman, a Russian spy arrested in the U.S. in 2010. Butina was also in constant contact with Russian oligarchs regarding funding for her influence operation.
Butina reportedly gained access to a network of U.S. political influencers by cultivating a personal relationship with a 56-year-old American who matches the description of Paul Erickson, a GOP political operative who was also involved in the effort to arrange a meeting between Trump and Putin.
The bottom line: Butina's charges are not part of the Mueller investigation and do not name Trump, but her alleged covert activities over the past five years illuminate yet another component of Russia's massive influence operation in the U.S.
Go deeper