Sanders: Trump believes Russia still a threat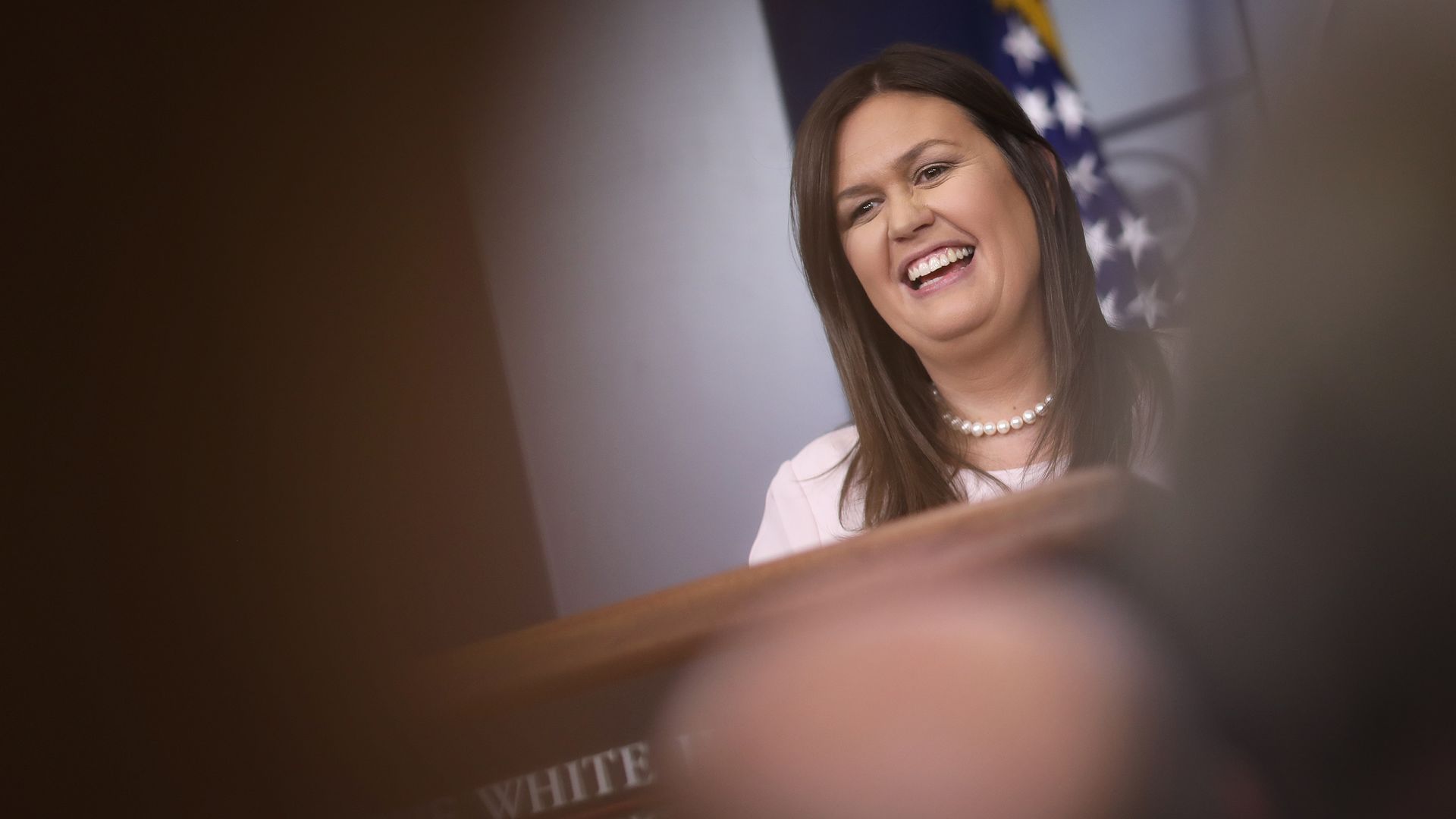 At Wednesday's press briefing, White House Press Secretary Sarah Sanders said that President Trump responded "no" to taking questions in a press conference earlier that day — not to the question of whether he believes Russia is still targeting U.S. elections.
Why it matters: When asked whether Trump does believe that Russia is an ongoing threat to the U.S.'s election security, Sanders said, "[h]e does believe they would target U.S. elections again" adding, "certainly, we believe that the threat still exists." When pressed on why Trump has seemingly reversed his position on this issue twice this week, Sanders said that she was "interpreting" the president not "reversing" his position.
Other takeaways:
Sanders acknowledged that Putin talked to Trump about being able to question former U.S. ambassador Michale McFaul and foreign investor Bill Browder, but said that no commitment had been made. "The President will work with his team and we'll let you know if there's an announcement on that front."
She did not directly answer the question of whether Trump believes Russia's attempts to interfere in U.S. elections are attacks on U.S. democracy.
"Trump has been extremely tough on Russia and to say anything else is simply not true," she argued.
"The president has made clear to Vladimir Putin that he should stay out of U.S. elections."
On Trump's comments about "others" who could have meddled in the 2016 elections: "We are aware of others that have made attempts, but I can't get into any of that here at this point."
As to whether there was a recorder in the Putin-Trump meeting: "I'm not aware of one."
Go deeper