Kudlow blames Xi for prolonging U.S.-China trade dispute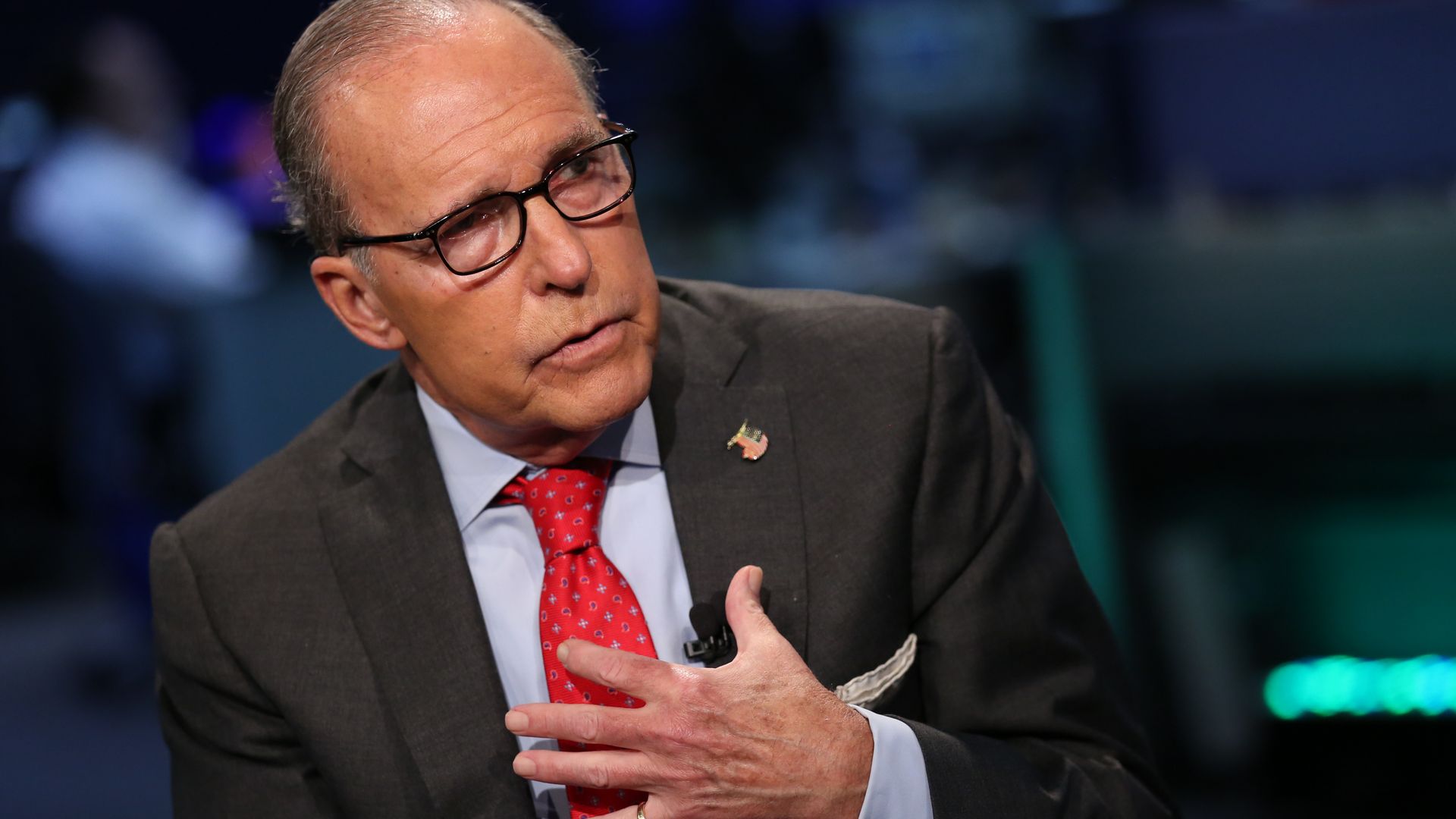 President Trump's chief economic adviser Larry Kudlow told CNBC's Delivering Alpha conference Wednesday morning that he believes that Chinese President Xi Jinping is "holding the game up" on a trade deal with the United States — all while playing down the idea that the two countries are engaged in a trade war.
Our thought bubble from Axios' Dan Primack: After first giving some lip service to generally opposing blanket tariffs, Kudlow stated "the president is doing exactly the right thing here" and China's "local party leaders" are similar to "mafioso dons." I've had a tough time finding anyone at the Fortune Brainstorm Tech conference in Aspen who has amended, or is thinking about amending, their tech investment strategy because of the trade wars.
On China: "Look, I'm not a big fan of tariffs, you know that. I don't like blanket tariffs. ... But I have been a long-term critic of China."
More on Xi: "So I think he needs to move. We are waiting for him. The ball is in his court. And the tit-for-tat business, which is nobody's favorite path, but nonetheless, they can end that this afternoon, this afternoon, by providing a more satisfactory approach."
On inflation and the rising deficit: "No recession in sight. No recession in sight. I just want to make that point. No recession in sight right now."
What's next: "Jean-Claude Juncker, the head of EU, is coming to Washington next week. We will be in discussions. I am told he is bringing a very important free trade offer. Okay. I'm told. I can't confirm that. This is what I'm hearing."
Go deeper:
Go deeper