Updated Jul 17, 2018 -

World
U.S. and Europe continue to butt heads on Iran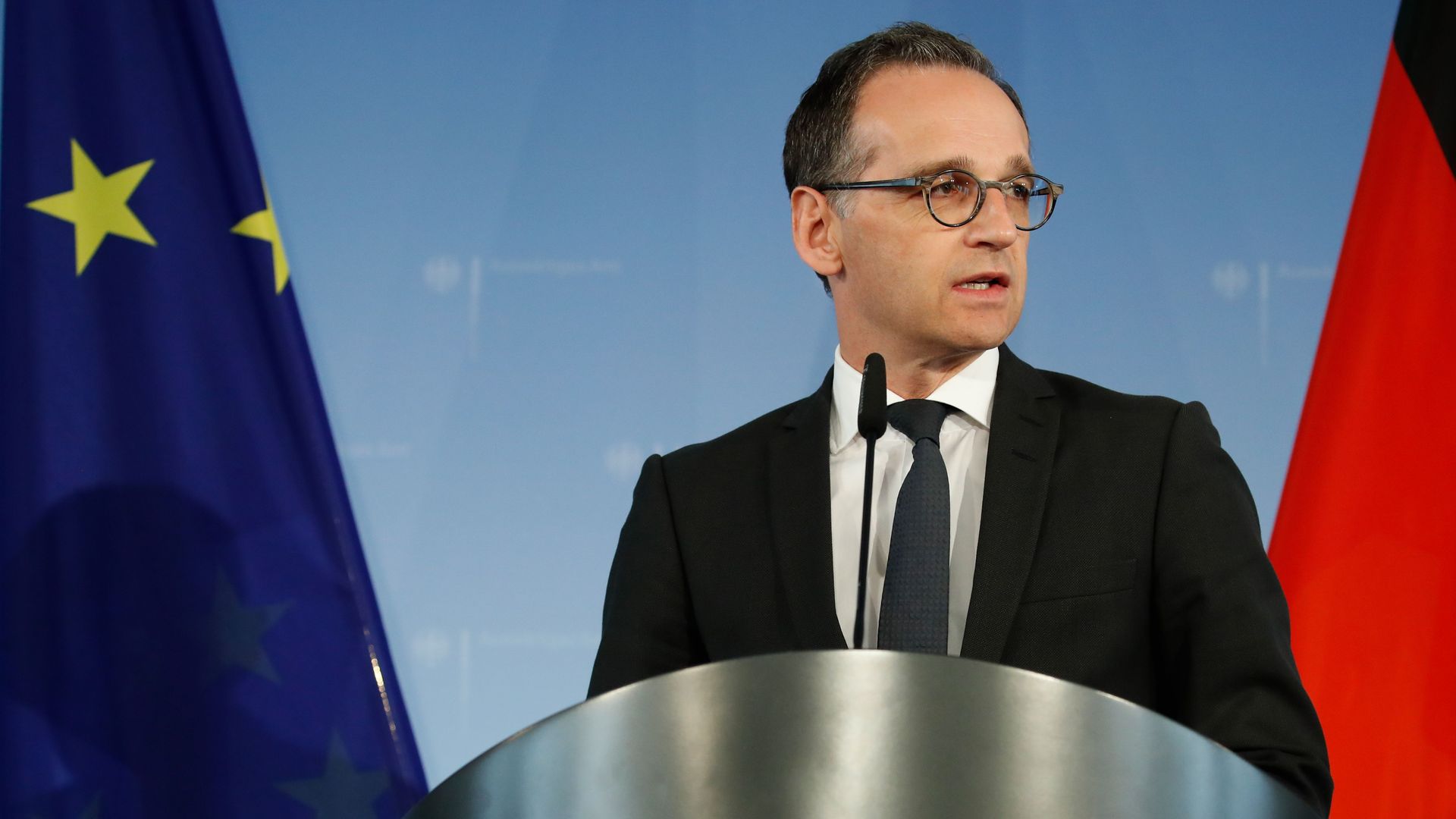 Secretary of State Pompeo and Treasury Secretary Mnuchin recently rejected a European appeal for sanctions exemptions for firms conducting business with Iran. The U.S. denial is a response to a June letter from European finance and foreign ministers underscoring their intent to continue sanctions relief per the nuclear deal. The EU is also trying to enhance its blocking statute, which would attempt to deter companies from complying with U.S. sanctions.
The big picture: The Trump administration is investing heavily in financial tools to compel Iran to change its behavior in the region and to negotiate a new nuclear deal consistent with U.S. parameters. Meanwhile, European political leaders are continuing their search for a sanctions-proof financial channel to keep Iran in the current agreement.
Although the Treasury Department has called the 180 days following the U.S. withdrawal from the Iran deal a "wind-down period," Washington is using that time to grow designations, revoke licenses and apply other forms of pressure on Iran. This concurrent "ramp-up" appears aimed at accomplishing four things:
What's next: Two major sanctions-implementation deadlines loom. On August 6, the U.S. will implement automotive and precious-metals sanctions on Iran, and on November 4, the U.S. will restore its energy, shipping and other financial sanctions, culminating in a full restoration of pre-deal penalties. It remains unclear, however, how the U.S. will square these measures with statements about selectively considering waivers for states that wish to continue purchasing Iranian oil.
The bottom line: For Europe, a restoration of U.S. sanctions followed by a resumption of Iranian nuclear activity would signal diplomatic defeat on two fronts. But the Trump administration continues to take a tough line — both in private and public — in order to achieve its desired results.
Behnam Ben Taleblu is a research fellow at the Foundation for Defense of Democracies.
Go deeper