Trump speaks after Putin meeting: "I accept" U.S. intel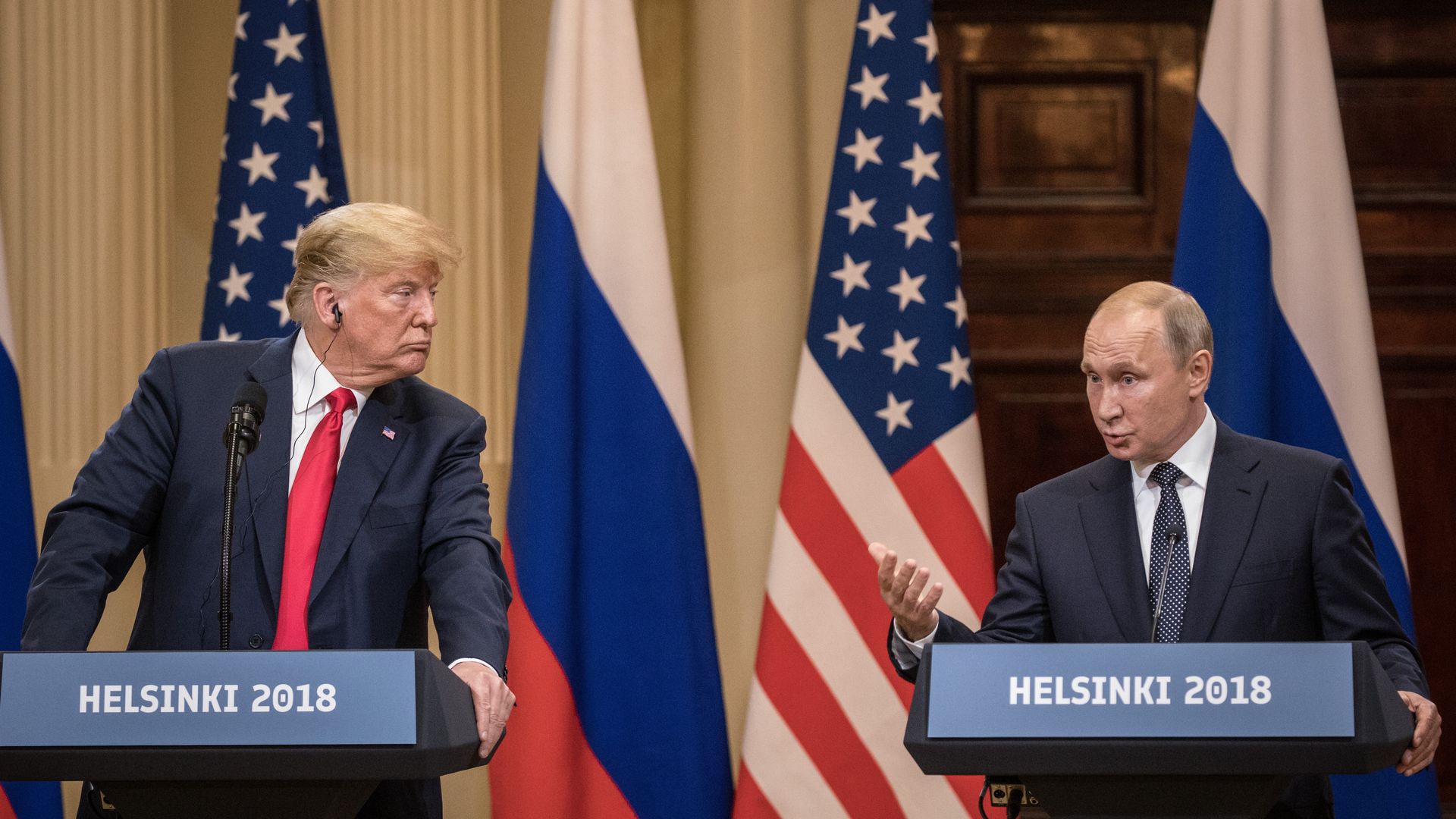 President Donald Trump said Tuesday that he accepts the conclusions reached by the U.S. intelligence community that Russia meddled in the 2016 election, but that there "could be other people also."
Why it matters: Trump's remarks come after he faced sharp criticism, including from his friends and allies, for his performance during a press conference with Russian president Vladimir Putin in Helsinki on Monday.
What he said:
"I accept our intelligence community's conclusion that Russia's meddling in the 2016 election took place. Could be other people also. A lot of people out there."
"In a key sentence in my remarks, I said the word would instead of wouldn't. The sentence should have been...'I don't see any reason why it WOULDN'T be Russia.' Sort of a double negative. So you can put that in, and I think that probably clarifies things."
Go deeper