Trump's ag secretary: Farmers getting hit hardest by trade war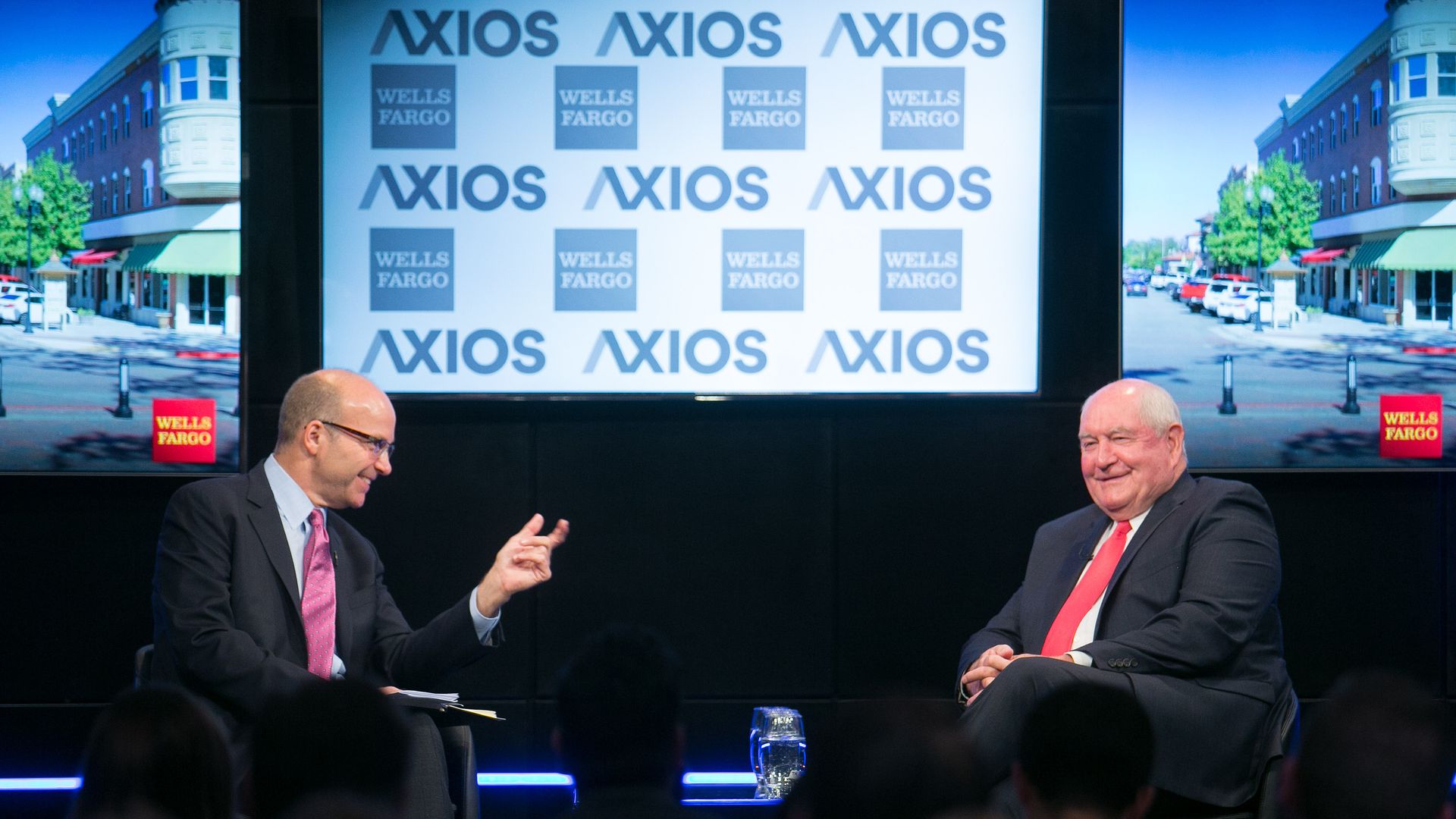 Speaking with Mike Allen at an Axios event in Washington, Secretary of Agriculture Sonny Perdue said that foresters, farmers and ranchers are bearing the brunt of the trade dispute, and that he hopes to have a mitigation plan before major harvests begin after Labor Day.
"Farmers love their lifestyle, but they're businesspeople. They have to make a profit. They're some of the best patriots in America, but they can't pay the bills with patriotism."
— Agriculture Secretary Sonny Perdue
Why it matters: Perdue placed the blame for the "trade disruptions we're experiencing" on China and its non-tariff barriers, and claimed that while President Trump's tariffs may be making his job more challenging in the short-term, he expects it to pay off in the long-term and for all trade issues to be resolved in the next six months.
Go deeper