NBA speeds up stats to capitalize on legal sports betting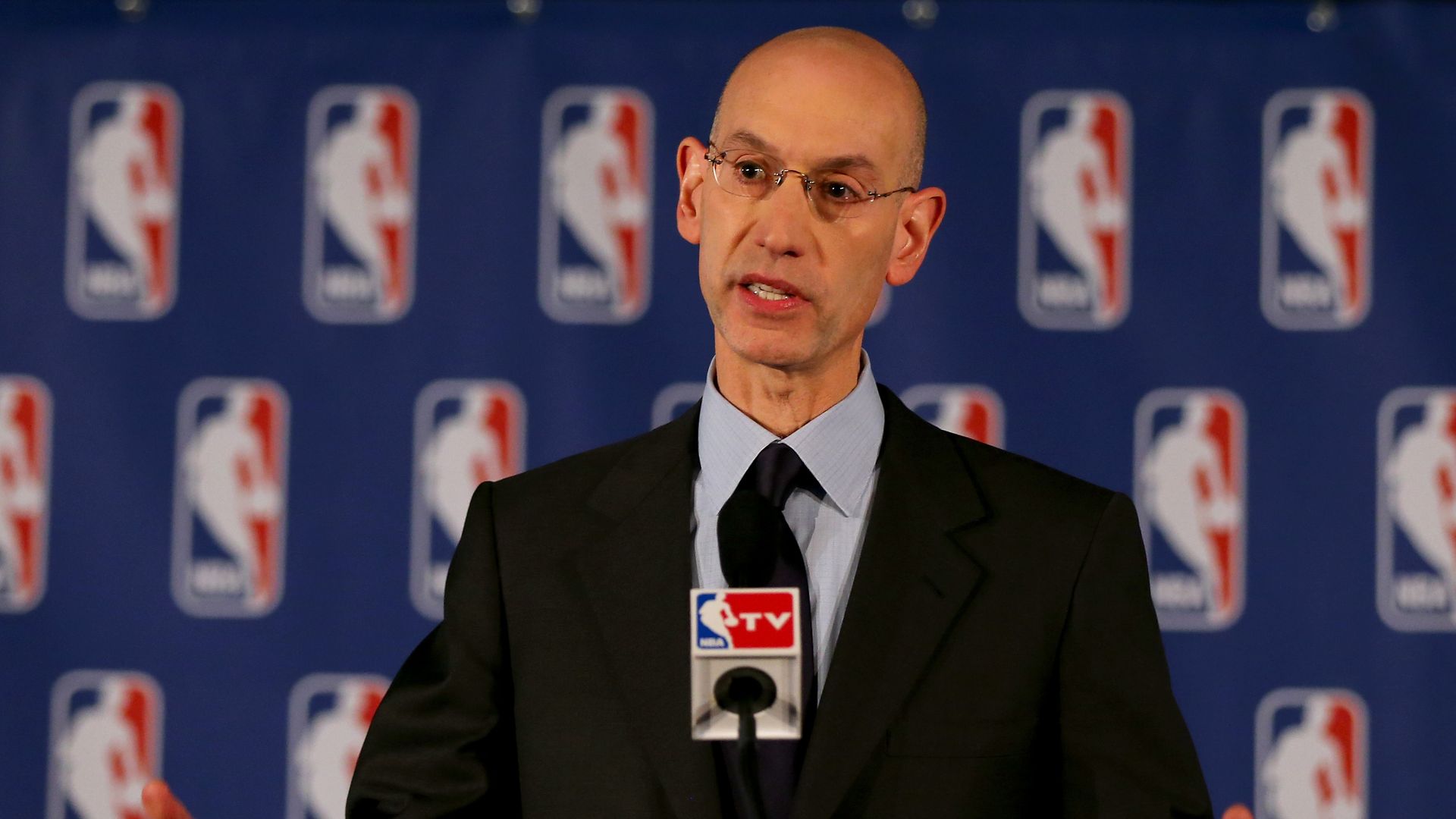 Prepping for expanded sports betting, the NBA has upgraded its stat systems to get data out so fast that it beats the typical lag of 7 to 15 seconds for TV or streaming services to show what happened, AP's Tim Reynolds reports.
Why it matters: "It's a major issue to work through, especially if in-game betting — people betting on various aspects of games after they've already started — catches on in the United States the same way that it has in the United Kingdom," writes Reynolds.
"NBA stat crews all generally work the same way: a primary caller uses a code to describe a play as it happens, a primary inputter uses a touch-screen tablet to punch in what he or she hears the caller say into the headsets that the crew share, a secondary inputter cleans up any mistakes, and a secondary caller is in contact with league offices in Secaucus, New Jersey, and reviews any plays that need additional study."
The NBA is asking casinos for a 1 percent "integrity fee" on wagers to offset security costs and compensate for the data.
But the casinos are balking at legislative mandates insisting upon the use of league data.
Go deeper