Trump's Helsinki humiliation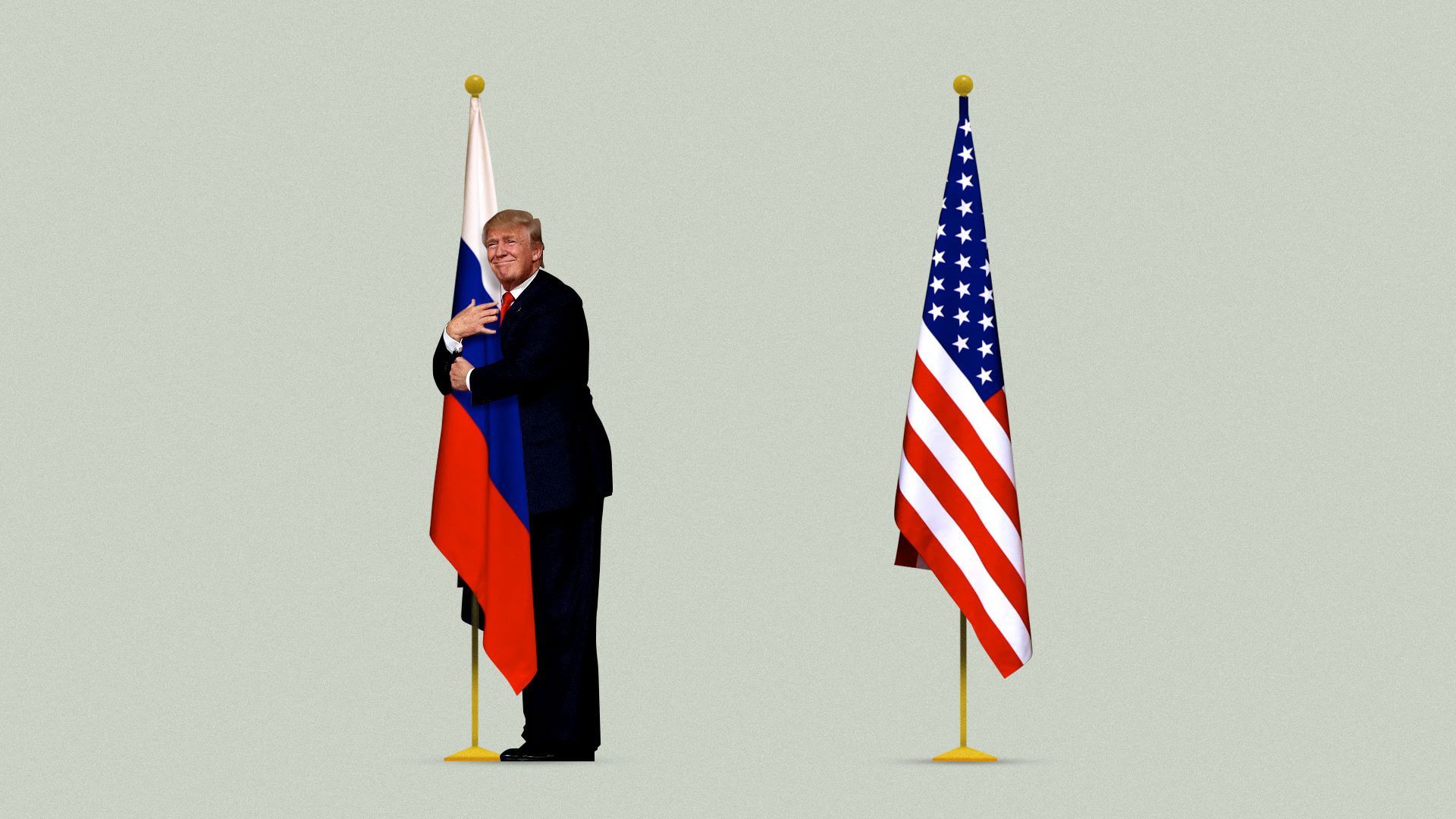 President Trump's press conference with Vladimir Putin was a disaster. And that was the assessment of many of his GOP allies. 
Why it matters: Trump had a chance to assert himself — and stand up for his countrymen — against foreign interference in our elections. He passed, and stood by as Putin boasted he preferred Trump over Hillary Clinton.
"Yes I did [prefer Trump]. Because he talked about bringing the US-Russia relationship back to normal."
— Putin to reporters Monday
Play the tape... Over the course of the press conference, Trump:
Sided with Russia over his own law enforcement.
Turned a question on Russian election interference into a rambling dialogue on Hillary Clinton's email server and his electoral college votes.
And stood by, nodding, while Putin repeatedly lied about election interference.
Inside the room: I was sitting maybe 20 feet from Putin, in the second row of press gathered at the palace in Helsinki. Putin was subtly smirking throughout the conference and pumped his chest as he forcefully smacked down U.S. reporters with his lies.
What he's tweeting... Trump defended himself this afternoon: "As I said today and many times before, 'I have GREAT confidence in MY intelligence people.' However, I also recognize that in order to build a brighter future, we cannot exclusively focus on the past – as the world's two largest nuclear powers, we must get along!"
Behind the scenes:
A number of people who've discussed election meddling with Trump, including current senior administration officials, say his brain can't process that collusion and cyberattacks are two different things.
Trump seems constitutionally incapable of taking anything Mueller finds seriously.
He views the entire exercise as a "witch hunt" cooked up by Democrats and Deep State conspirators to undermine his election win.
Ego prevents him acknowledging the possibility that any external action could have interfered with his glorious victory.
The handful of White House staff we have privately communicated with since today's press conference are not proud of the man they work for. But he doesn't expect any to resign.
Be smart: Trump's behavior won't do much to dispel questions about his 2+ hour one-on-one with a leader who just publicly admitted that he preferred him to Hillary Clinton.
What they're saying:
John McCain: "[O]ne of the most disgraceful performances by an American president in memory."
House Speaker Paul Ryan: "The president must appreciate that Russia is not our ally. There is no moral equivalence between the United States and Russia..."
Senate Majority Leader Mitch McConnell: "The Russians are not our friends and I entirely agree with the assessment of our intelligence community."
House Foreign Affairs Committee chair Ed Royce: "I disagree with the president's comments. There is simply no comparing the actions of the United States and Vladimir Putin."
Rep. Will Hurd (R-Texas): "I never would have thought that the US President would become one of the ones getting played by old KGB hands."
Fox Business host Neil Cavuto: "[D]isgusting. I'm sorry it's the way I feel. It's not a right or left thing, it's just wrong."
Dan Coats, Trump's director of national intelligence: "We have been clear in our assessments of Russian meddling in the 2016 election and their ongoing, pervasive efforts to undermine our democracy..."
Flashback: Coats three days ago... "The warning lights are blinking red again."
Go deeper: More key reactions
Go deeper