Heritage Action to spend bulk of $11.5 million budget on confirming Kavanaugh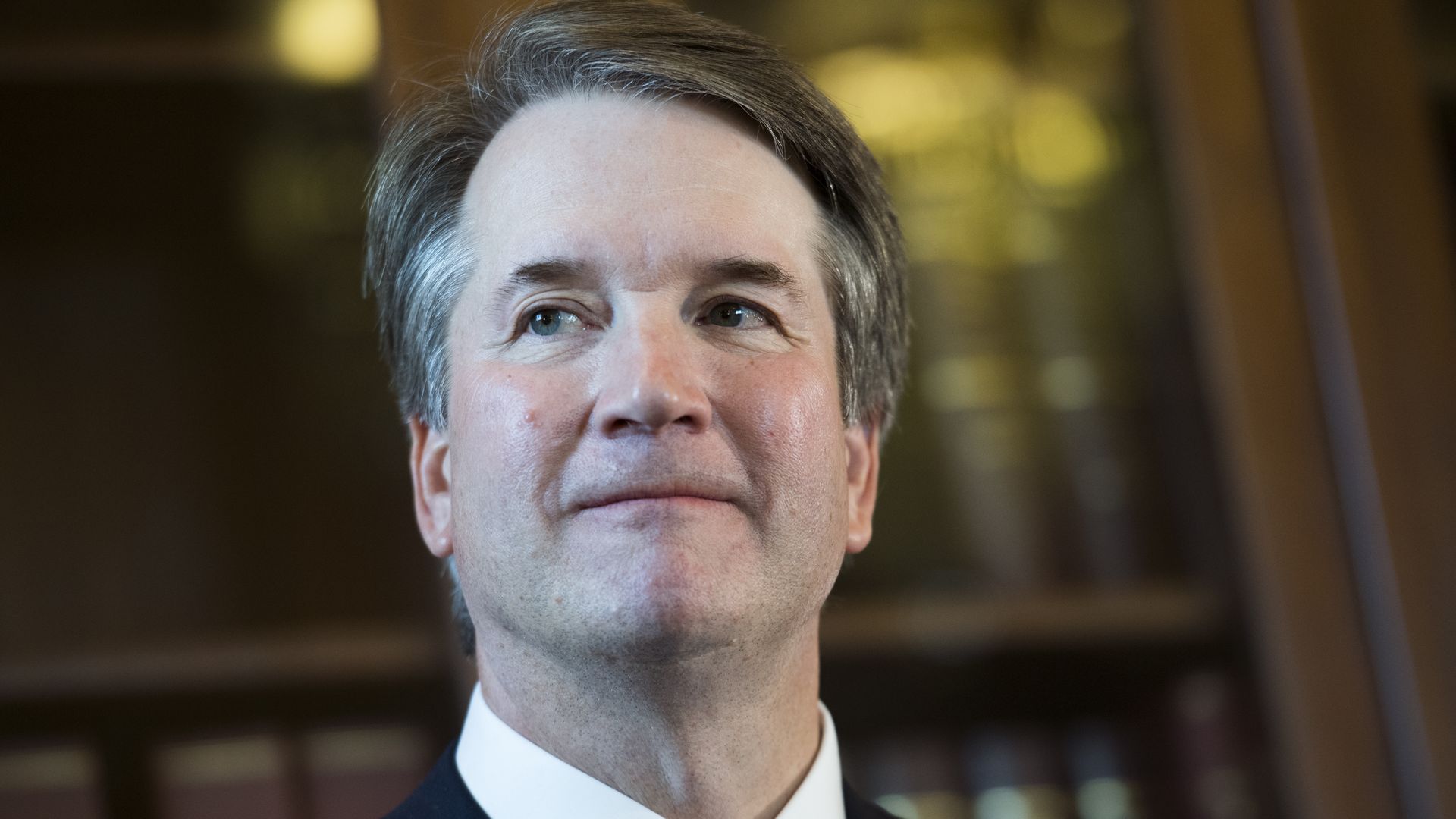 The Heritage Foundation's activist partners will spend the bulk of it's $11.5 million budget for the year on getting Judge Brett Kavanaugh confirmed to the Supreme Court, Heritage Action's executive director Tim Chapman tells Axios.
Why it matters: The conservative organization, which is widely influential among Republican voters and has worked closely with the Trump administration, is making Kavanaugh's confirmation its number one issue this year, ahead of the midterm elections. The group's plan is to target key red states to pressure senators to push Kavanaugh through to the bench as fast as possible.
The details: From now until the time that Kavanaugh is either confirmed or rejected, Heritage Action will aggressively campaign on behalf of the nominee through media hits and digital marketing spots, including on Faceboook and Twitter, as well as through regional grassroots events.
The campaign will specifically target Republcian Sens. Susan Collins (Maine) and Lisa Murkowski (Alaska), who lean more moderate, as well as Democratic Sens. Jon Tester (Mont.), Joe Donnelly (Ind.), Bob Casey (Pa.), Claire McCaskill (Mo.), Joe Manchin (W.Va.), Tim Kaine (Va.), and Bill Nelson (Fla.), who all face competitive re-election races.
Go deeper