Schumer outlines 5-step plan to stand up to Russia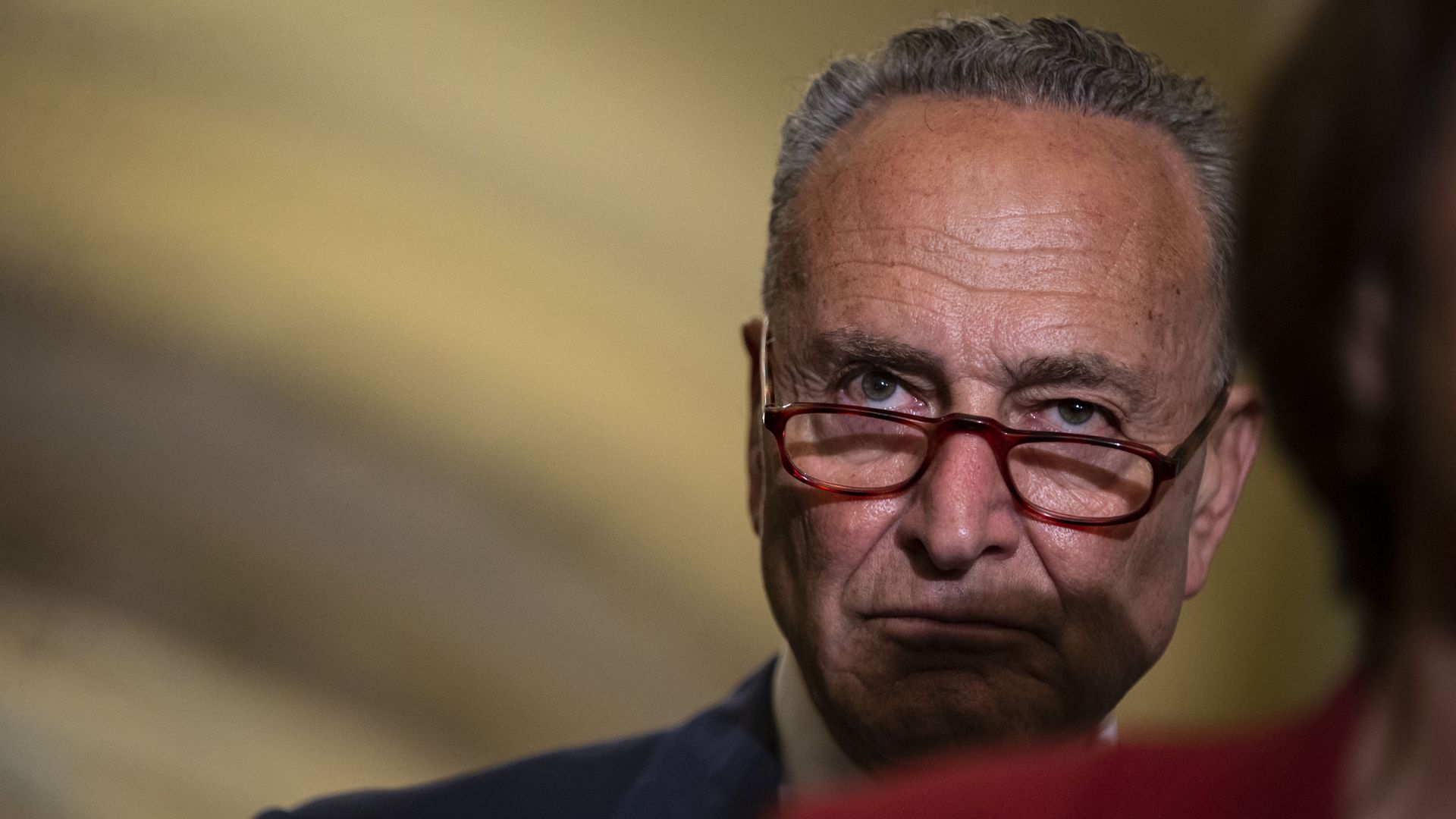 Senate Minority Leader Chuck Schumer has questioned whether Russian President Vladimir Putin holds damaging information over President Trump, and has outlined five ways the GOP-held Congress should respond to Russia's election meddling and Monday's bizarre Trump-Putin press conference.
Between the lines: Republicans are calling all of the shots when it comes to introducing legislation or subpoenaing information from the administration.
Schumer's ask of the GOP:
Increase sanctions against Russia.
Demand that the president's national security team that accompanied him to the Russia summit testify before Congress about what happened.
End all attacks on the Justice Department, the FBI and Special Counsel Robert Mueller. Schumer said it's also time for Trump to sit down for an interview with Mueller.
Demand that Trump insists the 12 Russians named in last week's indictment be sent to the U.S. to stand trial.
Push through bipartisan legislation for election security to prevent future election interference.
Go deeper:
Go deeper