Trump on running in 2020: "It seems like everybody wants me to"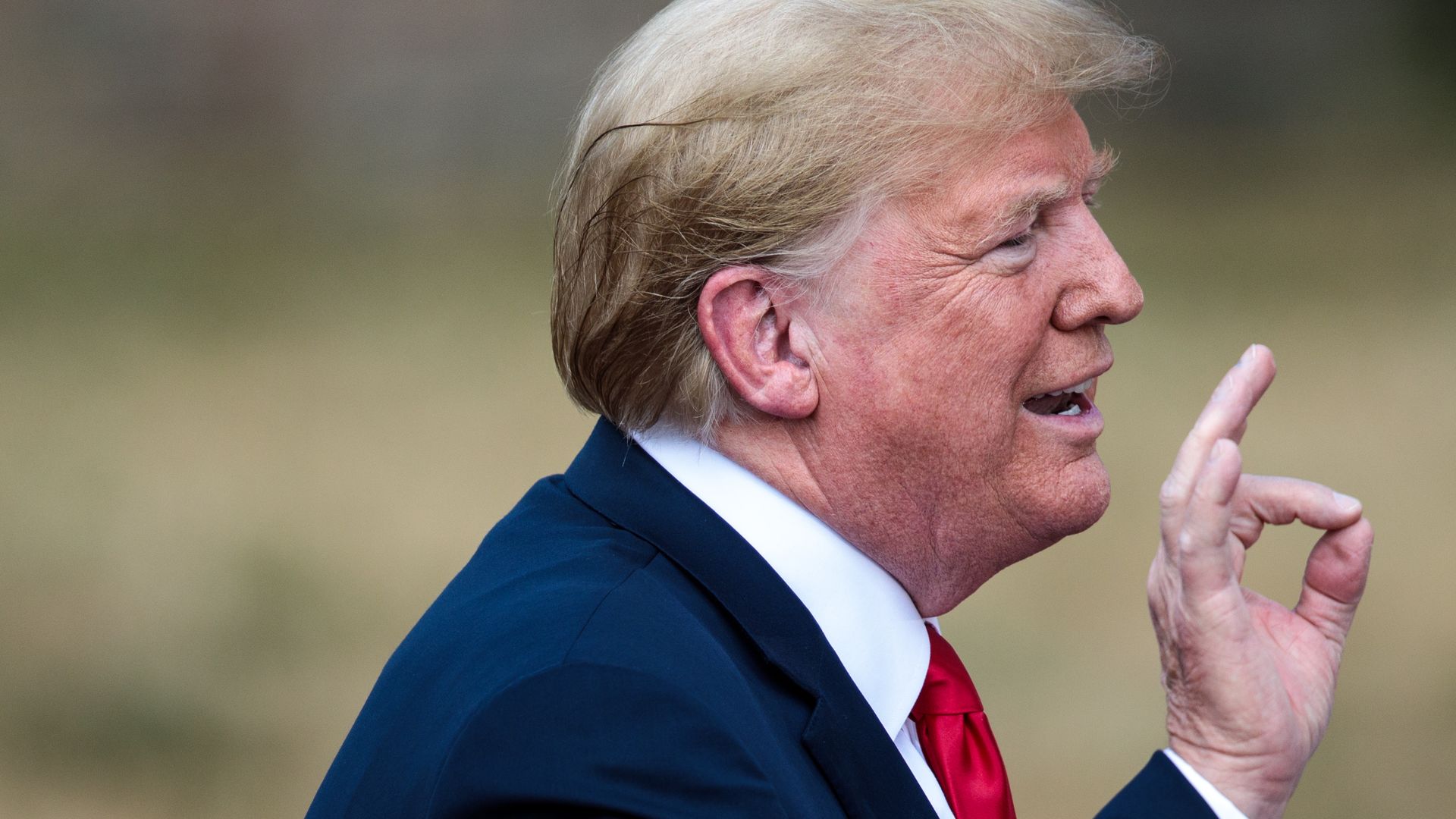 President Trump gave an on-camera interview to Piers Morgan, now of Britain's ITV and Daily Mail, aboard Air Force One in London, before taking off for Scotland. ITV airs the interview tomorrow, but the Mail has excerpts.
The big picture: "As we spoke, over 100,000 anti-Trump protestors were marching through the streets of London. 'Some of them are protesting in my favor, you know that?' [Trump] insisted. 'There are many, many protests in my favor.' Hmmm. I must have missed those," Morgan writes.
Trump, on Piers Morgan: "My Piers ... How are you man? My champion."
"The Queen is FANTASTIC! She's a fantastic woman; so much energy and smart and sharp. She was AMAZING! Such a wonderful lady and so beautiful! It was such an honor to finally meet her. To have a Queen like that is great."
On running again in 2020: "'Well you never know what happens with health and other things ... I feel good. ... I fully intend to. It seems like everybody wants me to."
Go deeper