America's wage crisis no longer looks temporary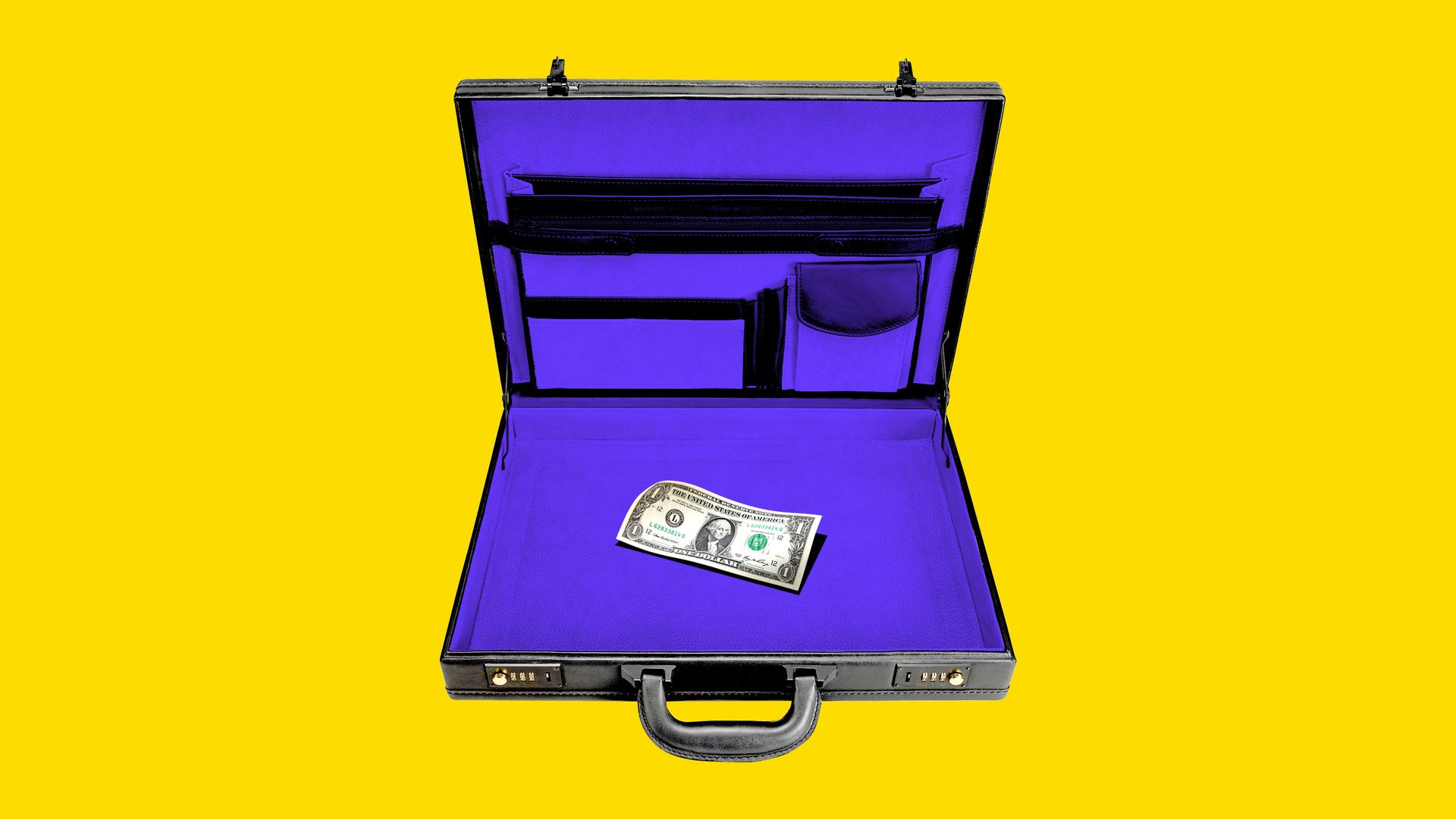 Stuck wages for most U.S. workers look like more than a blip in the booming economy, and some mainstream economists say the government may have to step in.
What's going on: Wages fell over the last year for ordinary, non-management workers when accounting for inflation, according to the Bureau of Labor Statistics, further evidence that companies are managing to avoid paying amid one of the tightest labor markets in decades.
By the numbers:
From June 2017 to June 2018, real wages fell by 0.2%.
It was the second consecutive month — in May, average hourly wages fell by 0.1%, the BLS said.
In both months, workers earned more, but that is because they worked more hours, the BLS said.
The big picture: The conundrum of stuck wages has vexed economists for more than a decade, but their underlying assumption had been that as joblessness drops — it's at 4% now — companies will be forced to push up wages to attract and retain workers. Now that that hasn't happened, the feeling is beginning to creep in that this is the new normal.
One reality is that central banks like the Federal Reserve treat wage increases not as a public good, but a source of inflation, and thus something to resist.
But a number of economists are starting to blame large companies, for example in e-commerce, warehousing and shipping.
Such companies, they say, are responsible for a large proportion of new hiring, and thus enjoy inordinate market power to hold down wages.
"It's becoming fairly clear the U.S. economy has a monopsony problem," Joe Brusuelas, chief economist at RSM, an auditing firm, tells Axios.
"It suggests that the Congress at one point will have to look at using its anti-trust powers against large firms."
Go deeper:
Go deeper