Go deeper: Hyperlocal headlines illustrate impact of Trump's trade war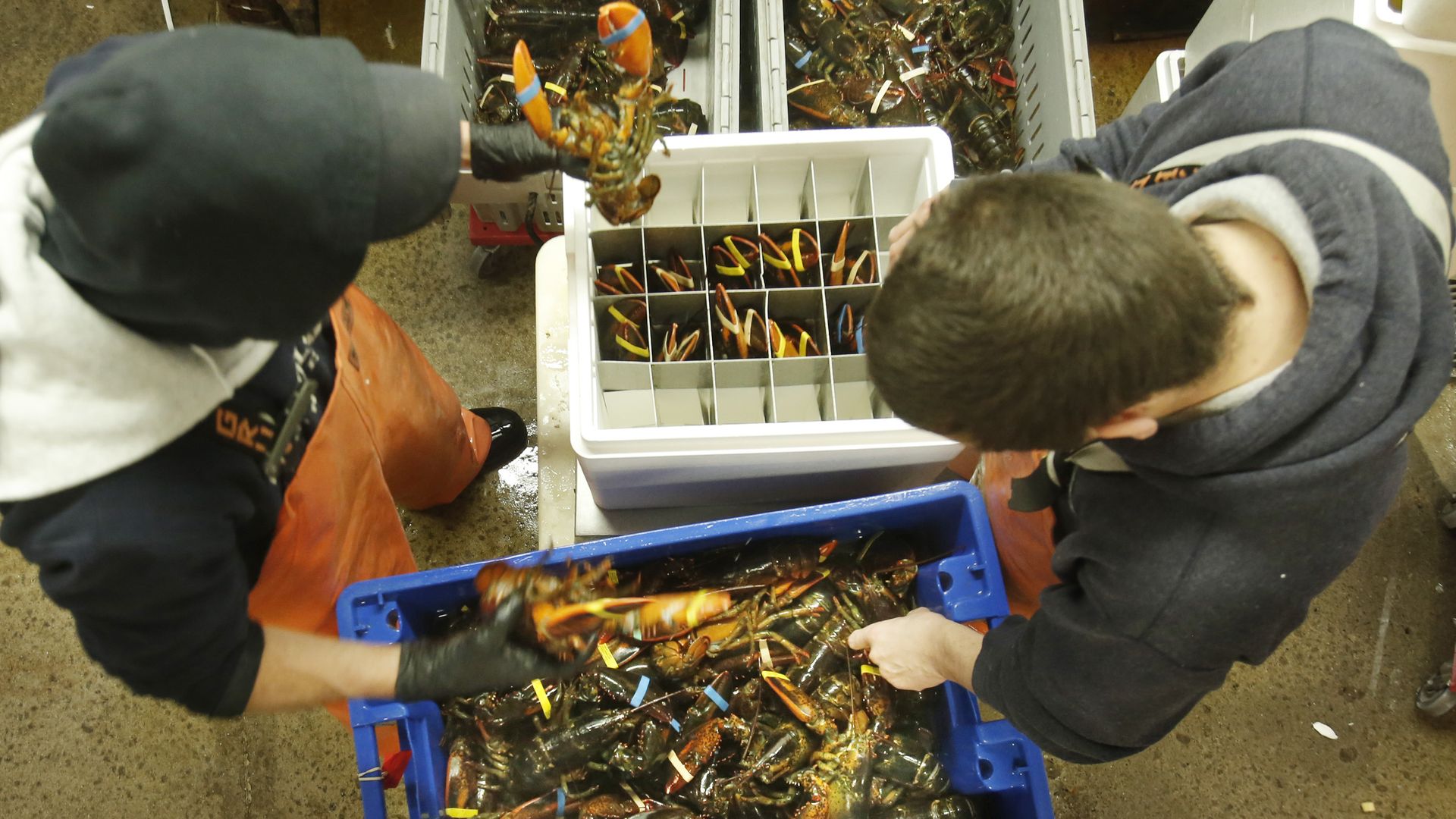 President Trump's trade wars are hitting businesses large and small in every corner of the country.
The big picture: This week, a slew of local news headlines tell stories of manufacturing plants or development projects derailed by tariffs. Together, they warn of the potential impact on the American economy of an escalating global trade fight.
The headlines:
"Utah's new prison could cost millions more than projections thanks to steel tariffs" by RaeAnn Christensen. (KUTV local TV)
The details: The $700 million project for a new state prison could increase by as much as $15 million more expensive due to costlier steel.
"Some farmers fret amid trade war, animating ND's Senate race" by John Hageman. (Bismarck Tribune)
The details: North Dakota farmers are doubly hit. They face China's retaliatory tariffs on American agricultural products and more expensive equipment due to Trump's steel tariffs. "Right now, I am the most scared I've ever been as to where the future of farming is going," Randy Richards, the Steele County president for the North Dakota Farmers Union, told the Tribune.
"In South Dakota, patience wears thin as tariffs hit home" by Dana Ferguson and Jeremy Fugleberg. (Argus Leader)
The details: South Dakota farmers fear the same as their counterparts in the North. And ranchers in the state are bracing for the impact on Chinese retaliation against American beef.
"Which Wisconsin exports are Canada's tariffs hitting the hardest?" by Scott Gordon. (WisContext)
The details: Canada is the largest destination for goods exported from Wisconsin, and Canada's retaliation to steel and aluminum tariffs are striking greeting cards, tissue paper, napkins, toilet paper, playing cards as well as farm products from Wisconsin.
"Eugene bike firms oppose tariffs on components, e-bikes" by Tom Adams. (KVAL local TV)
The details: Hanna Scholz — a local bike shop owner in Eugene, Oregon — says she'll have to raise prices for bikes "quite a bit" if the Trump administration's proposed tariffs on the Chinese raw materials her shop uses to build custom bikes go into effect.
"Tariffs Hit Maine's Lobster Industry" by Weekend Edition (NPR)
The details: "Dealers ship millions of dollars' worth of live Maine lobster to China but much of that business may be headed to Canadian lobstermen after hefty new tariffs."
Go deeper