3 lies heard 'round the world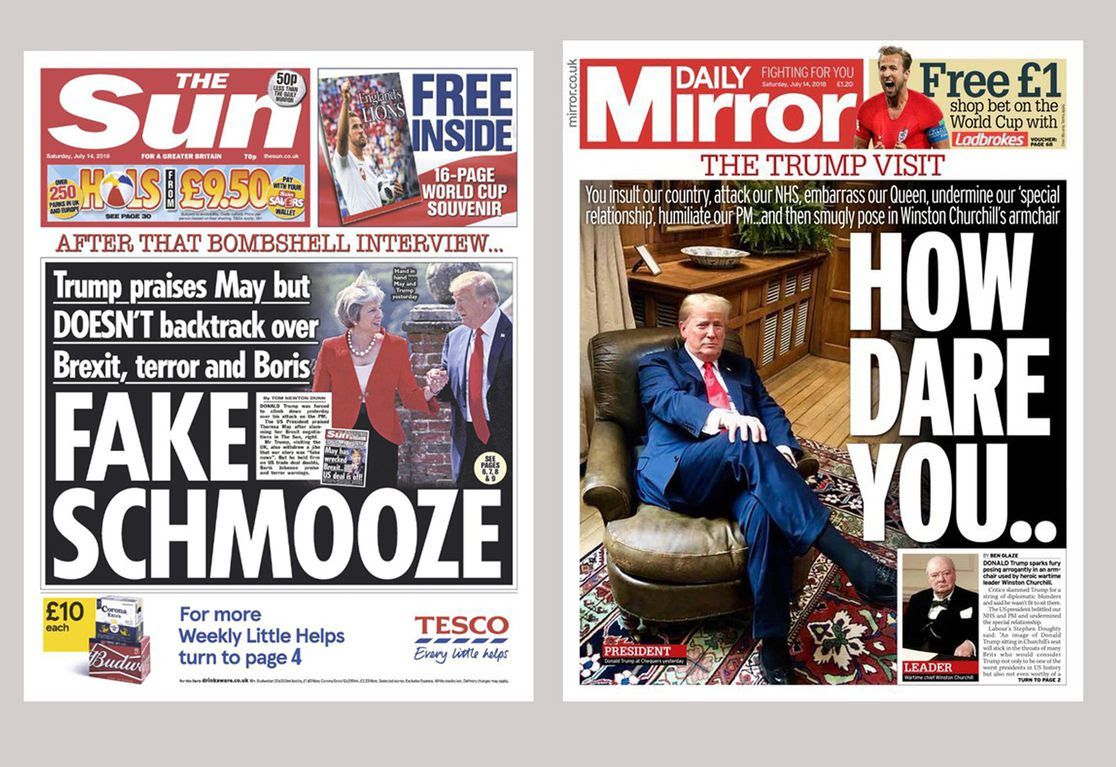 1. President Trump claims NATO members bent to his will, promising defense spending "going up very substantially." French President Emmanel Macron and the official communique say otherwise.
2. Trump claims: "I didn't criticize the Prime Minister." The tapesays otherwise. Trump claims he wants to release a White House tape to prove it: "Get it from Sarah." The White House hasn't released it.
3. Trump claims "rigged witch hunt" after being briefed on the most extensive foreign invasion into our elections since we won independence from Theresa May's fine country. 
Be smart: Most GOP voters don't care. We should — the rest of the watchful world sure does. 
P.S. The cover of tomorrow's Washington Post Outlook section is "Can truth survive this president?" by nonfiction book critic Carlos Lozada,keying off five new books on the state of truth under Trump:
"The disregard for honesty in the Trump era ... is eliciting new research and polemics from philosophers, literary critics, political analysts and social scientists. (In the publishing world circa summer 2018, the death-of-truth brigade is rivaled only by the death-of-democracy crew.)
Go deeper