Theresa May, Trump agree to pursue trade deal, prime minister says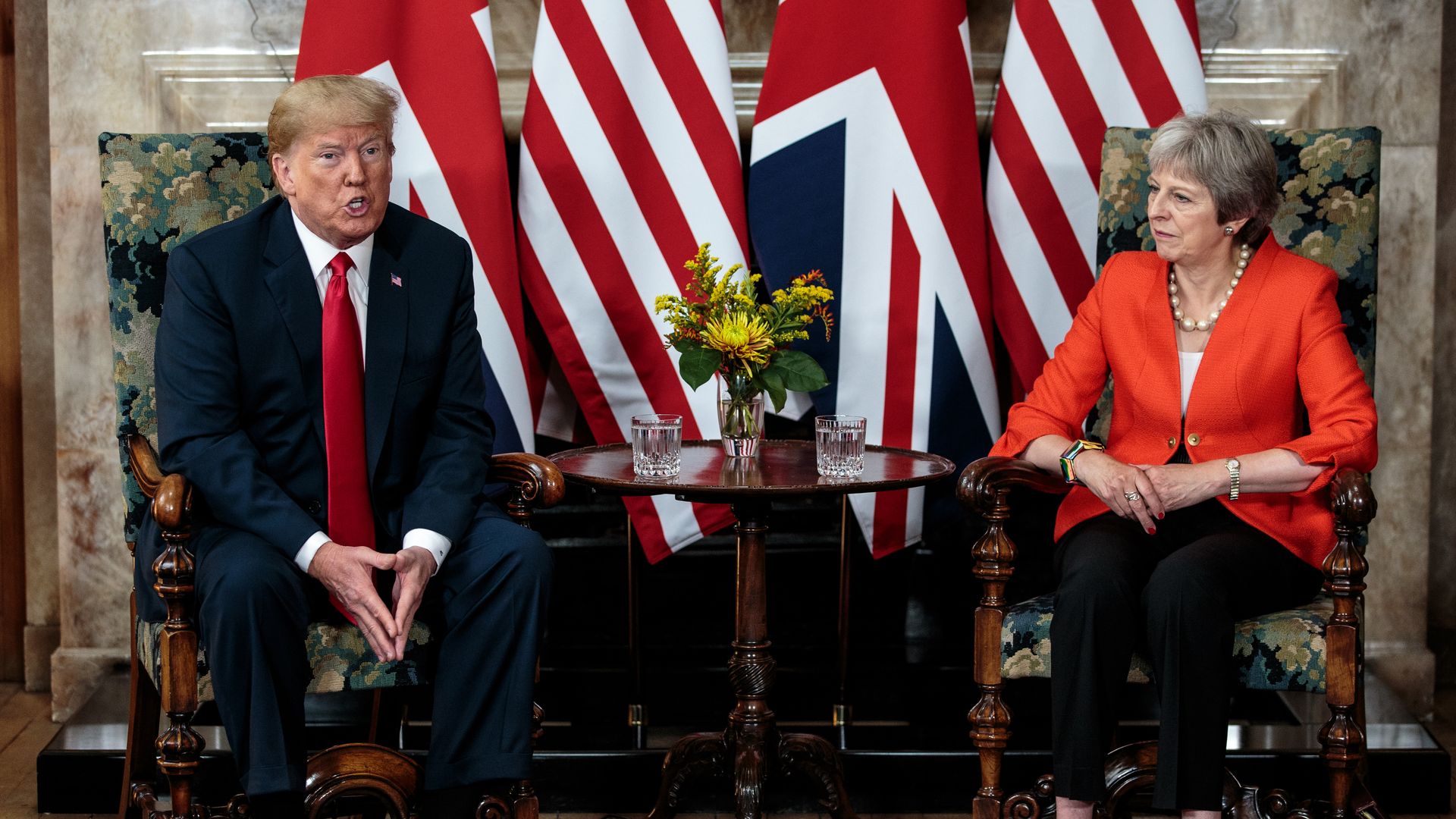 Prime Minister Theresa May, speaking during a joint press conference with President Donald Trump, said Friday that the United Kingdom and the United States will pursue an "ambitious" free trade deal following the U.K.'s exit from the European Union.
Why it matters: The announcement followed bilateral talks at May's country house in Chequers, where tensions were expected to run high after Trump told British tabloid The Sun that a trade deal would be off the table if the U.K. initiates a soft Brexit plan and keeps close ties to the EU.
"Perhaps the UK has left the EU. I don't know what they're going to do, but whatever you do is okay with me. Just make sure we can trade together. That's all that matters."
— President Trump to Theresa May
Go deeper