The big picture: Mueller looms over Trump's Eurotrip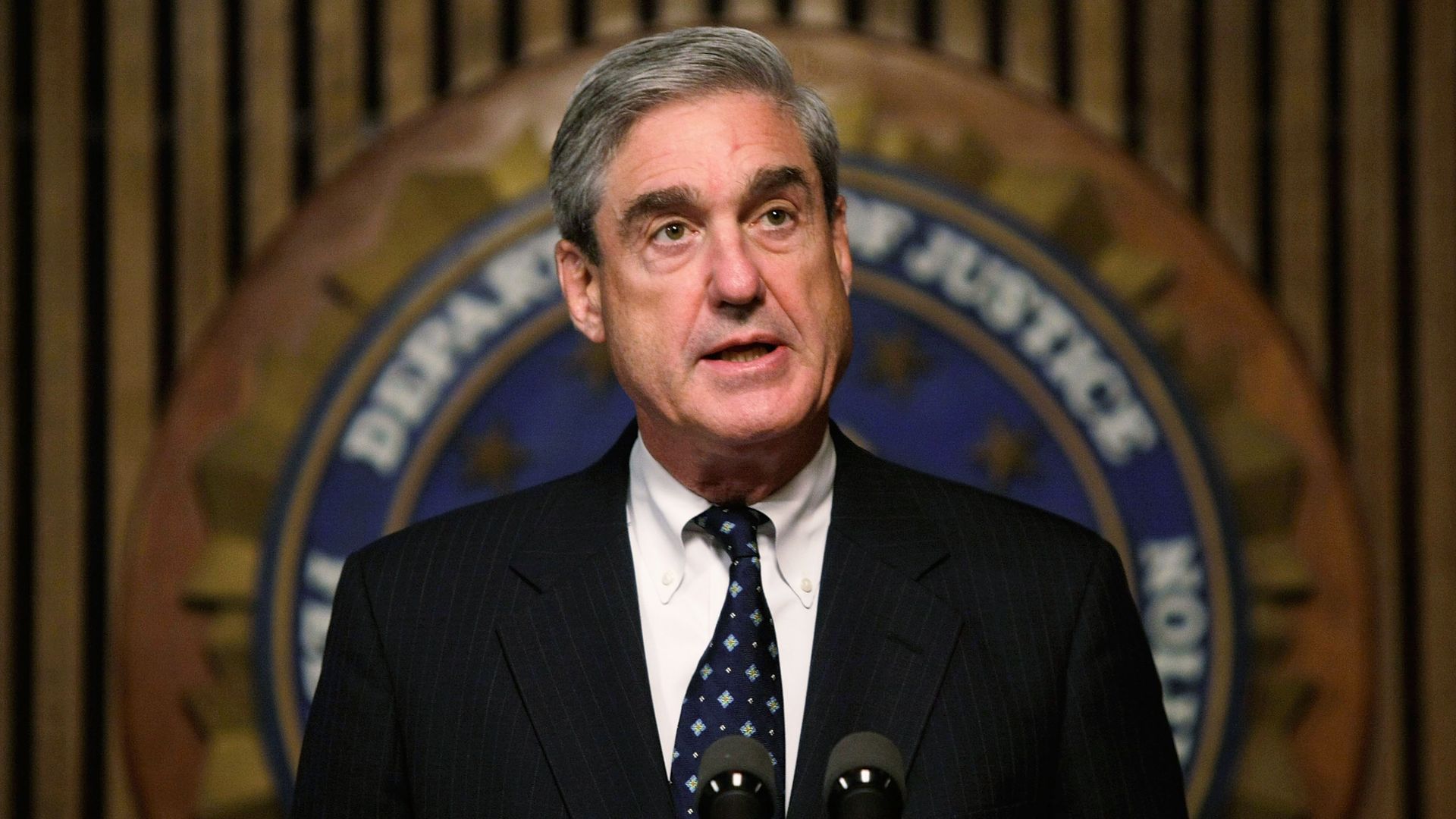 President Trump's royal welcome was overshadowed today by his own Justice Department, as the Mueller investigation charged 12 Russians with hacking Democrats during the 2016 elections — and this comes just three days before Trump's meeting with Vladimir Putin.
The big picture: The Mueller investigation's charges today directly tie the Russian government to 2016 election hacking, charging 12 Russian intelligence officers with hacking U.S. Democratic candidates and organizations. The charges also include conspiracy and money laundering.
Matt Miller, MSNBC analyst and former Obama Justice Department official, tells me: "This is the biggest shoe to drop yet."
Timing: Just hours before the indictments came down, Trump blasted the Mueller investigation while overseas:
"I think that we're being hurt very badly by the, I would call it the witch hunt; I would call it the rigged witch hunt... I think that really hurts our country and it really hurts our relationship with Russia."
What they're saying:
Senate Democratic Leader Chuck Schumer: "President Trump should cancel his meeting with Vladimir Putin until Russia takes demonstrable and transparent steps to prove that they won't interfere in future elections."
Top Senate Intel Democrat Mark Warner called on Trump to "cease and desist" from calling the Mueller investigation a "witch hunt."
John Podesta, Hillary Clinton's former campaign chairman who had his email hacked, said he is "pleased that there's enough criminal evidence to bring an indictment."
White House Spokesperson Lindsay Walters: "Today's charges include no allegations of knowing involvement by anyone on the campaign and no allegations that the alleged hacking affected the election result. This is consistent with what we have been saying all along."
The White House has no plans to cancel the Putin meeting, Sarah Sanders said. "It's on."
Be smart: These indictments are unlikely to ever put Russians in U.S. prisons, but they will up the political pressure and could mean frozen assets for those with money overseas.
Go deeper:
Go deeper