Trump vs. the tape on his explosive Theresa May comments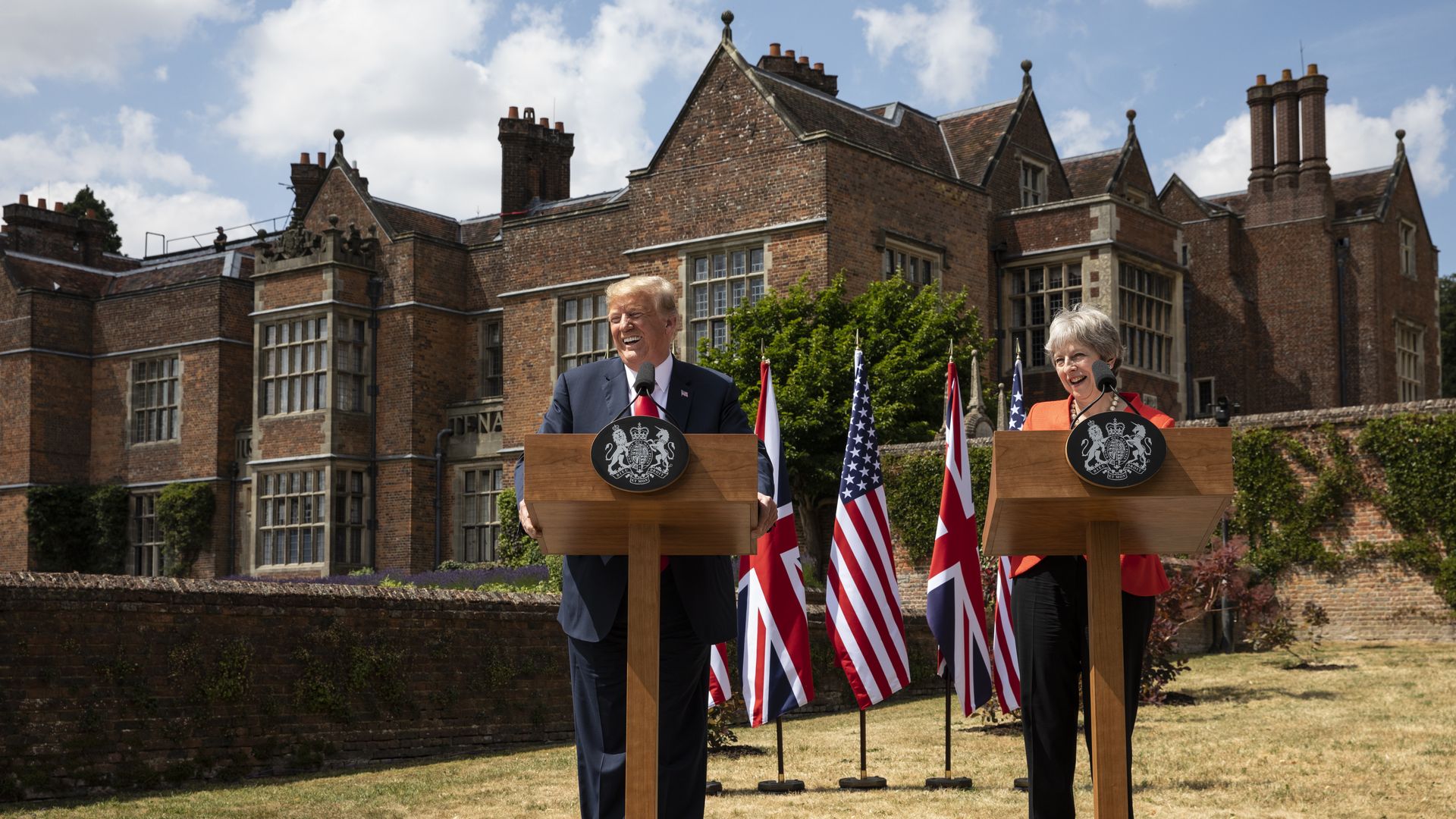 Speaking at a joint press conference Friday, President Trump insisted that he did not criticize British Prime Minister Theresa May in his interview with The Sun and accused the British tabloid of being "fake news," despite the interview being on tape.
""I didn't criticize the prime minister. I have a lot of respect for the prime minister and unfortunately there was a story that was done which was generally fine, but it didn't put in what I said about the prime minister... And I said tremendous things... they didn't put it in the headline, I wish they put that in the headline. And she's a total professional, because when I saw her this morning, I said, 'I want to apologize, because I said such good things about you.' She said, 'Don't worry, it's only the press.'"
— President Trump
Between the lines... The bullet points the Sun published from their interview:
"Accused EU leaders of destroying its culture and identity by allowing in millions of migrants"
"Tore into London Mayor Sadiq Khan for not standing up to terrorists"
"Blamed Khan for spiralling crime in the capital"
"Insisted former Foreign Secretary Boris Johnson would make "a great Prime Minister".
"Denied once branding Theresa May a 'bossy schoolteacher'"
"Maintained he would keep ties with Russian tyrant Vladimir Putin despite the Salisbury Novichok poisonings"
"Demanded Britain and other Nato countries spend more on defence"
"Spoke of his sadness at feeling unwelcome in the capital by anti-Trump protesters"
"Claimed millions of Brits backed his policies"
"Told of his pride at taking wife Melania to meet the Queen"
Go deeper