Updated Jul 14, 2018 -

World
Why it matters: China is at the center of Kenya's debt crisis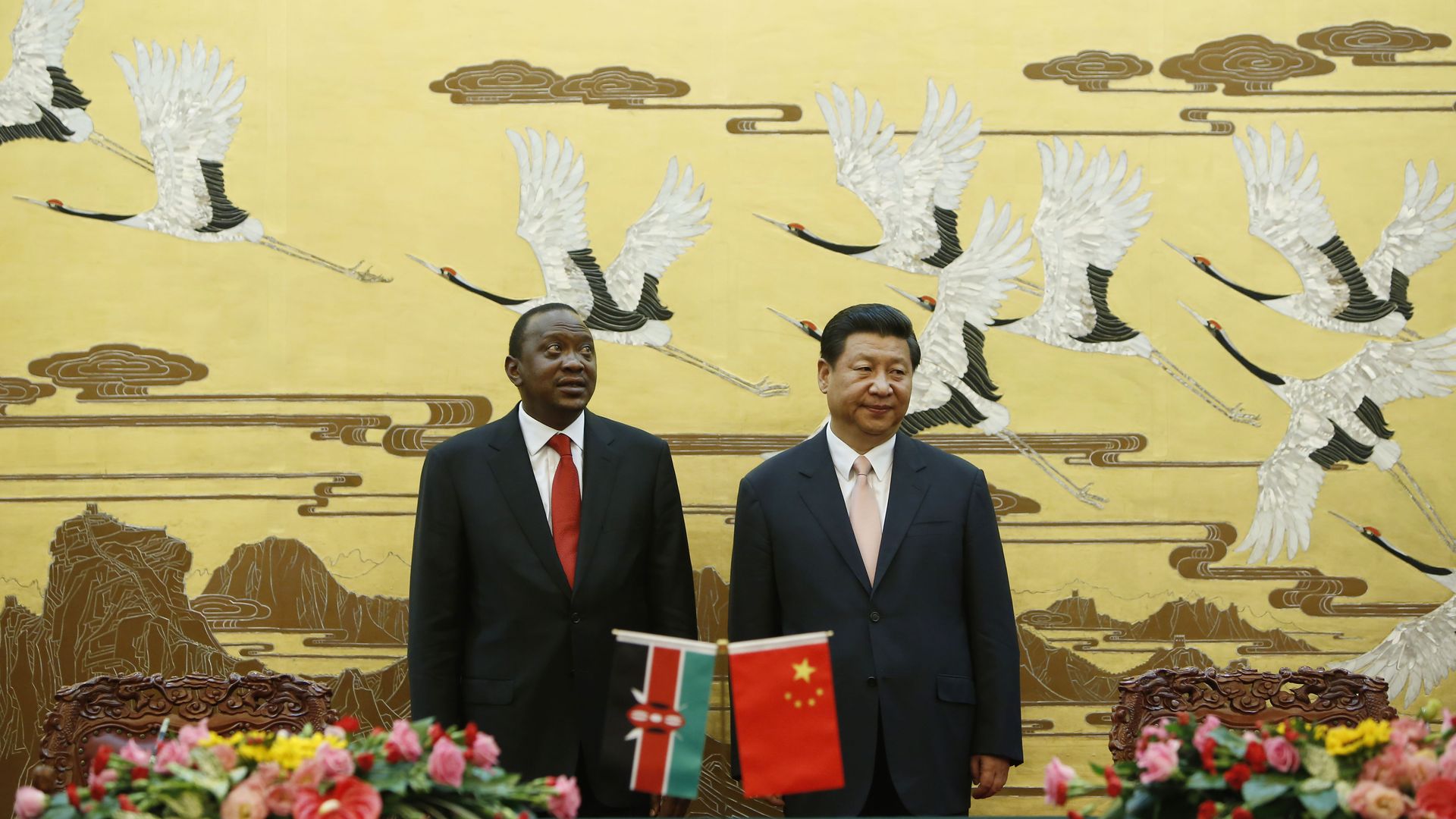 China now owns more than 72% of Kenya's foreign debt, Quartz's Abdi Latif Dahir reports.
Why it matters: Kenya is one example of China's larger strategy to win influence across the world. Beijing accrues massive amounts of a smaller, poorer country's external debt by offering funding for infrastructure projects, then leverages that debt for influence in trade, domestic politics and beyond.
By the numbers:
Kenya owes China $5.3 billion, or about $11o for every Kenyan.
That's 10 times more than what China was owed in 2013.
China commands 8x more debt than Kenya's second largest lender, France.
The backdrop: The Kenyan government is defending the heavy borrowing from China and other countries as necessary to support key infrastructure projects, Dahir writes, but the public is skeptical and thinks the government is being naive about the strings attached to Chinese money, according to Quartz Africa editor Yinka Adegoke.
"All this happens as Kenya is roiled by a spate of corruption scandals involving government officials who allegedly siphoned tens of millions of dollars from state coffers using fake tenders and suppliers," per Dahir.
Go deeper: China's debt-trap diplomacy is spreading across Africa
Go deeper