At least 128 killed in bombings at political rallies in Pakistan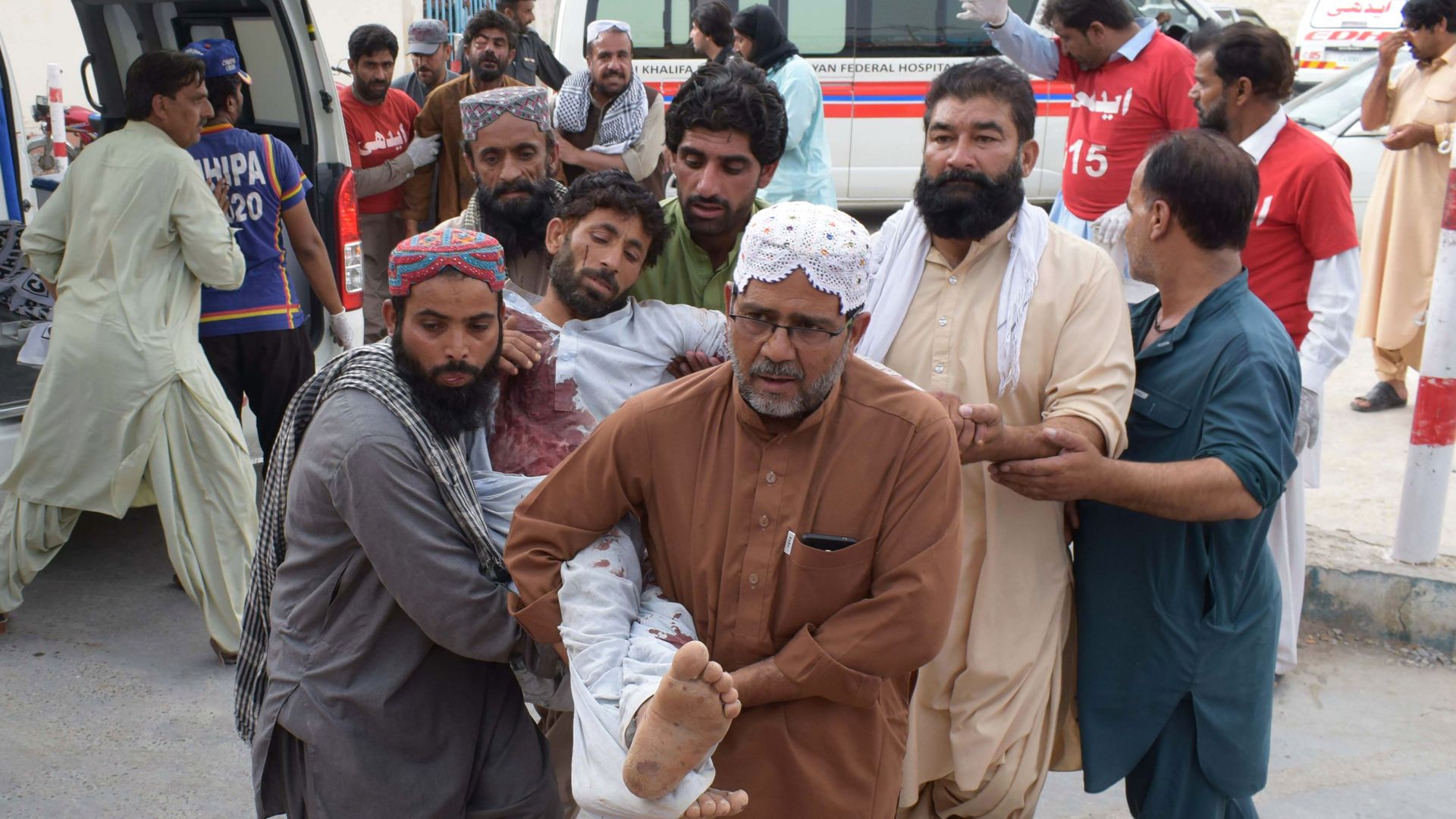 Explosions at two separate election rallies in Pakistan have killed at least 128 people, including a local political candidate, reports the AP.
Why it matters: A string of attacks has Pakistanis worried that pre-election violence could spike to 2013 levels, when 158 people were killed in the six weeks running up to the general election. Citizens will go to the polls July 25 to vote for Pakistan's next prime minister and 849 seats on its national and provincial assemblies.
Go deeper: Blasphemy politics in Pakistan's unpredictable election
Go deeper