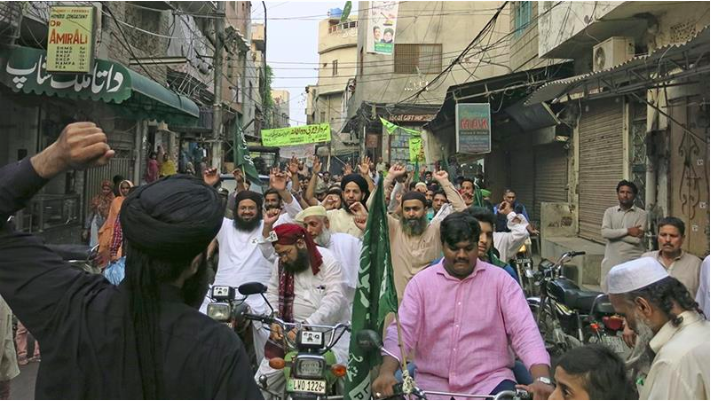 Photo: Asad Hashim/Al Jazeera
LAHORE — Pakistan's newest hardline religious party, TLP, which calls for blasphemers to be put to death and celebrates those who have murdered the alleged perpetrators, held a lively motorcycle rally last week through the streets of Lahore.
Why it matters: A year ago, this kind of a political rally, in the heart of the political base of Pakistan's ruling party, would have been unthinkable. But as Pakistan gears up for a general election in late July, the political environment is far from predictable, and new entrants have emerged onto the political scene.