Strzok says he doesn't recall writing "We'll stop" Trump text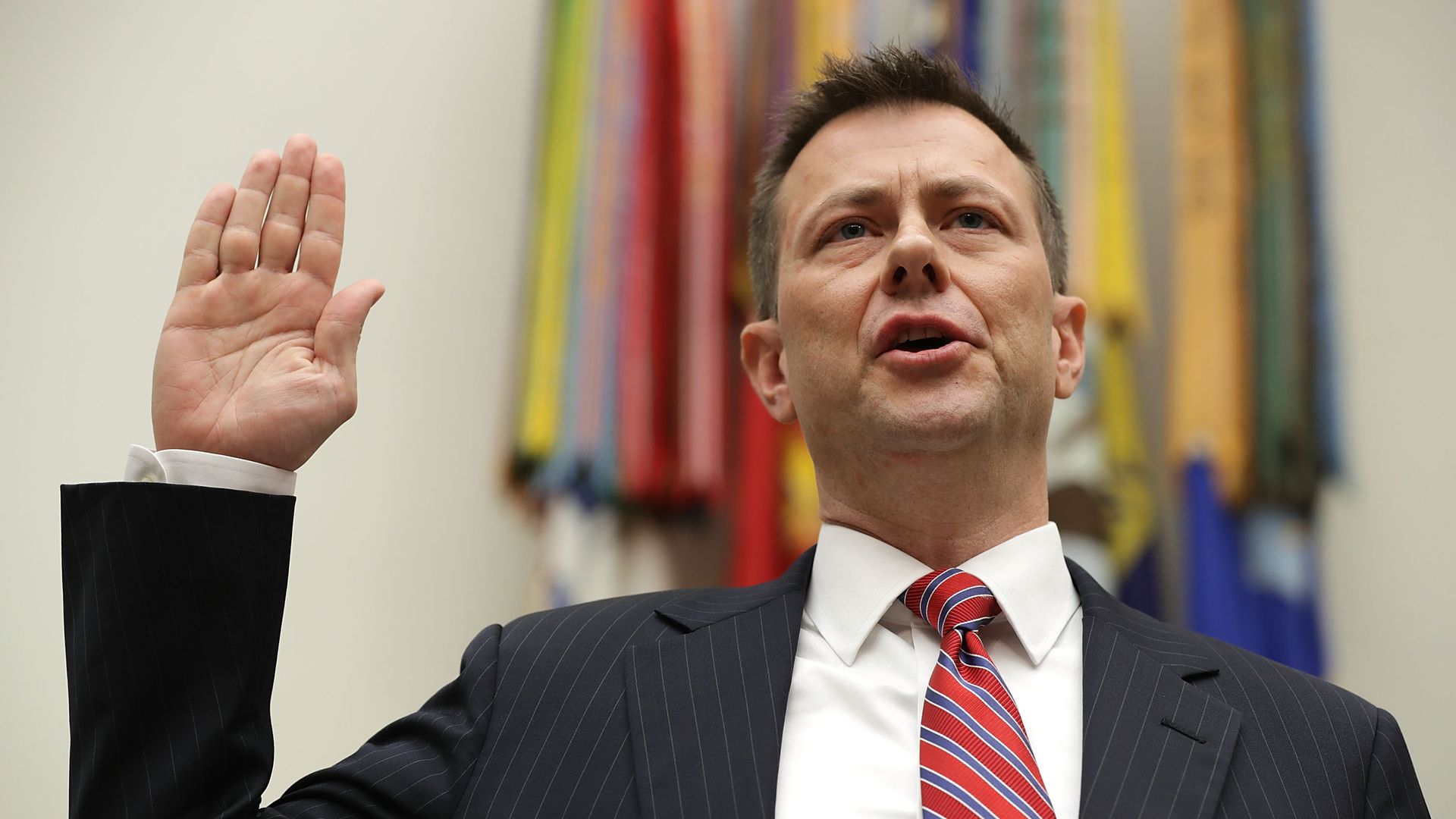 FBI agent Peter Strzok broke his silence on a series of controversial anti-Trump texts he sent before the 2016 election. Strzok told a House hearing Thursday that he does not recall writing a text that said "No. No he's not. We'll stop it," referring to Trump winning the presidency.
"I don't recall writing that text … What I can tell you is that text in no way suggested that I or the FBI would take any action to influence the candidacy of candidate Trump."
— Peter Strzok
Why it matters: Republicans have been waiting for the chance to grill Strzok about their suspicions that he was biased against Trump. The testimony quickly devolved into a yelling match, with House Judiciary Committee chairman Bob Goodlatte threatening to hold Strzok in contempt after he refused to answer Republicans' questions about the FBI's investigation of Russian election meddling, citing the fact that it is ongoing.
Go deeper