North Korea doesn't show up to DMZ talks with U.S.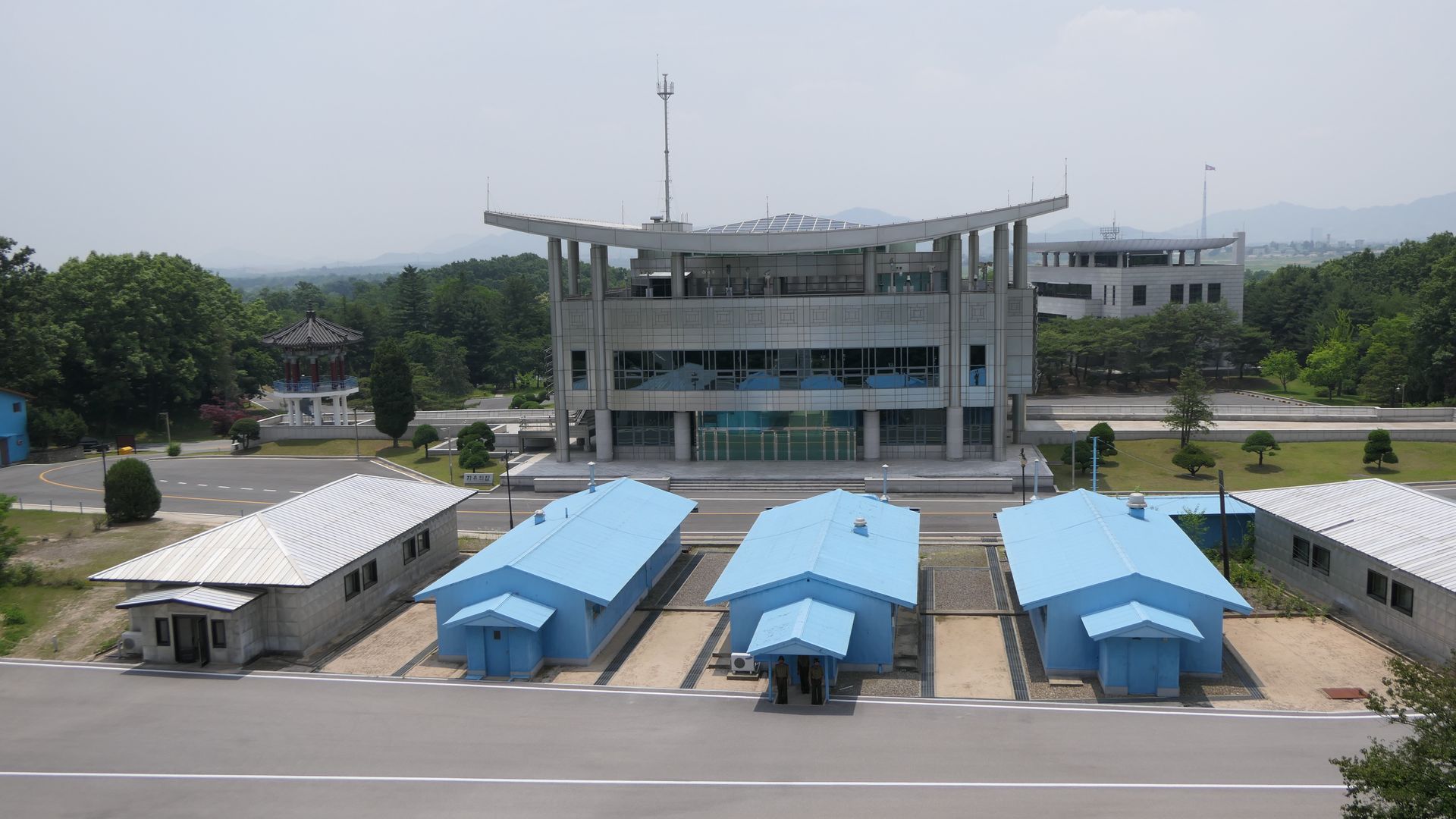 North Korean officials failed to show up for a planned meeting with their U.S. counterparts at the demilitarized zone between the Koreas on Thursday to discuss the return of the remains of Americans who died in the Korean War, Bloomberg reports, citing the South Korean news agency Yonhap.
Why it matters: It comes right after North Korea pivoted on its commitment to denuclearization and called the U.S.'s demands for complete, irreversible, verifiable denuclearization "regrettable."
Update: The State Department says North Korea has suggested rescheduling the meeting for Sunday the 15th.
Go deeper