Scoop: Netanyahu's economic adviser backs Trump's trade war with China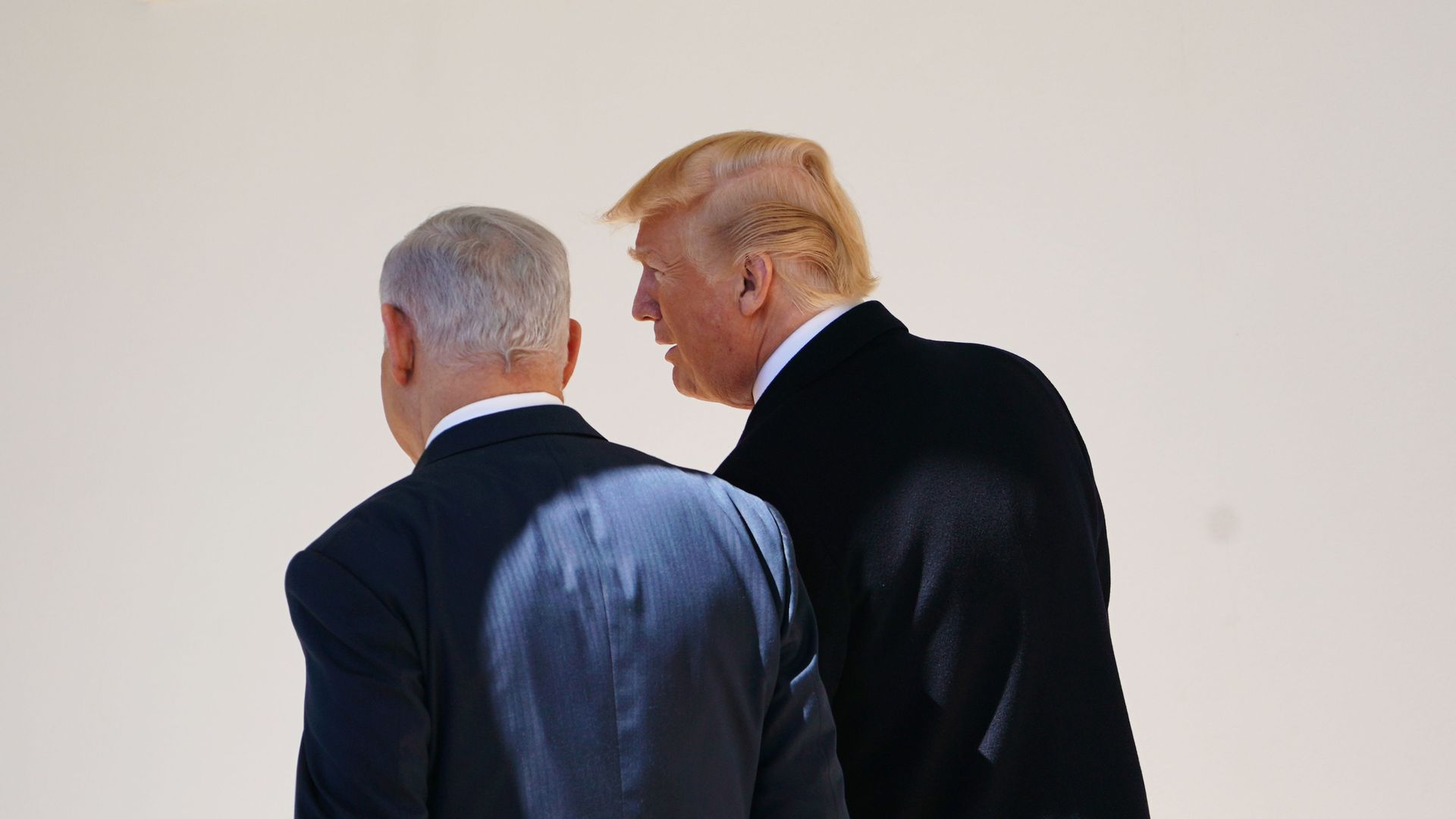 Israeli Prime Minister Benjamin Netanyahu's senior economic adviser, Avi Simhon, last Tuesday supported President Trump's trade war with Beijing during a classified hearing on China. During the hearing, in the Foreign Affairs and Security Committee of the Israeli parliament, he attacked the economists who criticized Trump's tactics, calling them "Hillary Clinton supporters."
Why it matters: Simhon is heading Israel's national economic council, which is an organ within the Prime Minister's office. His counterpart at the White House is Larry Kudlow. His comments were unusual, mainly because he is one of the main supporters in the Israeli government of boosting trade with China. Moreover, his comments in a classified hearing of a Knesset committee create the impression that this is the Israeli government position.
What Simhon said, according to four people who were in the room: "All those economists who won the Nobel Prize and voted for Hillary Clinton warned that the steps Trump is taking will be counterproductive. But China is not a poor and developing country anymore and this is why Trump wants to change the rules of the game regarding trade with China. Those are not changes you can do through dialogue and it will not happen without a confrontation — and all those economists who supported Hillary Clinton just don't get that."
Netanyahu's office told me Simhon did not express his opinion on the merits or demerits of a US-China trade war.
Go deeper