Trump claims "tremendous" progress after emergency NATO meeting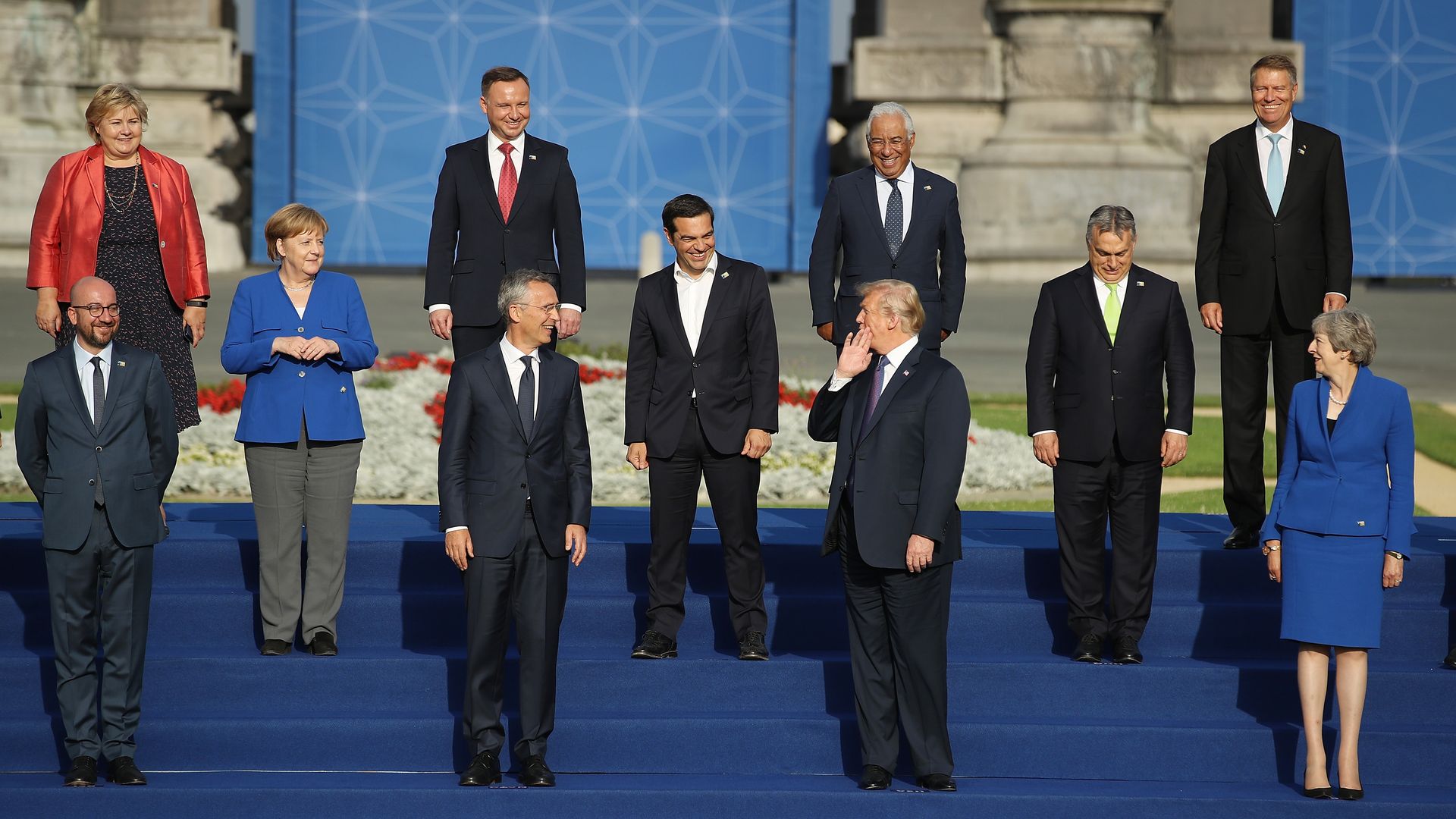 President Trump called an emergency meeting of NATO leaders at the summit in Brussels on Thursday, then held a surprise press conference and said there was a "tremendous amount of progress today."
Why it matters: At the meeting, Trump threatened to "do his own thing" if member countries do not immediately increase defense spending commitments, the Washington Post's Michael Birnbaum and Phil Rucker report, citing officials briefed on the events. Some diplomats reportedly interpreted Trump's comments as a threat to withdraw from NATO.
Details:
"Trump told NATO leaders that if they did not meet their defense spending targets of 2 percent of gross domestic product by January, the United States would go it alone, according to two officials briefed on the meeting."
"Trump scolded leaders here and singled out some specific countries, including Germany and Spain."
Speaking to reporters after the emergency meeting, Trump said, "I told people that I'd be very unhappy if they didn't up their financial commitments substantially."
"Everyone's agreed to substantially up their commitment. They're going to up it at levels that they've never thought of before," Trump said. Macron later refuted Trump and said NATO leaders did not agree to increase defense spending to more than 2% of GDP.
Trump again called himself a "very stable genius" and claimed he got NATO countries other than the U.S. to contribute an additional $33 billion to defense spending "since last year."
Go deeper: NATO strengthened at summit despite Trump's threats
Go deeper