Alexandria Ocasio-Cortez and Joe Crowley exchange jabs on Twitter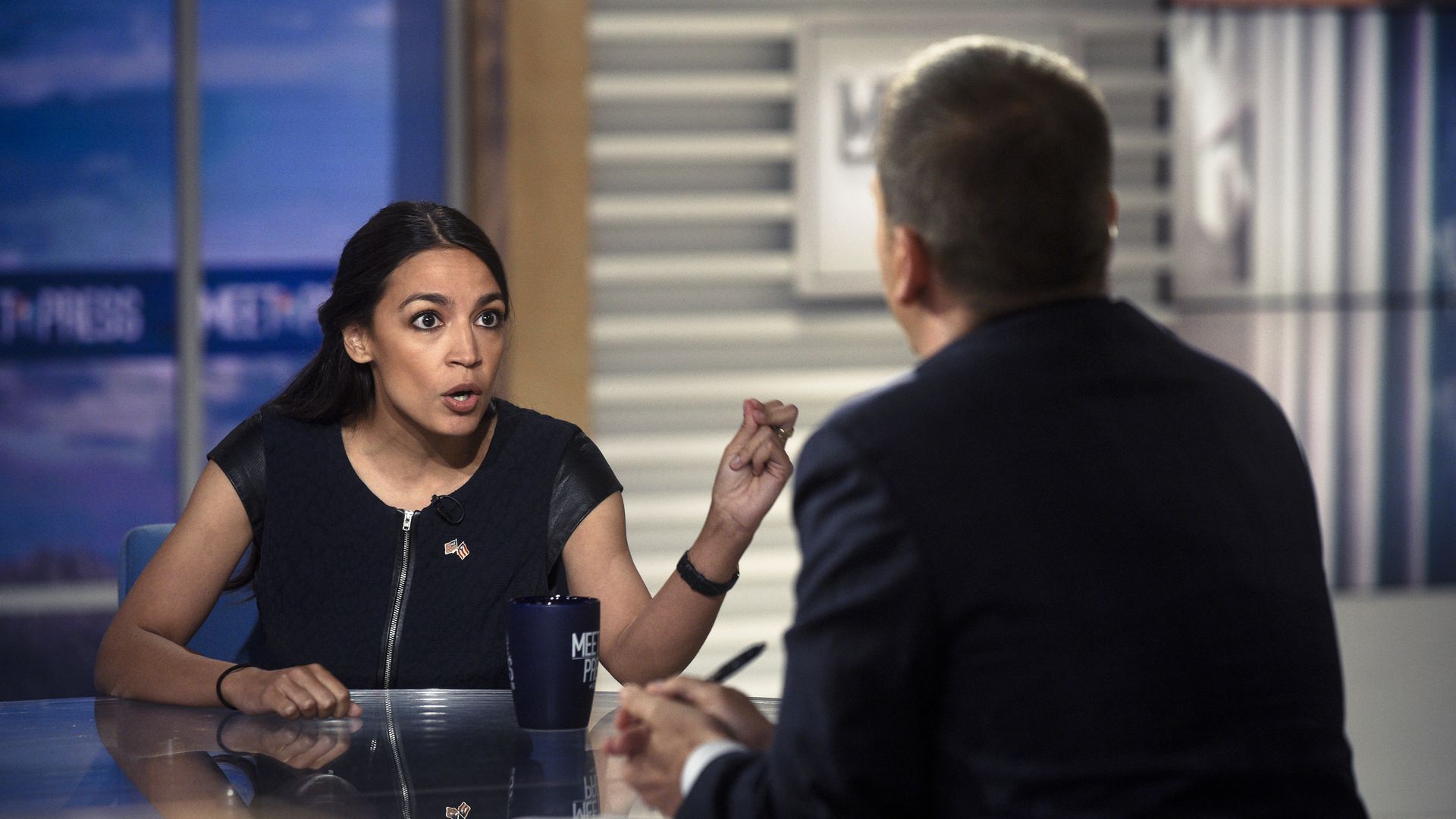 Alexandria Ocasio-Cortez, the 28-year-old Democratic socialist who unseated Rep. Joe Crowley in the primary for New York's 14th congressional district, called the long-serving Democrat out on Twitter for remaining on the ballot as a third-party challenger.
Rep. Joe Crowley stated on live TV that he would absolutely support my candidacy. Instead, he's stood me up for all 3 scheduled concession calls. Now, he's mounting a 3rd party challenge against me and the Democratic Party — and against the will of the New York Working Families Party.
What's happening: In her tweet, Ocasio-Cortez linked to this New York Times article, which explains that Crowley won the endorsement of the Working Families Party, giving him the option to appear on the general election ballot if he so chooses. When asked to vacate the line, Crowley's campaign reportedly declined, likely due to the convoluted legal process that the request would entail.
Crowley's campaign did, however, issue a statement explaining that he will continue to support Ocasio-Cortez: "Joe Crowley is a Democrat. He's made clear he is not running for Congress and supports the Democratic nominee in NY-14." He also responded on Twitter:
Go deeper