Merkel fires back at Trump ahead of one-on-one meeting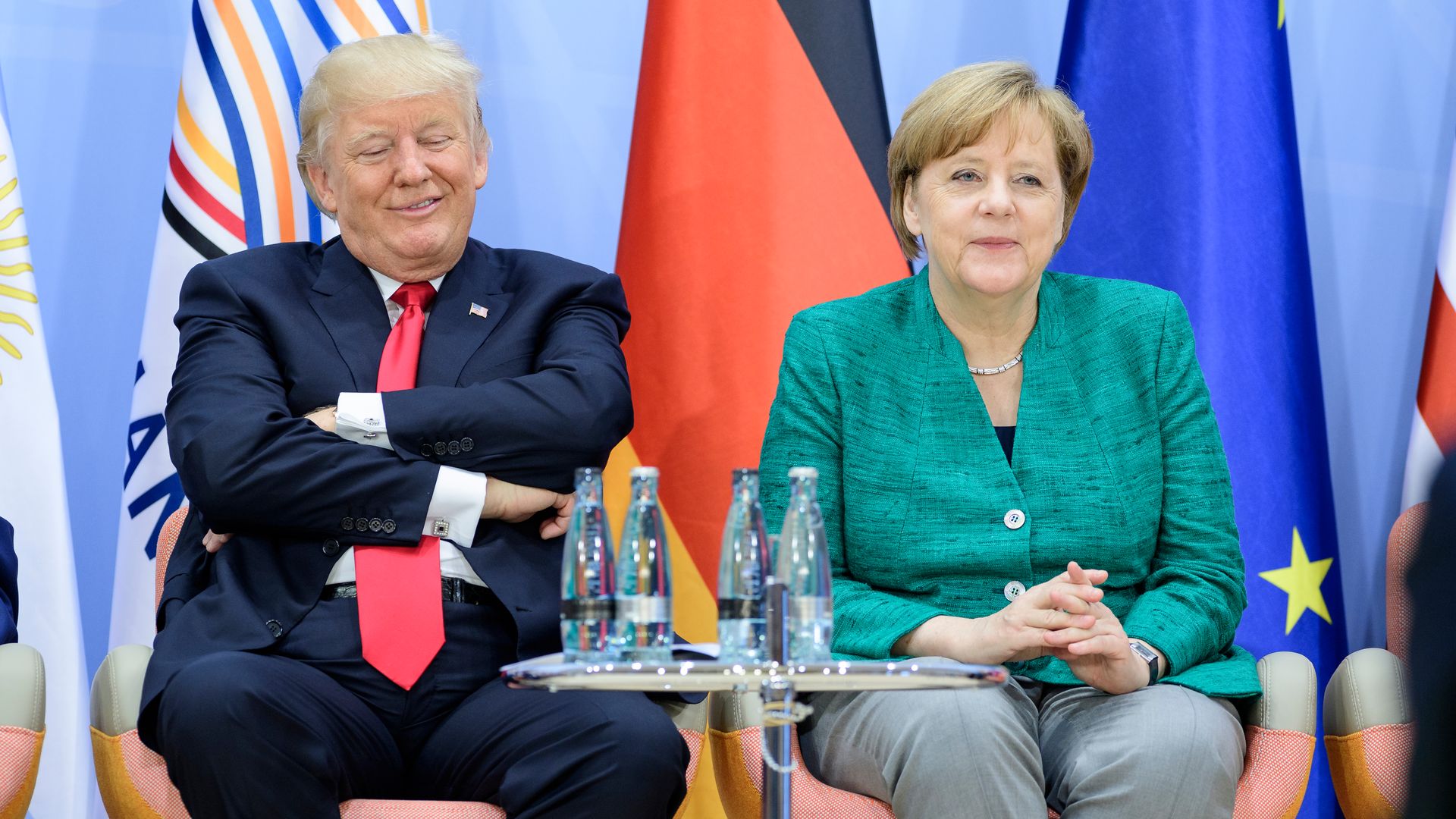 President Donald Trump and German Chancellor Angela Merkel have exchanged sharp words ahead of their tête-à-tête today at the NATO summit in Brussels.
The big picture: Merkel is notoriously more tight-lipped than Trump, but his comments in his first NATO meeting that Germany is "totally controlled by Russia" for its energy deal struck a chord with the chancellor. Merkel, who grew up under East Germany's Soviet occupation, hit back at Trump Wednesday, and said that she "experienced the Soviet occupation ... it is good that we are independent today."
Why it matters: Trump and Merkel's relationship has been fraught for months, and Trump has repeatedly targeted Germany in his complaints that NATO members don't contribute enough to defense spending. Their private meeting today will be further complicated by these attacks, which seem to be increasingly personal and could negatively impact relations between two of the world's biggest economies.
Be smart: How to make sense of NATO members' defense spending.
Go deeper