Joe Manchin: Brett Kavanaugh "has all the right qualities"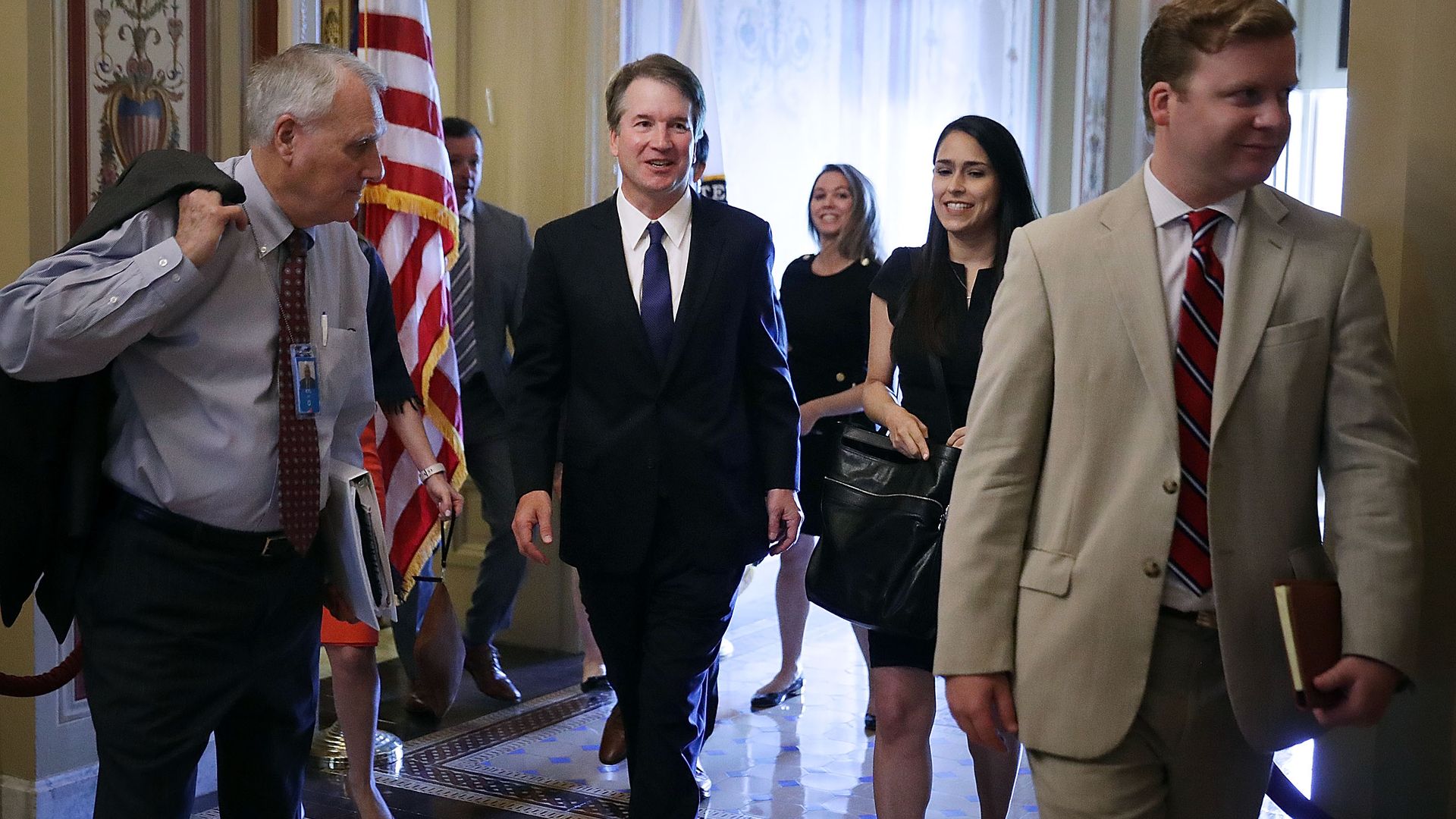 Red state Democratic Sen. Joe Manchin of West Virginia, who will cast a key vote during Judge Brett Kavanaugh's confirmation process, said on Talkline Communications radio Wednesday that Kavanaugh "has all the right qualities" of a Supreme Court Justice, and he will defer to his constituents when casting his vote.
Why it matters: With comments like these, it's no wonder the White House is feeling good about Kavanaugh's confirmation. The conservative movement — after some early warning shots — appears to be rallying around Kavanaugh as well. And so far we've not seen anything from the moderate Republican senators, Susan Collins and Lisa Murkowski, to signal they won't vote for him either.
Manchin's full quote:
"No I don't have a lean [on how I will vote]. I think he seems to be a very fine person of high moral standards. A family person who's very involved in his community. Has all the right qualities. He's well-educated. And with that, you know, we have to just look at making sure that the rule of law and the Constitution is going to be followed ... I'll be hearing from West Virginians and their opinion. And I think they have, also, a right. And that's who I work for. They're my boss. And we want to hear from them, too, during this process."
Axios spoke earlier today to a senior administration official involved in the Kavanaugh confirmation process, and they pointed to all of these factors.
Another argument the White House is seizing on to help their case:
Lawfare's Benjamin Wittes, who is no fan of President Trump's, wrote a nuanced defense of Kavanaugh's past writings on special counsel investigations.
The bottom line: The White House's optimistic outlook on Kavanaugh isn't unfounded, especially as more of the uncertain voices continue to come out in support of Trump's nominee.
Go deeper